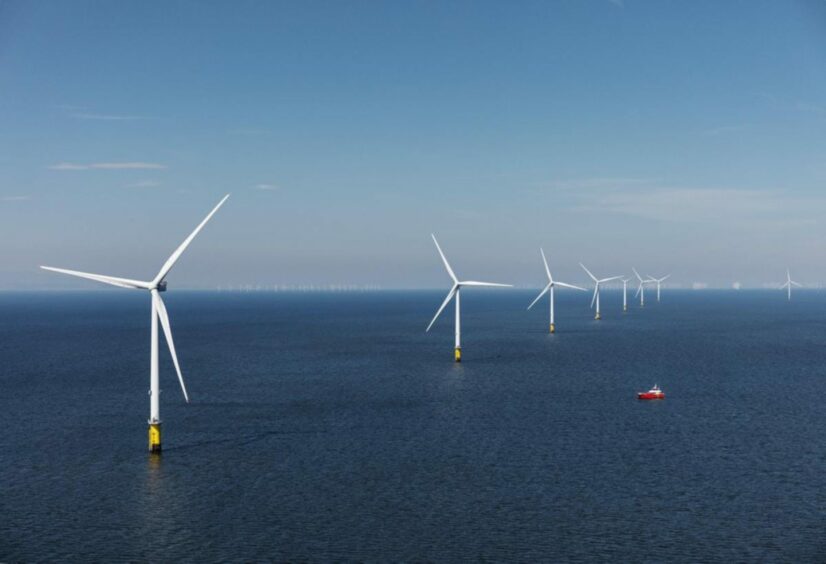 A dispute between BP and Orsted over an area of seabed earmarked for both carbon storage and offshore wind is set to come to a head this year as both approach key milestones.
Orsted (CPH:ORSTED) intends to build its 180-turbine Hornsea Four wind project in an area of sea around 40 miles off the Yorkshire coast, while BP (LON:BP) is looking to use the area to carry out investigations of the subsurface Endurance reservoir, eyed for the proposed Net Zero Teesside (NZT) and Zero Carbon Humber (ZCH) carbon capture and storage (CCS) initiatives.
Both were awarded preliminary licences by the UK government more than ten years ago, at which time it was presumed the advancement of both technologies would overcome any potential issues.
However, BP's plans to use monitoring vessels and "seismic streamers" – measuring about 400 yards wide and half a mile long – appear to be at odds with Orsted's intended turbine placement, leading to an impasse over the use of a so-called Overlap Zone between the two projects.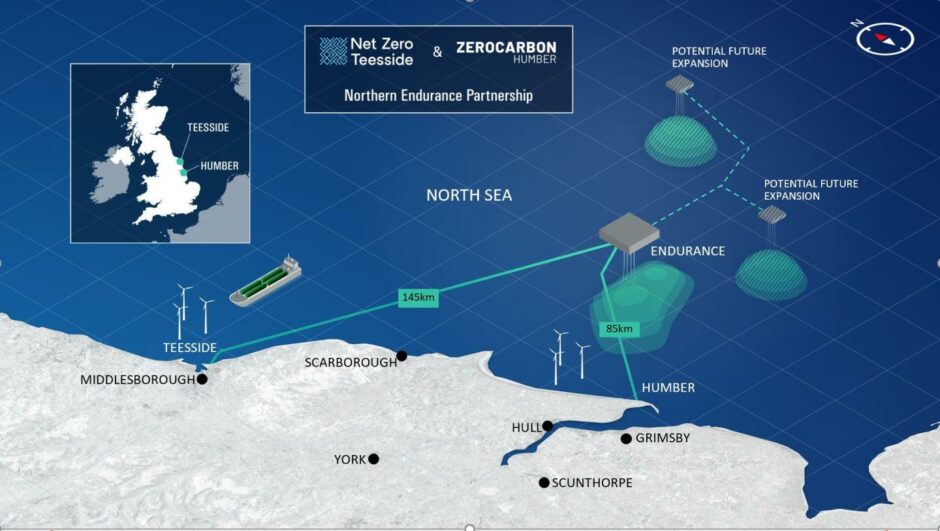 The two have been in discussions with the seabed manager Crown Estate for years but according to a new Reuters report, the issue may come to a head next month when the UK government is due to issue a final approval for the 2.6GW Hornsea Four on 22 February.
The cost of coexistence
Neither appears keen on a solution that would dilute their share of the disputed zone.
Reuters cited a document prepared by Northern Endurance Partnership (NEP) project partners last year in which they stated: "After extensive analysis, BP and its NEP partners have concluded that coexistence across the entirety of the Overlap Zone is not feasible."
The supermajor has said it requires certainty about the status of the zone ahead of a planned FID this year to secure debt financing in time and enable CO2 injection to begin in 2026 as planned. Neither is it prepared to use a more expensive monitoring option that would negate the use of vessels.
Meanwhile, Orsted said in planning documents that providing more space for boat access in the zone would reduce the site's annual energy production by 2.5%, making the project "far less commercially competitive."
BP has not provided a cost estimate for Endurance, though Orsted has said Hornsea Four could cost up to £8 billion.
BP said it was committed to a mutually acceptable outcome through ongoing commercial discussions, while Orsted said it was confident an agreement could be reached to allow both projects to move forward.
The impasse highlights the potential for wider conflicts as more energy projects vie for space in an increasingly crowded North Sea.
The North Sea Transition Authority (NSTA) and Aberdeen University Centre of Energy Transition director John Underhill confirmed to Reuters that the licence for the planned Acorn carbon storage scheme has an overlap with the MarramWind offshore windfarm.
Shell and ScottishPower Renewables secured rights to the latter under the ScotWind leasing round last year, though as a partner in the Acorn scheme too, Shell said both projects are at a very early stage and that the overlap was not of a significant scale.
Recommended for you

Worley unit bags work on Teesside net zero cluster for BP