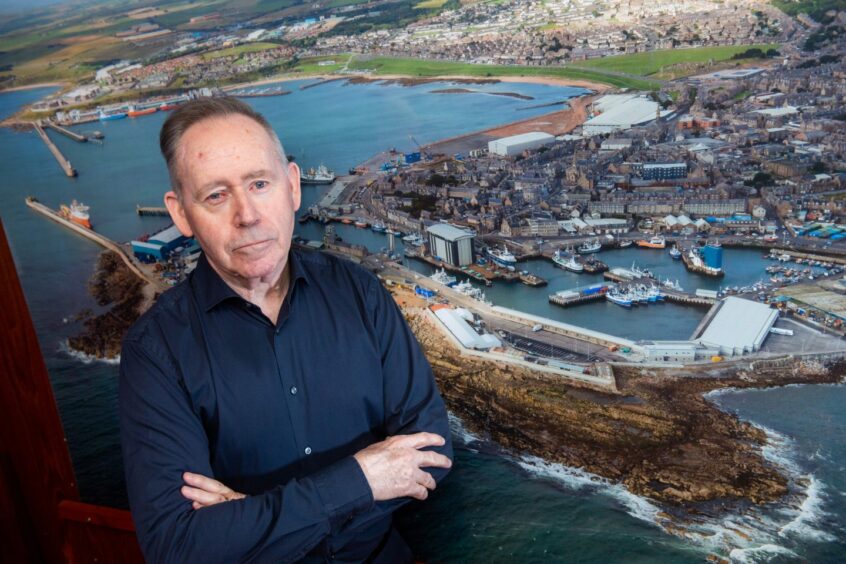 A Peterhead industry boss has told the Chancellor to pick up the pace on support for the Acorn CCS project – warning the region has "waited too long for this as it is".
Simon Brebner, CEO of Peterhead Port Authority, said it is "frustrating" the region is still awaiting go-ahead for the carbon capture utilisation and storage scheme, mooted to deliver thousands of jobs for the area.
It comes after Jeremy Hunt confirmed a £20bn package of support for CCUS (carbon capture, utilisation and storage) developments, but no further detail specifically on the Acorn scheme which needs funding to kick off.
Mr Brebner welcomed the broader support for the low-carbon technology, but said the Treasury needs to move at pace for Acorn.
"There is much to be welcomed in the Chancellor's Spring budget, but, as ever, the devil is in the detail and we are still – frustratingly – awaiting confirmation of the go-ahead for Scotland's much-needed and praised Carbon Capture project that will be centred around St Fergus here in the North-east of Scotland.
"There needs to be swift progress on this project before other nations steal a march on us and we begin to lose the skills and capital in place that will bring much-needed investment and jobs, as well as the opportunity to help de-carbonise the UK.
Acorn is mooted to deliver 21,000 jobs in its first phase, storing 5-6 million tonnes of CO2 under the North Sea in a depleted gas field.
Chancellor confirms £20bn CCS package – but Acorn backers must continue wait
The Treasury said details on funding for "Track 2" clusters, which Acorn is hopeful of attaining, will be announced "shortly".
In the Budget, the Chancellor said the £20bn will support "early development of carbon, capture, usage and storage, starting with projects from our East Coast to Merseyside to North Wales."
Mr Brebner said the region has "waited too long for this as it is" for Acorn CCS, which is to be based at the nearby St Fergus gas plant.
Peterhead has been trying to get a CCS development up and running since 2007 but has repeatedly faced roadblocks, some of which at advanced stages when projects were awaiting greenlight.
Mr Brebner also noted the Chancellor's pledge of a new Scottish investment zone on top of 12 others across England.
These "growth clusters" will have tax benefits, similar to freeports, and access to funding worth £80m over five years.
That comes as the Office for Budget Responsibility noted that the North Sea is expected to deliver £11bn in tax receipts to the Exchequer in the 2022 financial year.
Mr Brebner said the north-east is a key region for the support.
"We're keen to hear more about the potential for an investment zone for Scotland as announced by the Chancellor – the region is the engine room of UK PLC, not to mention a huge provider of tax receipts, and we should be at the heart of the nation's shift towards a lower carbon economy while ensuring we retain our energy security and the undoubted benefits oil and gas bring to the world."