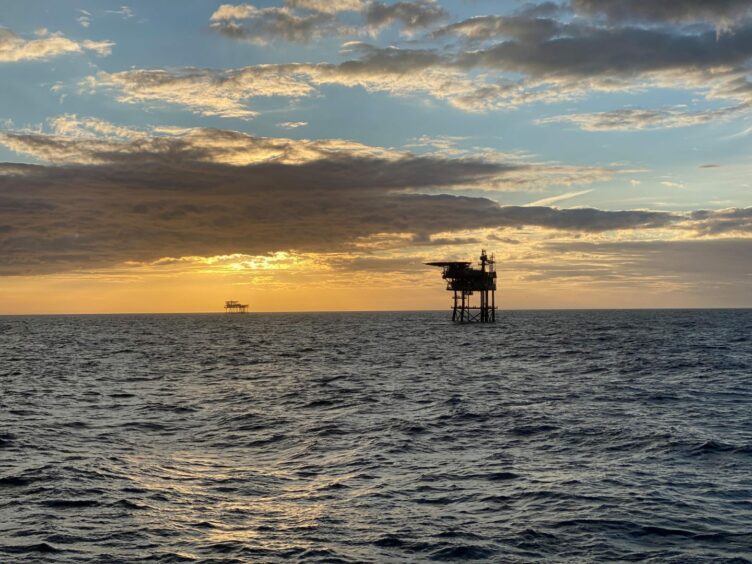 Perenco announced it has secured a licence as part of the UK's carbon storage round, enabling its Poseidon carbon capture and storage project to proceed.
Perenco and partner Carbon Catalyst Ltd (CCL) confirmed in May that they were one of the 12 consortia to secure 20 licences as part of the North Sea Transition Authority's inaugural carbon storage round, but declined at the time to provide further details.
Thirteen areas were offered off the coast of Aberdeen, Teesside, Liverpool and Lincolnshire in the southern North Sea, central North Sea, northern North Sea, and East Irish Sea as part of the process, which kicked off last summer.
On Monday the Anglo-French oil and gas operator confirmed that it and CCL had been awarded a licence enabling it to progress the "Poseidon" CCS project, encompassing the Leman gas fields, targeting an operational date in 2029.
Leman is one of the largest geological structures in the Southern North Sea and offers a mixture of depleted gas reservoirs and saline aquifers in which CO2 could be stored, it said.
It lies around 30 miles from the Bacton Gas Terminal (BGT) off the coast of East Anglia, where gas production is brought ashore. The field hosts a total of 16 development platforms, nine of which are operated by Perenco.
Perenco said these existing pipelines to BGT would be used to receive and process CO2 from various onshore sources and send offshore to inject into reservoir rocks for permanent geological storage.
Not to be confused with its Norwegian namesake, the project – which the pair say has the potential to "significantly decarbonise" East Anglia, Greater London and the southeast of England – would come online by 2029.
Initial CO2 injection rates will be roughly 1.5 million tonnes per annum, ramping up to around 10 million tonnes by 2030, and peaking at 40 million tonnes by 2040.
This would make the scheme a significant contributor to the government's target of sequestering 20-30m tonnes per year by the end of the decade.
The project will "immediately" move into further detailed appraisal of the storage sites and commence work, Perenco said, with discussions to be held with midstream and upstream partners to bring its selected concept to an on-time and on-budget delivery.
New CCS division
The award of UK CCS licenses in the UK also formalises "a new strategic division" within the Perenco Group.
Based in its London head office, a new Perenco CCS Department is building a team of diverse competencies with the goal of evaluating and delivering Poseidon and other opportunities for CCS projects in the UK and internationally.
General manager for Perenco UK, Jo White, said: "This is a fantastic opportunity to leverage Perenco UK's deep experience of gas operations by developing a project that will help to support the UK's energy transition, generate highly skilled jobs locally and nationally, and actively facilitate the government's NetZero targets.
"We look forward to working with all stakeholders to deliver this strategic project."
Henry Morris, executive director at CCL added: "CCL is looking forward to supporting Perenco as they progress through the appraisal period towards final investment decision, with the ultimate goal of achieving first CO2 injection by 2029."
A new purpose for Leman also follows Perenco's wider Southern Hub Asset Rationalisation Project (SHARP). Begun in 2019, the overhaul was designed to add 10 more years of life to Southern North Sea gas developments by combining the two "oversized" Leman and Inde fields into one fit-for-purpose production hub.
Recommended for you

North Sea operator IOG to enter administration