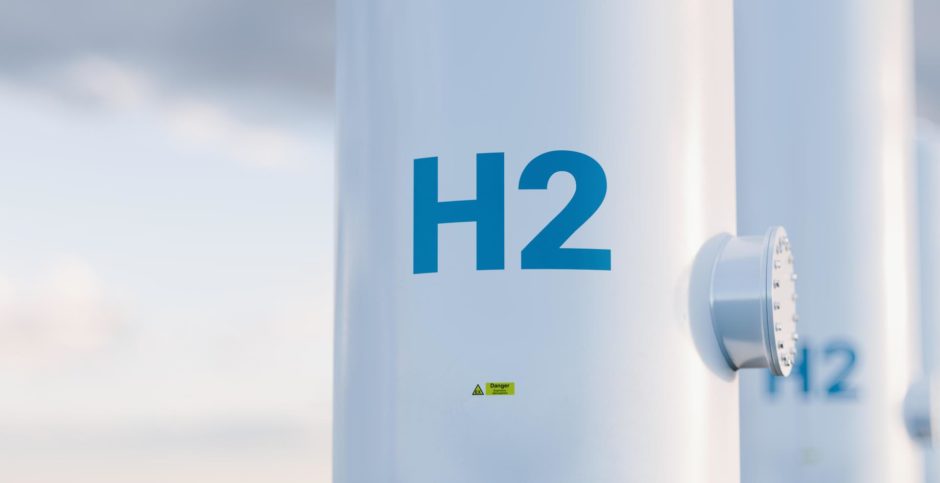 Siemens Gamesa and Siemens Energy have promised to unlock a new era of offshore green hydrogen production with the creation of a "game changing" solution.
The pair today announced that they are joining forces to pool their ongoing wind to hydrogen developments with the aim of addressing the "major challenge" of decarbonising the economy.
They plan to integrate an electrolyzer into an offshore wind turbine, creating a single synchronized system that is capable of directly producing green hydrogen.
Over the next five years, Siemens Gamesa and Siemens Energy intend to invest 80 million and 40m euros into the project respectively.
Siemens Gamesa will adapt the development of its SG14-222 DD offshore wind turbine, which is the most powerful in the world, to allow for an electrolysis system to be installed at the foot of the structure.
Meanwhile, Siemens Energy will develop a new electrolysis product to meet the needs of the harsh maritime offshore environment, as well as to "create a new competitive benchmark" for green hydrogen.
It's claimed the solution will lower the cost of hydrogen by being able to run off grid, opening up more and better wind sites.
That will in turn allow for decarbonisation of hard-to-abate sectors such as transport and heavy industry
A full-scale offshore demonstration of the solution is intended for release by 2025/2026.
Last week the Oyster offshore green hydrogen project, which also aims to combine offshore wind with electrolysers, was awarded 5m euros of funding by the EU.
Andreas Nauen, chief executive of Siemens Gamesa, said: "Our more than 30 years of experience and leadership in the offshore wind industry, coupled with Siemens Energy's expertise in electrolyzers, brings together brilliant minds and cutting-edge technologies to address the climate crisis.
"Our wind turbines play a huge role in the decarbonization of the global energy system, and the potential of wind to hydrogen means that we can do this for hard-to-abate industries too. It makes me very proud that our people are a part of shaping a greener future."
Christian Bruch, chief executive of Siemens Energy, added: "Together with Siemens Gamesa, we are in a unique position to develop this game changing solution. We are the company that can leverage its highly flexible electrolyzer technology and create and redefine the future of sustainable offshore energy production.
"With these developments, the potential of regions with abundant offshore wind will become accessible for the hydrogen economy. It is a prime example of enabling us to store and transport wind energy, thus reducing the carbon footprint of economy."
Recommended for you

AIS Survivex pens contract to train Siemens Gamesa UK staff