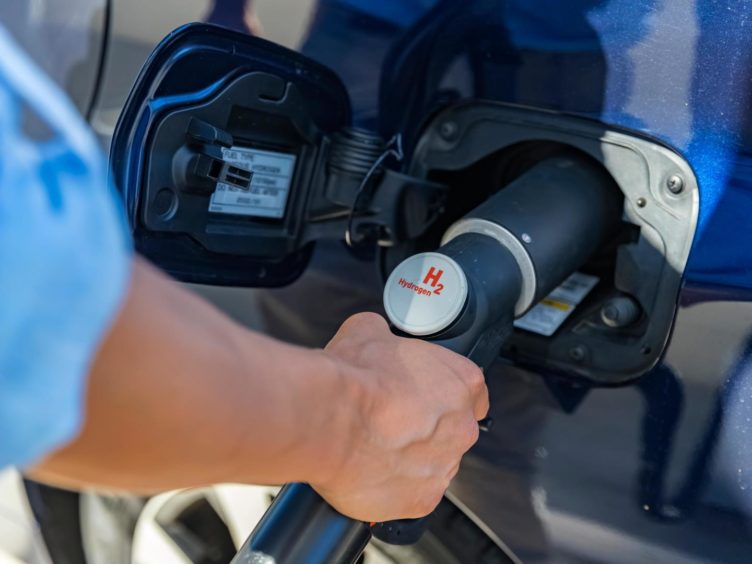 The chairman of a leading hydrogen lobby group stepped down earlier this week over its support for blue hydrogen.
Chris Jackson left the UK Hydrogen and Fuel Cell Association (UK HFCA) on Monday, a day before the UK Government published its long awaited Hydrogen Policy.
The strategy pledged to take a "twin track" approach to green and blue hydrogen in order to advance the development and use of both fuels.
Green hydrogen is made using renewable electricity and water, meaning it produces no carbon emissions.
On the other hand, blue hydrogen, which comes from natural gas, relies on carbon capture and storage (CCS) to stop emissions.
Mr Jackson, who is chief executive and founder of UK firm Protium Green Solutions, said he could no longer support the UK HFCA's backing of blue hydrogen.
He said: "Making the decision to resign from my position as Chairman from the UKHFCA has not been one I've taken lightly. Our industry is at a very important crossroad, one where the decisions we make will have long-lasting effects.
"I fully appreciate the energy transition cannot be achieved by one silver bullet, and green hydrogen alone cannot solve all the worlds challenges. Equally, I cannot ignore or make arguments for blue hydrogen being a viable and 'green' energy solution (a fact also validated by external studies)."
A recent report published by Cornell and Stanford universities in the US found that blue hydrogen could yield a quarter more greenhouse gases over its lifetime than simply burning natural gas.
Nevertheless, some feel it will be a crucial building block in the development of a hydrogen economy.
Mr Jackson added: "As Chair of the UKHFCA, my role has been to represent the interests of all, even when I disagree. However, I feel I can no longer do this in good conscience.
"There is a hugely important role for a trade group like the UKHFCA that can be a bridge between different interests, perspectives and companies. But it is also one that requires its leaders to hold positions of neutrality on some of the biggest questions the sector must answer. And I no longer feel that is consistent with my personal views on the role of hydrogen in the transition to a net zero world."
"The other core reason I have based this decision on is to focus on my role as CEO of Protium which I founded in 2019 – Protium and our growing team is delivering incredible work across the 'hard to abate' sectors, deploying green hydrogen projects for brands dedicated to taking action and I am extremely excited to work with the team to accelerate our growing project pipeline at an exciting time for the business."
"I am extremely honoured to have served the UKHFCA for the last two years and during a period in which we have undergone significant growth. I have no doubt that with the continued engagement of the Executive team that the UKHFCA can remain the leading UK hydrogen & fuel cell trade association."
In a statement published on the Independent, Celia Greaves, UK HFCA CEO, said: "We would like to thank Chris for his hard work on behalf of the association over the past 10 months and welcome his continued involvement on our executive committee."
Recommended for you

Hydrogen will not play major role in heating UK homes – review