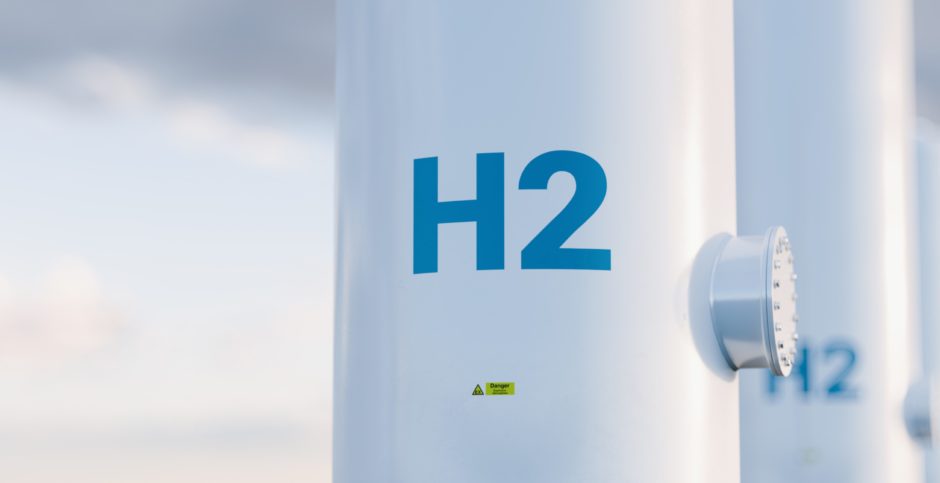 The UK Government has pledged to support the advancement of both green and blue hydrogen as part of plans to create a "thriving" low carbon sector.
And that will be underpinned by a hydrogen sector development action plan, due to be launched in early 2022, which will set out support for companies to secure supply chain opportunities, skills and jobs in the industry.
Westminster made the commitments in its long-awaited Hydrogen Strategy, published today, which is designed to drive the development of a hydrogen economy in the UK.
It is hoped the document will unlock tens of thousands of low carbon jobs, £4 billion in investment and new export opportunities by the end of the decade.
Energy industry chiefs have welcome the publication of the strategy, praising ministers for bringing "much-needed speed and scale" to the sector.
But others have criticised the programme for lacking ambition and focus.
'The start of the UK's hydrogen revolution'
The strategy builds on Boris Johnson's 10 Point Plan for a green industrial revolution, published last year, setting out how government will work with industry to meet its ambition for 5 gigawatts (GW) of low carbon hydrogen production capacity by 2030
According to Westminster, a "booming" hydrogen economy could be worth £900 million to the UK and create over 9,000 "high-quality jobs" in the coming years.
And those figures could rise to £13bn and 100,000 jobs by 2050.
Hydrogen provides a means for decarbonising energy-intensive, hard to abate sectors such as chemicals, oil refineries, power and heavy transport, like shipping, HGV lorries and trains.
Government analysis suggests that 20% to 35% of the UK's energy consumption could be hydrogen-based by the middle of the century.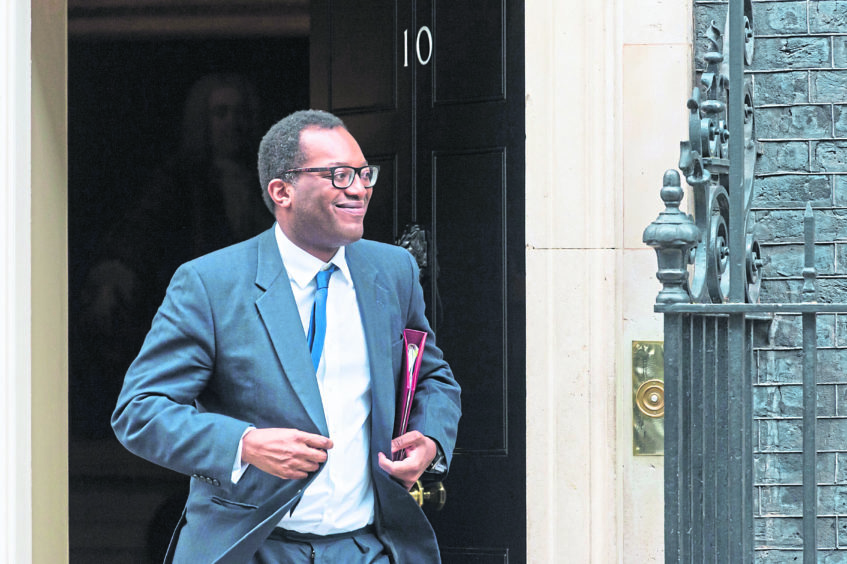 Kwasi Kwarteng, Westminster's Business & Energy Secretary, said: "Today marks the start of the UK's hydrogen revolution. This home-grown clean energy source has the potential to transform the way we power our lives and will be essential to tackling climate change and reaching Net Zero.
"With the potential to provide a third of the UK's energy in the future, our strategy positions the UK as first in the global race to ramp up hydrogen technology and seize the thousands of jobs and private investment that come with it.
A 'twin track' approach to green and blue
Measures laid out in the Hydrogen Strategy include a commitment to develop a  "twin track" approach to support multiple technologies, including green and blue hydrogen production.
Low carbon hydrogen is separated into two main sects – green, which is made using water and renewable energy, and blue, which comes from natural gas, with carbon capture and storage (CCS) used to deal with emissions – with much debate in the sector around which should be prioritised.
Ministers have also pledged to work with industry to develop a "UK standard for low carbon hydrogen" in order to give certainty to producers.
To support the development of necessary networks and storage infrastructure, a review into the current arrangements will be carried out.
To drive uptake of the fuel, the "safety, technical feasibility, and cost effectiveness" of mixing 20% hydrogen into the existing gas supply will be assessed.
It's claimed that doing so could deliver a 7% emissions reduction.
A hydrogen CfD
The Hydrogen Policy is designed to replicate the UK's "previous success" with offshore wind by coupling early government action with private sector backing.
As such, Westminster has today launched a public consultation on a preferred hydrogen business model, influenced by the existing Contract for Difference (CfD) scheme.
It would aim to "overcome the cost gap" between low carbon hydrogen and fossil fuels, helping the price of the former to fall quickly.
Alongside this, ministers are consulting on the design of a £240m Net Zero Hydrogen Fund, which aims to support the commercial deployment of new hydrogen production plants across the UK.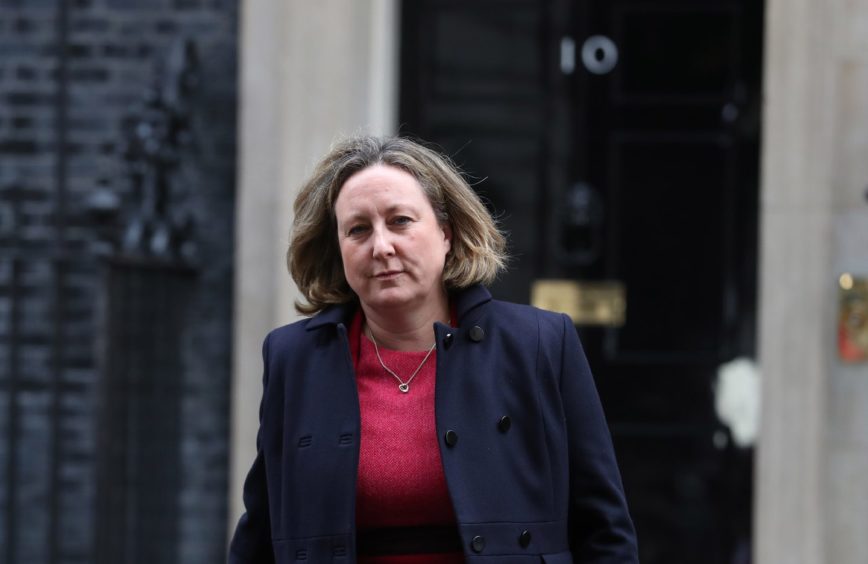 Anne-Marie Trevelyan, energy & climate change minister, said: "Today's Hydrogen Strategy sends a strong signal globally that we are committed to building a thriving low carbon hydrogen economy that could deliver hundreds of thousands of high-quality green jobs, helps millions of homes transition to green energy, support our key industrial heartlands to move away from fossil fuels and bring in significant investment."
'Scotland has an exciting role to play in hydrogen'
Among the "innovative" hydrogen projects referenced by the UK Government in its strategy is Acorn, located at the St Fergus gas plant, Aberdeenshire.
The scheme is looking to use existing oil and gas infrastructure to reform North Sea natural gas into low carbon hydrogen, with emissions tackled using CCS.
As part of today's announcement, Westminster has also launched a £105m funding package through its Net Zero Innovation Portfolio.
The cash is designed to "act as a first step" to build up Britain's low carbon hydrogen economy.
The Hydrogen Strategy is one of a series of policies Westmister is publishing ahead of the landmark United Nations COP26 climate summit, due to take place in Glasgow in November.
Those plans already released include the landmark North Sea Transition Deal.
Although the Hydrogen Strategy has generally been received positively by industry, there are those who feel it does not do enough to set the UK apart from other countries.
Keith Anderson, chief executive of ScottishPower said: "The strategy's industry support scheme is a clear and welcome sign of the UK's ambition to be a hydrogen leader. It will provide much-needed speed and scale, enabling the industry to kick off world-leading green hydrogen projects over the next two years.
He added: "The ambition shown in the Government's hydrogen strategy matches the size of the opportunity in bringing forward green jobs and unleashing private sector investment in a zero emission technology that will be one of our best weapons in the fight against climate change".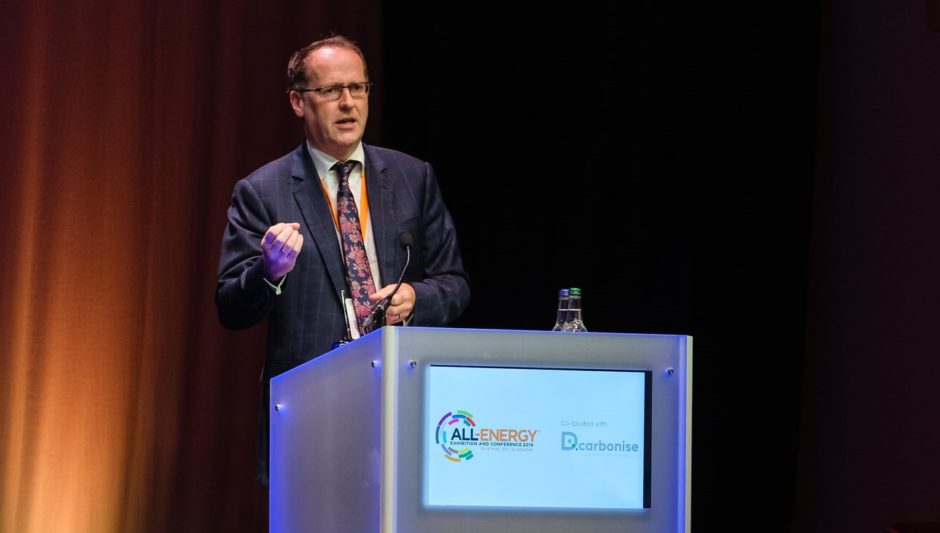 Helen Melone, senior policy manager at industry body Scottish Renewables, said: "We welcome the publication of the UK's first Hydrogen Strategy, positioning the UK as a world leader in a promising growth sector which links renewable energy and net-zero ever more closely.
"It is important that government does not take its eye off the prize here: green hydrogen, made using electrolysis powered by renewables like wind, solar, tidal and more, is set to play a key role in decarbonising the global energy system, and concentrating on developing supply and a market for it now should be governments' top priority in this area.
"Scotland – the windiest country in Europe – has an exciting role to play on hydrogen and work to deliver this ambitious Strategy should recognise the key role the country will play in realising the UK's hydrogen economy and net-zero targets."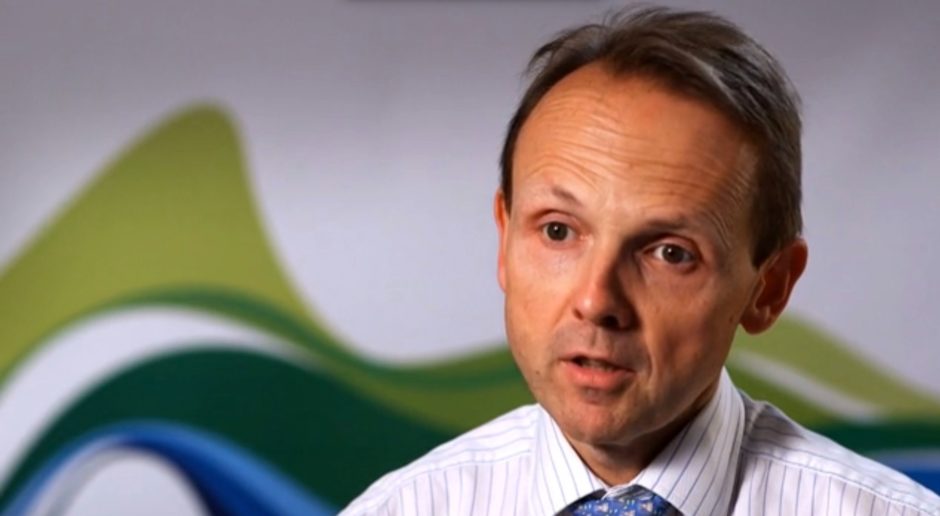 Alistair Phillips-Davies, CEO at SSE, said: "We strongly welcome the publication of this first-ever Hydrogen Strategy and hope to turn this encouraging strategy into firm and rapid action through our exciting plans.
"These include working with Equinor on the world's first major hydrogen-fired power station at Keadby and developing hydrogen storage caverns at Aldbrough, as well as our partnership with Siemens to co-locate hydrogen production facilities at our wind farms. The strategy is a welcome first step to realising the potential of hydrogen"
'Hydrogen will underpin the low-carbon transformation'
Andy Hemingway, president, energy optimisation and innovation at Aberdeen-headquartered Wood, said: "The publication of the Hydrogen Strategy further underlines the UK's commitment to hydrogen production and the crucial role it will play in helping to decarbonise our economy and drive the energy transition forward.
"If carbon drove the industrial revolution, then hydrogen will underpin the low-carbon transformation we need as the focus intensifies on a net-zero future."
Hydrogen 'crucial' for ensuring a proper transition
But Andy Prendergast, national secretary for trade union GMB, urged ministers to be "bolder", while also criticising the assertion that the offshore wind industry has been a triumph.
He said: "GMB welcomes this strategy as a key step in the development of hydrogen. But we have concerns that the programme is not ambitious enough and will be insufficient for hydrogen development to become a cornerstone of both our energy policy and the transition to net zero.
"5GW of low carbon hydrogen production capacity is nowhere near enough – we need to go further and need to be bolder.
"It's also a mistake to highlight the so called 'success' of the UK's offshore wind industry. Turbines and jackets are made overseas, robbing UK manufacturing of much needed investment and skills.
"Our burgeoning hydrogen industry must not make the same mistakes – we must ensure these jobs are on shored. Hydrogen is crucial to meeting our net zero targets and crucial for ensuring a proper transition for gas workers."
The UK Government should 'amend its plans'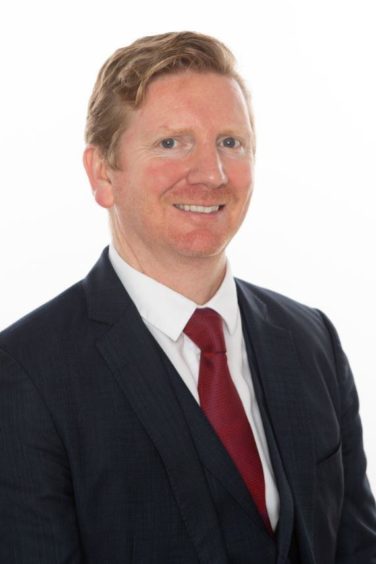 Dan McGrail, RenewableUK's CEO, said the UK Government should use the consultation period to "amend its plans" to set out a "clear ambition" for green hydrogen.
He said: "While we welcome positive steps like the new Net Zero Hydrogen Fund, overall the strategy doesn't focus nearly enough on developing the UK's world-leading green hydrogen industry.
"In the year when the UK is hosting the biggest climate change summit for years, we fear that international investors in renewable hydrogen may compare this strategy to those of other countries and vote with their feet."
Scottish Government must implement a 'hydrogen industrial strategy'
Dick Winchester, an industry veteran and a member of the Scottish Government oil and gas and energy transition strategic leadership group, urged Holyrood to follow suit with an "industrial strategy.
He said: "The UK Government considers the use of both blue and green hydrogen as potentially a major contributor to decarbonising the economy and, from a Scottish standpoint, a serious contender for maintaining high value job numbers as we progress the inevitable displacement of oil and gas.
"It's now critical that the Scottish Government implements a hydrogen industrial strategy in order to ensure that we gain as much industrial and economic benefit as possible from this transition.
"Although there's been concern expressed recently about blue hydrogen and its contribution to greenhouse gas levels, this will be dealt with by appropriate regulation and monitoring and shouldn't delay the implementation of blue hydrogen projects"
Michael Matheson, the Scottish Government's Cabinet Secretary for net zero, energy and transport said: "In December last year, Scotland became the first country in the UK to publish a Hydrogen Policy Statement, setting out our commitment to make hydrogen a key element of our decarbonisation plans.
"We recognise that the development of a domestic hydrogen sector will play an important role in supporting a just transition to Net Zero by 2045, and presents significant long-term economic opportunities.
"However, many of the levers required to support the emergence of a flourishing hydrogen economy in Scotland are reserved to the UK Government. While the publication of the UK Hydrogen strategy is welcome, it is critical that they continue to work with us to ensure that our collective vision for the development of the hydrogen economy is aligned, and the benefits of this developing sector are realised across the UK.
"Later this year we will publish our Hydrogen Action Plan, outlining the actions we will take to realise our vision of a strong hydrogen economy in Scotland, with 5GW of low-carbon hydrogen production capacity by 2030."