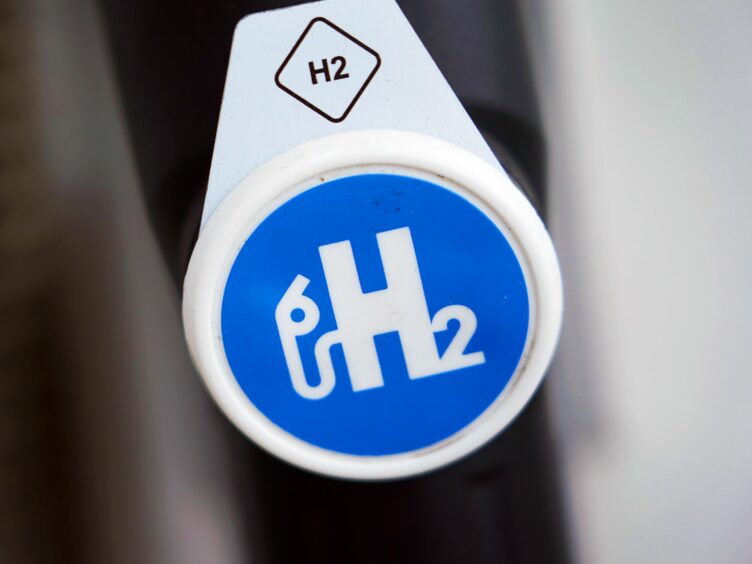 A leading energy adviser has lamented the decision to award a contract for a major Scottish hydrogen project to a company from Norway.
It was recently announced that, following a competitive tender, SGN had picked Oslo-headquartered Nel to manufacture a 5MW alkaline water electrolyser for its H100 project in Fife.
The demonstration scheme, located in Levenmouth, is the "world's first" 100% hydrogen-to-homes heating network.
Green hydrogen for use in heating and cooking will produced by the Nel electrolyser, which will be powered using an offshore wind turbine.
An initial 300 homes will be supplied with the zero carbon fuel, with plans to scale up to 900.
But Dick Winchester, who sits on the Scottish Government's energy advisory board, says the decision to send the work overseas should be a cause for concern.
He said: "Having been arguing about the need to create a Scottish electrolyser manufacturer for many years now, the lack of interest shown by Scottish Enterprise and the universities in particular is being shown to be strategically inept.
"The market for the technology is growing rapidly and there is little doubt the gas/electricity cost surge will lead to the need for increasing volumes of green hydrogen produced effectively off grid for heat and transport.
"That Scotland hasn't responded to this market trend in the way most of our peers have doesn't bode well for the promises of the just transition."
It is hoped that hydrogen will be one of the low carbon sectors that oil and gas workers can look to move in to as hydrocarbon production winds down.
Green and blue hydrogen has also been earmarked as a potential means for axing emissions from hard to abate sectors, like shipping and aviation.
Plans are in the pipeline to install a 20 megawatt (MW) electrolyser at ScottishPower's Whitelee wind farm, near Glasgow.
A decision on the planning application is expected in the near future.
If the project is given the green light, Sheffield's ITM Power (LSE: ITM – 446.6p) will be responsible for supplying the electrolyser, with the aim of supplying hydrogen to the commercial market before 2023.
Recommended for you

Hedge fund boss slams hydrogen bets as 'complete waste of time'