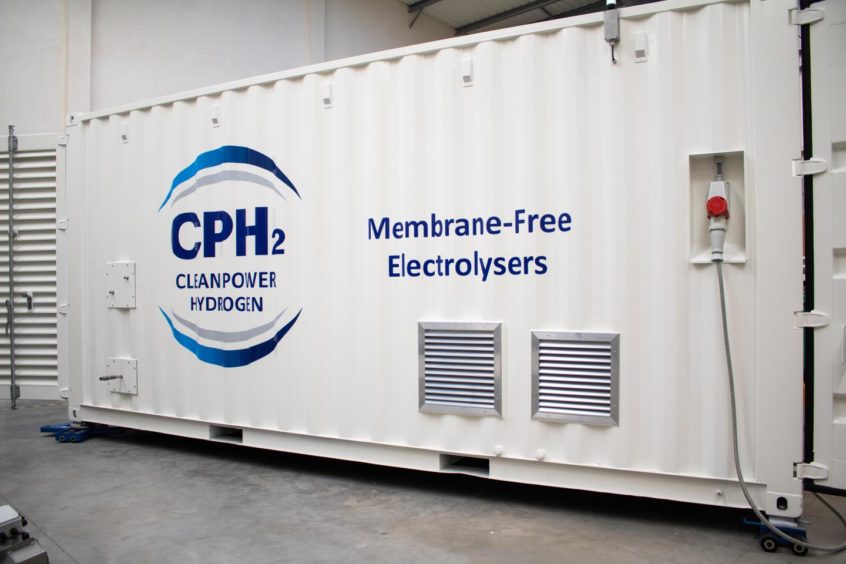 UK-based firm Clean Power Hydrogen (CPH2) has announced its intention to float on the London Stock Market.
Through its proposed admission to trading on the AIM market, the company aims to raise around £50 million by way of a placing of new Ordinary Shares on Admission.
Cenkos Securities has been appointed as the nominated adviser and sole broker to CPH2.
The cash raised will allow the green hydrogen technology and manufacturing company to undertake capital investment at two levels.
CPH2 will use the funds build out its manufacturing operation, including assembly, logistics and stack automation.
It will also allow the company complete the identification of a potential site for a Northern Ireland factory, complete the fit out of the location and implement operations at the new factory.
KCA Deutag in the picture
CPH2 entered into a non-binding letter of intent with Kenera Energy Solutions, part of Aberdeen-headquartered KCA Deutag, last week with the latter indicating its intention to participate in the placing.
Kenera aims to subscribe for or acquire around $10 million worth of shares.
In parallel the two companies entered into a letter setting out their non-binding objective to negotiate and agree the terms a global technical cooperation agreement.
Although further terms are to be agreed it will enable Kenera to assemble CPH2's products at any of its manufacturing facilities.
Jon Duffy, chief executive of CPH2, said: "We are delighted to announce our proposed placing and Admission to AIM, to support the rapid growth of CPH2.
"Our approach to electrolyser technology is based on challenging long held market views for the benefit of our customers and the market as a whole, and the result is a lower cost, simple, much more durable electrolyser to separate hydrogen and oxygen from water.
"The new capital raised from a listing on AIM will position the Group well to become a globally recognised and highly profitable designer, manufacturer and licensor of the membrane free electrolyser with at least a 4GW production capacity by 2030.
"Hydrogen is central to Governments' strategies to decarbonise the economy. This drive to net-zero is changing the way that electricity is generated, stored and managed. We are aiming to be at the forefront of the technology enabling this transition."
Recommended for you

KCA Deutag unit to build hydrogen tech under new CPH2 licensing deal