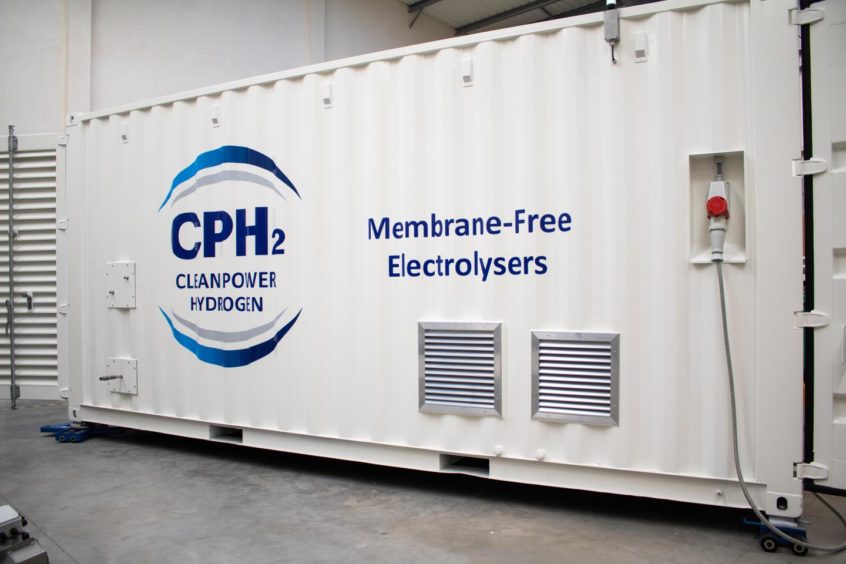 Clean Power Hydrogen (CPH2) has hit a "significant milestone" after bagging an order to supply a 1 megawatt electrolyser.
The Doncaster-based manufacturer has agreed a deal to deliver its membrane-free electrolyser to Octopus Hydrogen later this year.
It is the first time the company has supplied one of its 1MW electrolysers to a UK based hydrogen production and supply company.
Capable of producing up to 451 kilograms of hydrogen a day, the system incorporates cryogenic separation technology to generate the fuel with a with a purity of up to 99.999%.
It can also produce high grade oxygen suitable for medical use.
Jon Duffy, CEO of CPH2, said: "We are excited to be working with such an innovative and environmentally aware energy supplier, as Octopus Hydrogen. This order marries perfectly with our sustainability ethos to manufacture carbon-friendly technology."
Octopus Hydrogen, an Octopus Energy Group company, is positioned to supply 'green hydrogen as a service' for heavy goods transportation, energy storage, industrial applications and aviation in the UK, Europe and Australia.
Its first kilos of green hydrogen are due to be sold in 2021.
The company is aiming to remove the infrastructure cost and complexity from the end user, accelerating the uptake of the fuel.
William Rowe, CEO and Founder of Octopus Hydrogen, said: "Our focus is on delivering green hydrogen to the sectors which cannot be decarbonised by batteries alone, mainly aviation and heavy-duty road vehicles.
"We are establishing a decentralised production of green hydrogen via electrolysis, co-located with renewable energy generation, with localised distribution. CPH2's simple design and unique approach to fuel cell grade hydrogen production, it's UK based manufacturing and fantastic culture and team are a great partner for us on this journey."
Recommended for you

Octopus Energy and RES to invest billions in UK green hydrogen plants