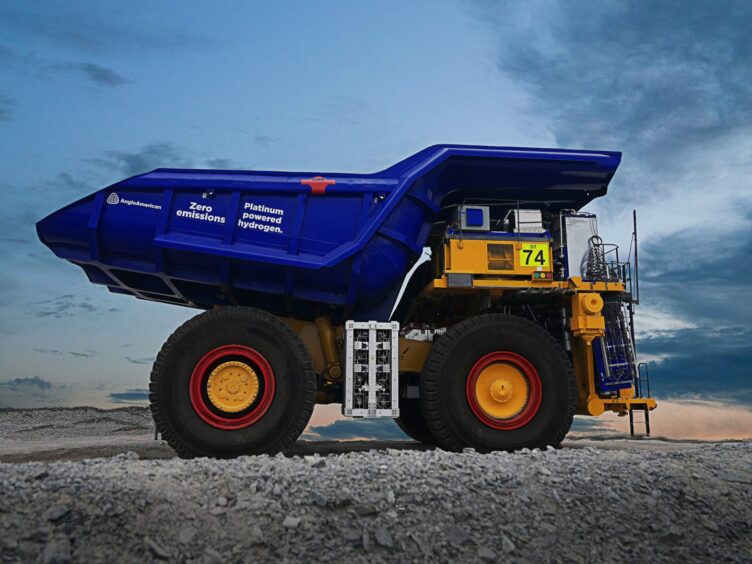 South African President Cyril Ramaphosa has overseen the launch of massive hydrogen-powered trucks at a mine in Limpopo today.
Anglo American has launched the nuGen truck, which will run on hydrogen fuel cell and a battery pack. The ultra-class truck – the largest such vehicle in operation – will be able to carry 290 tonnes of load. The truck itself weighs 220 tonnes, giving a total laden weight of 510 tonnes.
The truck is debuting at the Mogalakwena PGM mine in Mokopane.
"It's a smart step for Anglo American but a giant leap for South Africa's hydrogen economy as we move into the future," said Ramaphosa at the event. "We are making history right here."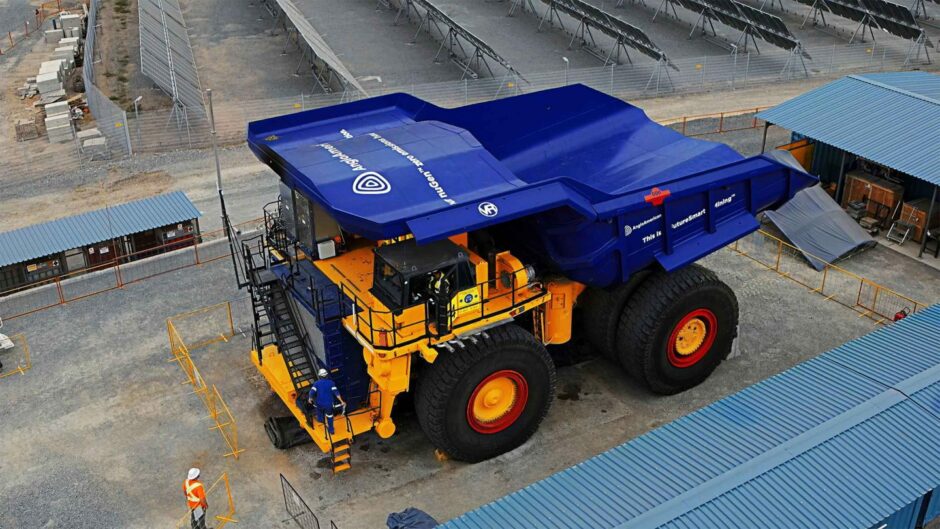 Anglo American made pledges to assist South Africa to achieve a cleaner energy future at the South Africa Investment Conference. The launch of this hydrogen truck will go some way in meeting its commitments.
Ramaphosa will oversee a demonstration of the nuGen truck and then tour Anglo American's site. He will visit the mining company's hydrogen complex, which has the largest electrolyser in Africa.
"South Africa is committed to taking the necessary actions" to meet the Paris Agreement, Ramaphosa said. "It is a path that requires justice that requires we leave no one behind. No employees left behind, no communities. The just transition must be underpinned by justice."
Carbon costs
Anglo American CEO Mark Cutifani, presenting first quarter results recently said the hydrogen truck would prove "up this technology at scale for real world mine conditions". The trucks are "expected to displace up to 80% of our on-site diesel emissions".
A conventional diesel truck of this size would use around 3,000 litres per day of diesel, generating eight tonnes of CO2. Anglo American intends to use South Africa to prove up its hydrogen truck technology. It will then expand this to Chile.
The miner plans to retrofit 40 diesel trucks at Mogalakwena to run on hydrogen. It will then expand globally, taking the technology to its 400 strong fleet.
"This is the genesis of an entire ecosystem powered by hydrogen," Ramaphosa said, noting the infrastructure beyond the truck.
A report from Boston Consulting Group (BCG) has calculated that decarbonising mining vehicles would require an investment of around 90 billion rand ($5.6bn) over 30 years. However, reducing fuel costs should provide cost savings after 2024.
South Africa's mining sector is a major source of emissions. The country signed a deal for $8.5 billion of financing at the COP26 conference in 2021 from a group of international backers, including the US, UK and France. The various countries are still holding discussions on how to deliver this financing.
Anglo American has been involved in broad planning for hydrogen in South Africa. It participated in a feasibility study that identified three sites: Johannesburg, Durban and around the Mogalakwena PGM mine. Demand in the latter could reach 40,000 tonnes per year by 2030, the company said.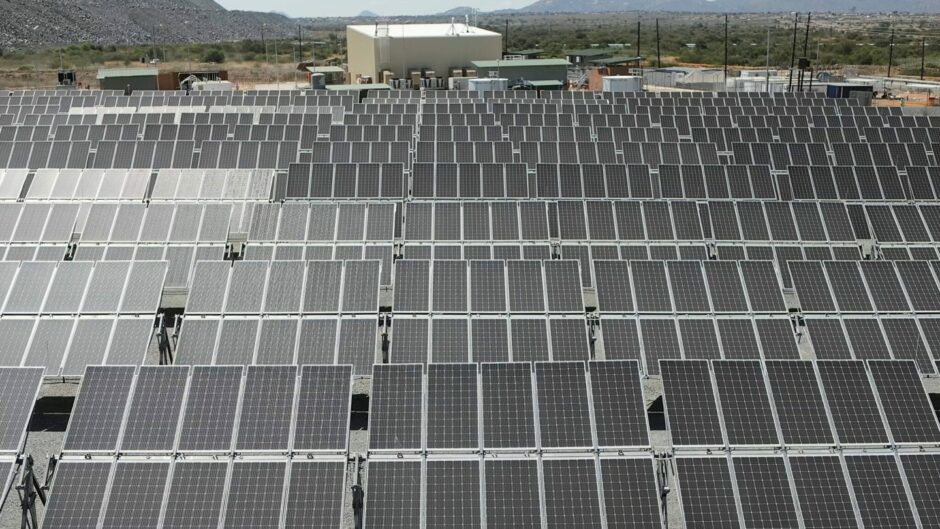 Updated at 12:18 pm with comments from Ramaphosa at the ceremony. 
Recommended for you

Eskom denies total blackout concerns amid widespread load shedding