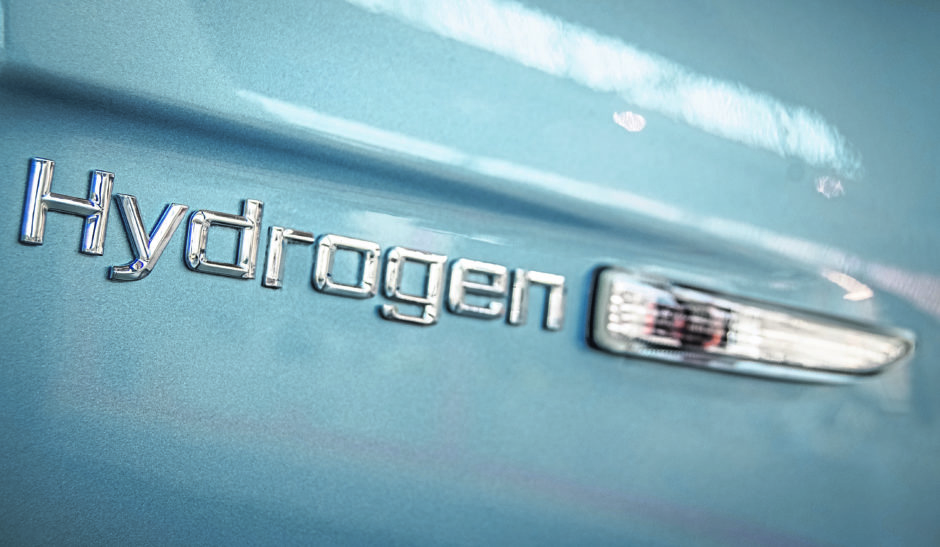 Governments across Europe are ramping up policy support and funding for green hydrogen energy projects in a move to boost job creation and reduce CO2 emissions.
Germany, Portugal and the Netherlands, for example, have announced fairly ambitious long-term strategies for green hydrogen electrolysis production.
Moreover, the EU has pledged funding and political support in order to reach its target of 80 GW of installed electrolyser capacity by 2030 in the EU 27 and in its neighbourhood. The latter includes Ukraine and North Africa.
Competition from overseas – China, South Korea, Japan and Australia – to develop the best technologies is also strong.
Moreover, North African nations could be significant suppliers of green hydrogen to Europe in the future due to their vast potential for solar power.
Optimism surrounding green hydrogen is also growing in the UK and many are hopeful that projects will move from pilot stage to large industrial-scale schemes over the next decade.
The UK has reduced GHG emissions by 45% since 1990 – more than double the EU average – but more effort is needed in order to steer towards the 2050 net-zero goal.
A number of energy companies active in the UK – EDF, RWE, Equinor and Orsted among them – recently sent an open letter to Chancellor Rishi Sunak.
The letter stated that they were willing to invest £1.5 billion in hydrogen projects if the government develops a clear strategy.
It also noted that Germany had pledged €9bn in support for its hydrogen fuel sector. That includes €2bn for projects abroad, mostly in North Africa.
In the UK, electricity production from renewables – mostly wind – has expanded rapidly over the last decade and technology costs are coming down fast.
This stands to benefit green hydrogen, which is essentially electricity converted to storable gas using electrolysis technologies – green hydrogen production from water.
Major projects are already underway. For example, Sheffield-based company ITM Power has teamed up with Orsted and Phillips 66 to develop a 100 MW industrial-scale electrolysis system known as phase two of the ITM Gigastack Hydrogen Project.
The plan is to convert electricity produced by Orsted's 1.3 GW Hornsea Two wind farm off the Yorkshire coast into green hydrogen.
The hydrogen will be used as feedstock in Phillips 66's Humber Refinery, thus replacing grey hydrogen produced by fossil fuels.
The government has announced it will support the study phase of the clean energy project with £7.5m. A 5 MW pilot project is already up and running.
Graham Cooley, chief executive of ITM Power, told Energy Voice that green hydrogen is looking increasingly competitive compared with other green energy alternatives.
"The green hydrogen market is moving very quickly. The cost of renewable electricity and electrolysis is rapidly falling. Using solar at 2c/kWh for example, results in green hydrogen at a lower cost than methane which is currently the largest energy vector on the planet," Cooley said.
"We can only achieve net-zero by using green hydrogen as part of the energy system. We need energy storage to unfold the green energy transition. Hydrogen is the lowest cost method of storing huge amounts of energy for long periods of time."
Renewable green energy targets
The UK has set out fairly ambitious targets for renewable energy. This includes a 40 GW offshore wind target by 2030. More than 20% of electricity generated in the UK in 2019 was from wind compared with only around 2% in 2010.
However, the expansion of renewable electricity, as in the rest of Europe, was made possible on the back of government financing support. The UK government announced a £70m package to the hydrogen industry in February this year, but more support is needed for the sector to reach maturity.
The government is expected to present an update on potential business models for low-carbon hydrogen by the end of the year.
"The UK government is very actively working on a green hydrogen strategy. Of course, subsidies will be needed to stimulate the market in the early years, to create volume, just like the strategy with solar, wind and bio-methane," said Cooley.
Nevertheless, the technological challenges should not be underestimated. One key challenge is transporting hydrogen via large distances and across borders.
A recent study by the Agency for the Cooperation of Energy Regulators (ACER) concluded that most gas transportation networks in Europe are not yet ready to transport renewable hydrogen.
A separate hydrogen network may be preferable over upgrading existing grids.
Moreover, blending with natural gas may not be an option as it reduces the quality of the gas.
This means it may not be compatible with system operability and end-user applications.
However, a skilled workforce will be needed to overcome all these challenges. That bodes well for job creation.
Green hydrogen energy in transport
Industrial producers such as steel makers will be a key target as they can use hydrogen energy to replace fossil fuels as a feedstock.
This will help cut emissions in such hard-to-abate sectors. The aviation sector also looks like a reasonable bet in the longer term.
Competition will be strong in road transport where battery electric vehicles already have a market share.
Long-haul transport such as trucks and coaches is an opportunity for hydrogen, but will require a vast roll-out of filling stations.
Yet there are clear advantages of using hydrogen fuel cell vehicles over battery electric vehicles. In fuel cell vehicles the hydrogen is converted to electricity by a fuel cell in the car
Jonny Goldstone, founder and managing director of Green Tomato Cars, a London-based taxi service, tells Energy Voice that 50 of his 600 vehicles are fuel cell cars, That compares with only 2 in 2015. Quicker refilling compared with battery electric vehicles is a clear advantage, he says.
"Fuel cell hydrogen electric vehicles only need 3-4 minutes to fill up while battery electric vehicles need up to one hour to recharge with half the range. The only challenge with hydrogen EVs is the number of refuelling stations," said Goldstone.
The government may ban petrol and diesel cars from 2035 or even by 2030. This would be a boost for alternative fuels vehicles. However, the lack of infrastructure remains a sticking point. There are only around 13 hydrogen refuelling stations dotted around the UK today, compared with over 80 in Germany.
"Shell and other major organisations have provided space at some of their sites for hydrogen refuelling. But government incentives such as tax breaks or rebate schemes are needed to trigger the scale of refuelling infrastructure that is needed to deliver Net Zero," said Goldstone.
Green hydrogen energy jobs
A report released earlier this month suggested the UK's green hydrogen industry could generate £320bn for the economy and sustain 120,000 jobs by 2050.
The report was released by the Offshore Wind Industry Council (OWIC) and the Offshore Renewable Energy (ORE) Catapult.
The UK's vast offshore wind power potential, and its strong industrial base, can enable it to produce large amounts of hydrogen without CO2 emissions if there is adequate government support, the report says.
Recommended for you

BP strikes green hydrogen MoU with Egypt