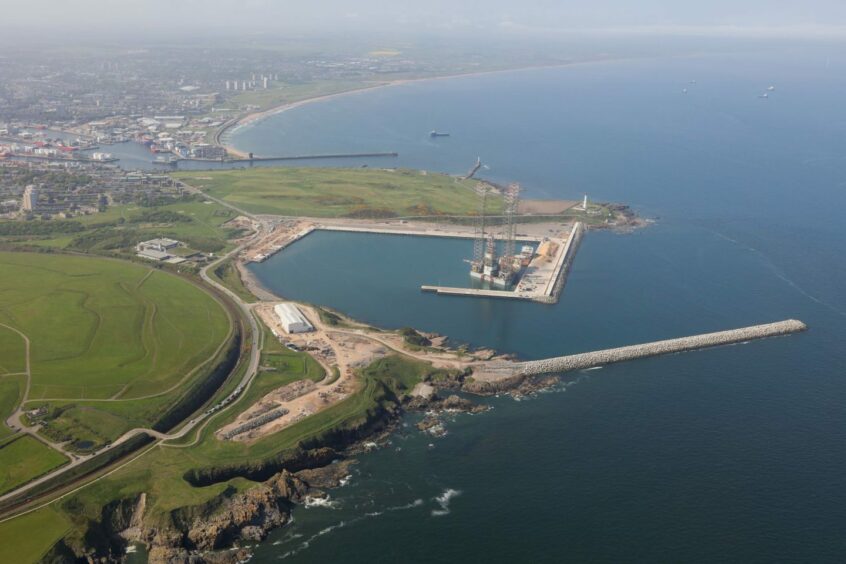 Subsea 7 (OSLO: SUBC) has been awarded work to study whether hydrogen can be stored underwater at the Port of Aberdeen.
The engineering studies, at the new South Harbour, are part of the Port's "H2Shore – Hydrogen coastal storage and distribution' project, which has secured £150,000 funding from the Scottish Government.
Several projects, like Vattenfall's HT1 and BP's INTOG wind farm, are expected to produce hydrogen off Aberdeen in coming years, with the latter potentially delivering to a planned hydrogen hub in the city.
Subsea 7, listed in Oslo, said it has developed a modular and scalable hydrogen storage solution, where several units can be stored together at capacity of 15 tonnes each.
The studies will explore the best technology solution, a suitable offshore site and outline a business case.
Consultancy Xodus will scrutinise  the necessary distribution and bunkering requirements, with a focus on equipment, processes, and operating procedures.
Marlene Mitchell, commercial manager at Port of Aberdeen, said: "Securing Scottish Government funding for our H2Shore project is a significant achievement.
"Ports have a pivotal role in the transition to hydrogen technologies, contributing to the journey towards net zero emissions and serving as crucial infrastructure for hydrogen transport and trade.
"This initiative is one of many promising opportunities we're exploring to position Port of Aberdeen at the forefront of Scotland's burgeoning hydrogen economy."
The project is one of 32 to receive funding from the Scottish Government Hydrogen Innovation Scheme.
Subsea 7 group strategy director for Energy Transition, Stian Sande, said: "We are looking forward to exploring and evaluating suitable concepts with the goal of enabling and accelerating offshore hydrogen production, storage and infrastructure. As a global leader in delivering complex energy projects, we continue to work with our partners and clients to make the energy transition possible."
It comes as the Scottish Government targets five gigawatts of hydrogen production by 2030 and UK strategic director Liam Macintye said this funding will "play a key role" in achieving that.
He added: "With decades of offshore experience, Subsea7 has the expertise to deliver offshore hydrogen projects by bringing together our integrated capabilities in molecule transportation, towed bundled/pipeline installation and offshore wind experience."
Recommended for you

West of Shetland: The projects in the UK's oil and gas hotspot