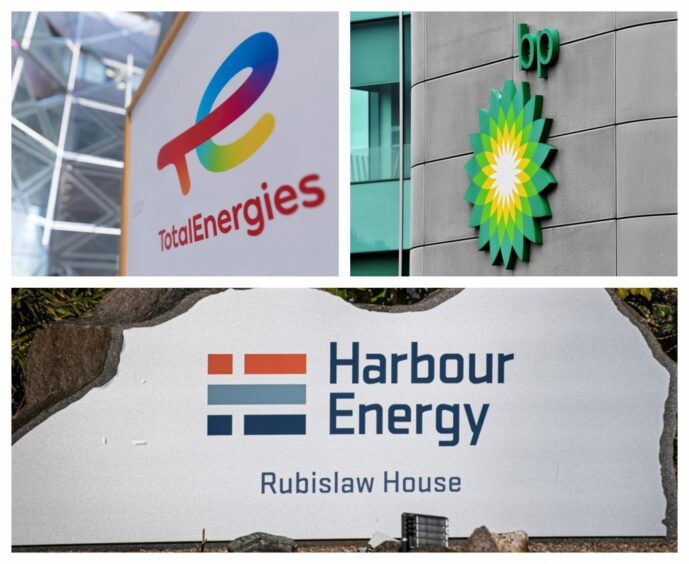 Crown Estate Scotland announced that 13 projects have been successful in the innovation and targeted oil and gas (INTOG) leasing round, with Big Oil among the winning bids.
The Scottish energy sector has been looking on to see which of the 19 applications for the INTOG process were successful and now that they have been announced.
Split into two categories, applications for the INTOG process fall into 'innovation' or 'targeted oil and gas' (TOG).
TOG looked to help decarbonise the North Sea energy sector by supporting firms to build wind farm projects connected to oil and gas infrastructure.
The proposed wind projects will provide electricity to offshore installations, cutting carbon emissions associated.
Whereas innovation applications aim to support small offshore wind projects, capable of producing 100MW or less.
Energy Voice looks into the successful bids.
BP – hydrogen hub support
Industry heavy-hitter BP was among those with successful applications after submitting a bid with £1.6m option fees for a 50MW capacity project as part of the innovation catagory.
A venture which partners with a handful of different branches of the BP brand, the energy supermajor has hinted on its social media that the offshore wind project is will be bringing to the north-east coast will help power its green hydrogen hub.
The firm writes: "We're set to make waves. Following the go-ahead to develop our first floating Offshore Wind demonstration project in Aberdeen!
"We'll work with local suppliers to deliver the project, energy from which has the potential to be integrated into our planned Green Hydrogen Hub with Aberdeen City Council."
Recently, Aberdeen City Council and BP's joint venture to bring a hydrogen hub to the Granite City submitted planning applications to bring the project one step closer to fruition.
Richard Sandford, vice president UK offshore wind, bp said: "We are delighted to have been successful in INTOG, which will see bp develop its first floating offshore wind demonstration project.
"This win shows our dedication to further building our global offshore wind pipeline with local suppliers playing a vital role in its delivery.
"That's why we've launched a dedicated online portal for them to register their interest."
TotalEnergies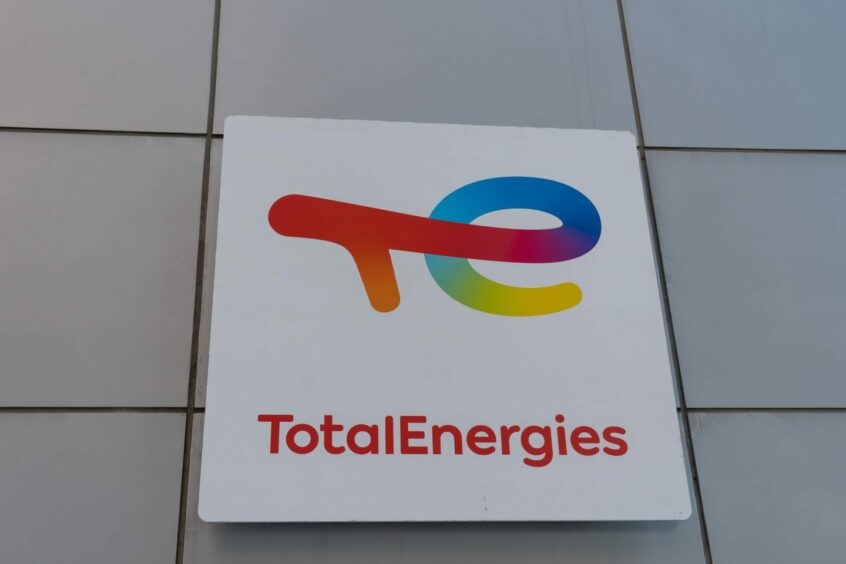 The French energy giant, TotalEnergies was successful with the lowest capacity and value bid.
Made for just £200,000, this project is set to bring a relatively-tiny 3MW of power to a local oil rig.
TotalEnergies is part of a consortium seeking to electrify assets in the central North Sea, including its Elgin-Franklin platform.
It has not been disclosed whether this development is linked – the firm has been approached for comment.
Harbour Energy
The UK's largest producer, Harbour Energy managed to take home two licenses in the TOG category, paying £810,000 in option fees.
A Harbour subsidiary – which covers the Britannia platform –  is among those which have won acreage, paying £405,000.
Harbour has also won acreage on another undisclosed project, also paying £405,000.
Both developments are 15 megawatts.
This comes as Harbour Energy is reportedly looking to make hundreds of job cuts as it wants to reduce UK spending.
Alongside TotalEnergies and Shell, Harbour is also part of a consortium seeking to electrify assets in the central North Sea.
Harbour Energy declined to comment when asked for further details.
Cerulean Winds
The final successful company in the TOG process Cerulean Winds, which was also the most successful of the firms today, nabbing three licenses.
Two of the renewables business' three successful applications were made for the same value, £35,200,098, and both aim to produce 1008 of green energy.
The third project aims to produce the same power output, however, this successful application was made for nearly double that of the other two, coming in at £67,200,066.
Last year Cerulean unveiled plans that aimed to decarbonise "every platform" sitting in Scottish waters of the North Sea through its INTOG application.
The company estimates the work will create over 10,000 UK jobs, the majority in Scotland, with "full fabrication and assembly" of the wind turbine towers and foundations to take place in Britain.
Simply Blue Energy's Salamander
Simply Blue Energy has been successful with a bid to bring the maximum capacity of energy the innovation category would allow.
Set for the east coast, this £9,972,000 bid will bring a capacity of 100MW of offshore wind.
The award goes towards the Salamander project which is a joint project from Simply Blue Group, Ørsted and Subsea 7 and is contributing to the UK government's target of delivering 5GW of operational floating offshore wind by 2030.
Consultancy firm ERM Group has secured work on the offshore wind farm bound for Peterhead at the end of last year.
Huw Bell, Salamander Project Director, said: "This opportunity through INTOG will allow us to progress the project, which will play a significant role in how the industry delivers floating wind going forward and help the Scottish supply chain to ramp up activities for the local and international market.
"We expect our approach to support the floating wind industry in the same way that fixed offshore wind successfully reduced costs over the last ten years.
"De-risking floating wind technologies for future commercial projects will allow Scotland to maximise the financial benefit of its strong offshore wind resource and generate long-term jobs for local communities."
Bluefloat/ Renantis partnership stands alongside giants
BP was not the only firm awarded a license through the innovation category, Bluefloat Energy/Renantis Partnership was awarded licenses for two of its applications.
With bids of £5,401,360 and £7,107,900, the joint venture between the firms looks to bring two 99.45 MW capacity projects to the north-east of Scotland.
Renantis recently rebranded from Flack Renewables and the organisation was recently successful in the Soctwind licensing round.
From Kincardine to electrification
There were eight winners in the TOG categories of Crown Estate Scotland's "world-first" leasing round.
The firm behind the Kincardine floating offshore wind farm, off the coast of Aberdeen, Flotation Energy bagged two successful bids.
Made for £54,893,102 and £40,987,979, the two North Sea projects are set to have a capacity of 560MW and 1350MW respectively.
Nicol Stephen, chief executive of Flotation Energy, which had two successful applications, said: "We are very pleased to have been offered seabed rights for both of our North Sea decarbonisation projects.
"These floating windfarms will make a huge contribution to the reduction of CO2 emissions from offshore oil and gas platforms by replacing industrial-scale gas turbines with renewable energy straight from our windfarms, while also becoming long-term infrastructure assets providing renewable electricity to millions of Scottish homes for decades ahead.
"The scale of these floating wind projects is huge. They will deliver billions of pounds of new infrastructure investment and help to create thousands of local jobs, giving a major boost to the Scottish supply chain.
"Today's announcement allows us to get ahead with delivering renewable electricity to offshore platforms well before the end of the decade. Our challenge now is to drive forward with the delivery of these exciting projects as quickly as possible."
ESB bring INTOG to the west coast
The final innovation winner is the only project on the country's west coast, ESB Asset Development UK made a successful 100MW application when it out up £3,137,000.
ESB Development is the firm behind the proposed Chleansaid Wind Farm which is set to stand in the Highlands.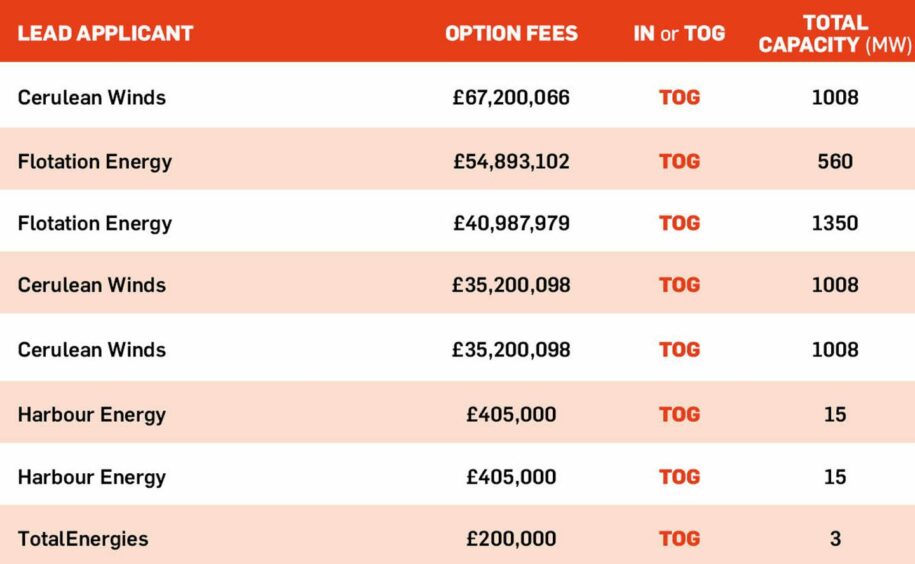 Recommended for you

Cerulean Winds signs exclusivity agreements for three INTOG floating wind sites