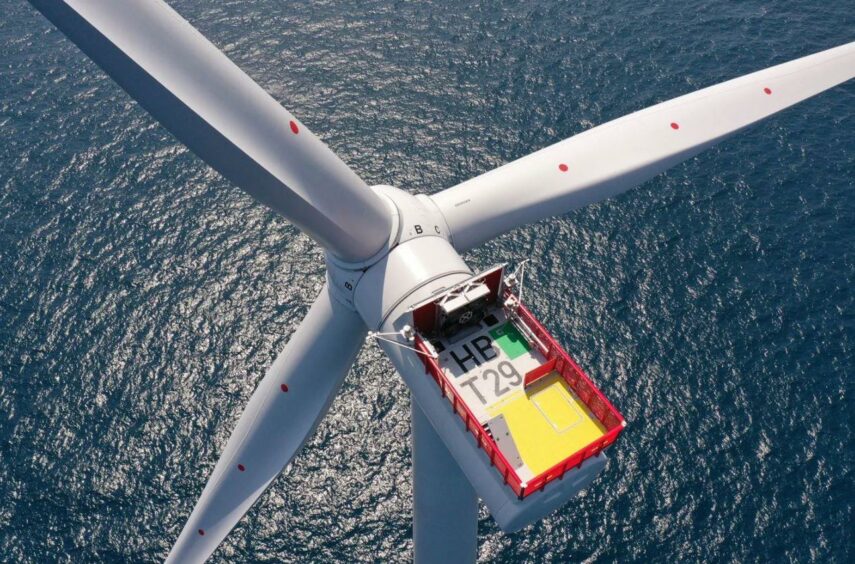 Orsted (CPH: ORSTED) and Phillips 66 have put their Gigastack green hydrogen project at Hornsea 2, the world's largest wind farm, on pause.
The pair said they've made a joint decision to withdraw funding from the UK Government Hydrogen Business Model (HMB) process, which is aimed at getting Britain's first gigawatt of low-carbon hydrogen projects in construction or operating by 2025.
Gigastack, in the Humber, would have used a 100 megawatt (MW) electrolyser from ITM Power, supplied by electricity from Hornsea 2, to deliver green hydrogen to the Phillips 66 Humber refinery.
It would have been a blueprint for scaling up electrolyser technology in the UK.
But Orsted and Phillips 66 said "further project maturation together with supply chain development" is needed.
Gigastack hydrogen on hold
A spokesperson said: "We have made a joint decision to withdraw our bid from the funding process and pause the Gigastack project.
"We're proud of the huge amount of work we have done to date to accelerate the deployment of green hydrogen, demonstrating both the potential to integrate with offshore wind energy, and the use of hydrogen to refuel critical national infrastructure.
"Phillips 66 Limited and Orsted believe that further project maturation together with supply chain development is required to unlock maximum potential of this world-scale electrolytic hydrogen project.
"We will continue to work with the governments of the UK, industry and stakeholders to help realise the enormous potential of green hydrogen."
It comes after ITM was awarded a £9.3m government contract to accelerate the Gigastack project last year.
The development had been hoped to tackle regulatory, commercial and technical challenges in hydrogen production.
ERM Dolphyn withdraws bid – demonstrator site to shift
Alongside Gigastack, ERM Dolphyn – a floating wind to green hydrogen project which had been eyeing the coast of Aberdeen for its first phase – has also withdrawn its bid for its Phase 1 demonstrator.
It will instead seek funding for a later, larger scale project.
However it leaves questions on the phase 1 project, mooted for north-east Scotland.
ERM said it will be "moving the location of the demonstrator to a site that will allow expansion at a single location".
The company has been asked to confirm where that will be, and whether the UK North Sea is on the cards for that "world-first" project.
In its initial statement, ERM said it is advancing discussions for commercial scale projects off Scotland in the North Sea as well as the Celtic Sea off Wales and areas off Ireland.
Explaining in its initial statement, ERM said, in collaboration with the Department for Energy Security and Net Zero (DESNZ) it has withdrawn funding for the single-unit demonstrator to instead focus on funding for a larger, multi-unit development.
"Dolphyn will focus now on an opportunity to advance the Dolphyn demonstrator within a larger commercial scale project, where the demonstrator forms phase 1 of the roll-out.
"To facilitate this accelerated approach, we will be moving the location of the demonstrator to a site that will allow expansion at a single location."
17 project bids invited
HBM is a subsidy, to be awarded in Q4 of this year, with a view to the first becoming operational in 2025.
It's aimed to help get 10GW of low carbon hydrogen generation by 2030 going in the UK, with the first 1GW in construction or operational by 2025.
This first round has invited 17 projects, totalling 262 MW, into negotiations for funding. Another round is due to launch Q4 of this year, with awards of up to 750MW of capacity in early 2025.
The 17 projects which have been invited to make funding bids are below.