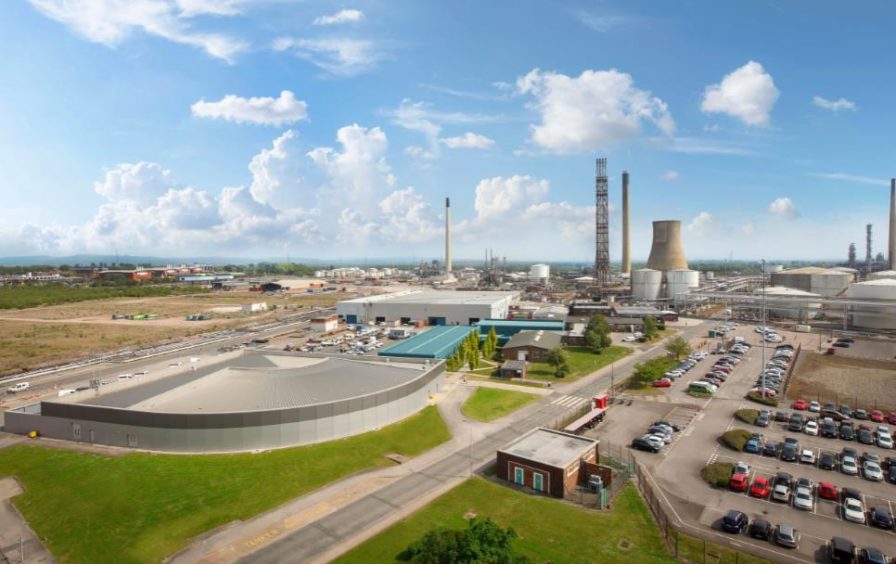 KBR is to take on engineering design work for a second hydrogen plant at the Stanlow complex, as operator Vertex is rolled into Essar's hydrogen business.
KBR (NYSE:KBR) announced on Tuesday it has been awarded a "blue" hydrogen process technology and front-end engineering design (FEED) contract for a planned hydrogen facility at HyNet, a major decarbonization cluster in the north west of England.
The scheme, known as HPP2, is the second hydrogen plant eyed for the Stanlow refinery complex, operated by Essar. Together HPP1 and HPP2 total up to 1,350MW in size, with HPP1 selected by the UK Government to progress as one of two of its initial large-scale hydrogen projects.
Its backers eventually intend to reform gas to produce around 1GW per year of hydrogen across two units, with production commencing from 2026. Carbon dioxide emissions will be captured from across the north west and north Wales, which will then be stored using Eni infrastructure in Liverpool Bay.
A joint venture of Essar Energy and Progressive Energy – formerly known as Vertex – is behind the two plants.
On Monday Vertex announced it would change its brand name to EET Hydrogen and will move from being a subsidiary of Essar Oil UK to a sister company, in the process becoming a "standalone pillar" of the so-called Essar Energy Transition (EET) portfolio.
Alongside Vertex, the EET portfolio includes EET Future Energy – which is developing 1 GW of green ammonia in India, targeted at UK and international markets – as well as Stanlow Terminals and EET Biofuels.
1GW HPP2
Under the latest award, KBR will provide technology licensing, proprietary engineering design and equipment, catalyst and FEED for a plant of up to 1,000MW capacity at the Stanlow complex.
"We are excited to support EET Hydrogen on this significant decarbonization project. KBR will apply its proprietary hydrogen knowledge and technology to help deliver the largest blue hydrogen energy transition project in the UK," said Jay Ibrahim, President, KBR Sustainable Technology Solutions.
"This strategic win attests to our commitment towards helping our clients with both their ESG and business objectives."
HPP2 has also received funding via the Net Zero Hydrogen Fund.
It follows FEED awards for HPP1 to engineering group Kent, which also took on work to update cost estimates and advise on planning and consents.
HPP1 already been selected as one of only two carbon, capture, usage and storage hydrogen production projects to move into the next stage of bilateral negotiations with UK Government.
The plant is aimed at producuing some 350MW of hydrogen from 2026, which will make it among the first and largest such sites operating in the UK.
Recommended for you

Eni agrees terms for 'world first' CCS business model at UK's HyNet