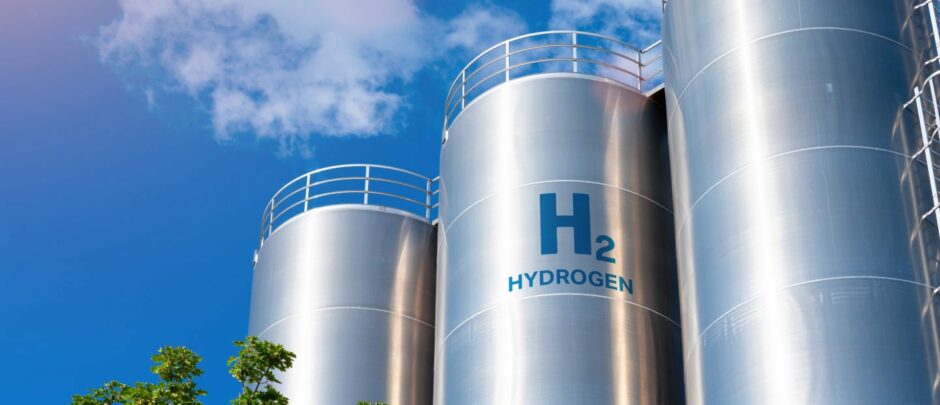 Industrial decarbonisation project HyNet has partnered with a local talent development initiative to address the region's green skills gap.
A 2020 report by the National Grid found the UK energy sector needs to fill 400,000 roles by 2050 to meet current net zero targets.
This includes more than 60,000 jobs in the North West of England, where HyNet located.
The HyNet cluster project aims to transform industry in the region by replacing fossil fuel gas with low carbon hydrogen and carbon capture and storage from 2025.
Progressive Energy, the architect and coordinating partner of HyNet, has partnered with Agent Academy to investigate ways to get more young people interested in green energy careers.
HyNet partnership address green skills challenge
The partnership will see young people undertake a real-world marketing and communications challenge centred on HyNet.
Participants will conduct extensive research and engagement to propose recommendations to help attract prospective talent to emerging roles within HyNet and the wider net zero economy.
Agent Academy director Zoe Wallace said the marketing challenge aimed to prepare the region's young talent for the "challenges of the net zero skills space".
"This is an incredible opportunity to ensure that young people understand and engage with the high value, green career opportunities in the North West," she said.
Progressive Energy HyNet project manager Rachel Sutton said it was an opportunity to benefit from the "fresh perspectives and innovative ideas of new, creative marketing talent".
"Young individuals today will become the driving force behind the HyNet project, shaping the future of the North West and North Wales," Ms Sutton said.
"As the industrial heart of the UK, we are actively engaging with the next generation to secure our region's success in a net-zero future."
A recent report by Cogent Skills showed apprenticeship starts in engineering and manufacturing have fallen from over 75,000 in 2016, to just over 49,000 in 2021/22.
The report recommended developing a "science manufacturing careers outreach campaign to secure the future talent pipeline of both established and emerging low carbon industries".
The number of green jobs in the UK fell by 3.5% between 2018 and 2020 to 526,000 and barely grew over a five-year period, according to data from the Office for National Statistics.
Recommended for you

Report warns UK CCS capacity will fall short of 2030 targets