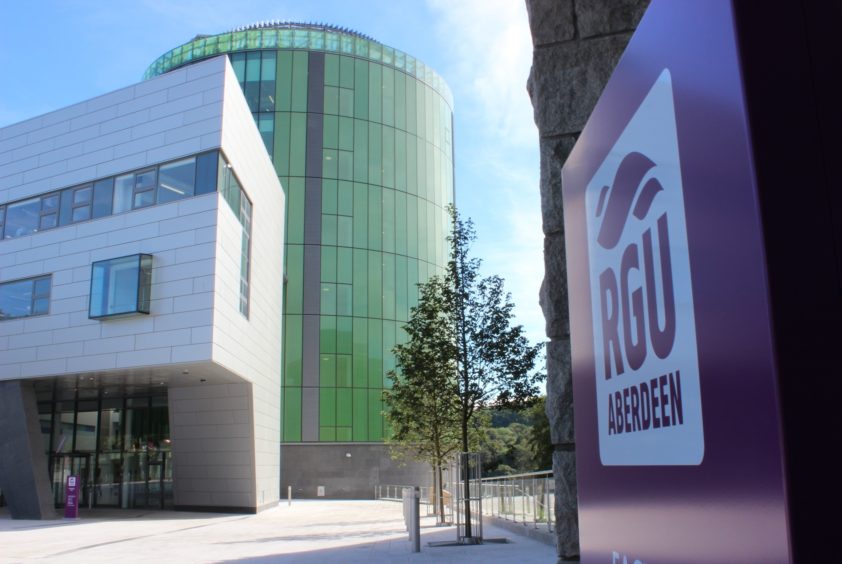 The Energy Institute (EI) has announced the results of its annual thesis competition, commending Aberdeen's best MSc students for work on solar monitoring, subsea engineering and wells.
Hosted by contractor Global E&C and organised by EI's Aberdeen, Highlands and Islands (AHI) branch, the regional competition honours the best energy papers from MSc students at Robert Gordon University (RGU) and the University of Aberdeen.
The annual event brings together industry and academia, showcasing the latest thinking and research from MSc students as well as enabling them to be recognised by future employers.
Six students were shortlisted by the two universities, selected from over 400 potential students.
The first prize of £250 was won by RGU's Callida Jairaiaz Joseph, who is graduating with an MSc in Solar Energy Systems (with Distinction). She secured the award in recognition of her thesis on 'Design of a Fibre Optic Based Monitoring System for Offshore Solar Power Farm'.
Runners up included students from the University of Aberdeen and RGU, graduating respectively in MSc Subsea Engineering (with Distinction) and MSc Drilling and Well Engineering (with Distinction).
Ms Joseph said: "I am so thankful to have been shortlisted for this competition, and winning it was never my ultimate goal. My main motivation was to raise awareness about the possibility of deploying solar PV system in an offshore environment.
"PV technology is still in its early stages, and not many are familiar with it, and some think that an offshore solar PV farm is impractical due to the unknown impacts on aquatic ecosystem and high cost. However, I believe that with more research and maturation of the technology, offshore solar PV farms will be commercialised in the future."
She also expressed her thanks to RGU for its support and guidance throughout the competition and to the Energy Institute itself for the opportunity.
Dan Byrne, vice chairman of the local EI branch which moderated the evening, added: "This marquee competition has been running now for over 20 years and, year-on-year the quality of both the students and their presentation topics continues to grow making this an extremely tough competition for both participants and judges alike.
"These two world-renowned Universities, right here on our doorstep here in the Granite City, continue to bring to the marketplace some extremely talented students with innovative ideas as was demonstrated by the exceptional presentations. It is extremely encouraging to see such in-depth, thoughtful and impactful research coming from the next generation of energy sector practitioners and leaders"
Global E&C strategy and business development manager Michael Howie, who also presented on the evening, said that recognising and celebrating students was "hugely important" to the business.
"The enthusiasm and skill of individuals like these will be pivotal in supporting the energy solutions we all need for our sustainable future," he added.