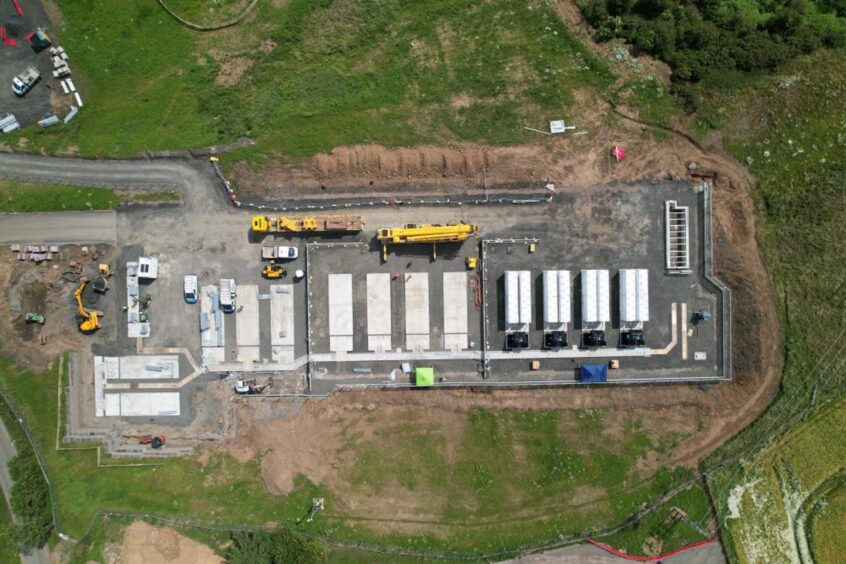 Harmony Energy has powered up two battery energy storage systems (BESS), including its Little Raith project in Scotland.
The company said it energised the 49.5MW/99 MWh Little Raith BESS at Lochgelly, Fife, in October.
It also powered up the 99 MW/198 MWh Bumpers BESS in Buckinghamshire, which Harmony Energy said made it the joint largest BESS by MWh in Europe.
Harmony Energy said the successful energisation of the Bumpers project alongside its existing Pillswood BESS in Yorkshire means the company now owns two of the three largest operating BESS sites in Europe by MWh.
The double-energisation marks a "significant step forward in the transition to clean energy technologies", Harmony Energy said in a statement, and takes its total operational capacity to 277.5 MW/555 MWh across five projects.
Battery systems delivered in challenging environment
Director of the investment manager of Harmony Energy Income Trust (HEIT) Alex Slade said the company delivered the projects ahead of schedule despite the challenging global supply chain environment
"We want to be at the forefront of a greener and more sustainable future, and the energisation of the Bumpers and Little Raith projects is another significant step in the right direction for achieving Net Zero and our full portfolio build out," Mr Slade said.
"Like all our projects, these aren't supported by taxpayer subsidy."
Harmony Energy said both projects are two hour duration BESS, utilising Tesla's two-hour Megapack 2XL system.
Each BESS can store enough energy to power c.450,000 homes for two hours (in aggregate).
According to National Grid, battery storage technologies are essential to speeding up the replacement of fossil fuels with renewable energy.
The technology stores excess power generated by renewable energy sources, like solar and wind, and discharges it back onto the network when required resulting in a more efficient and reliable renewable energy grid.
Scottish battery storage innovation
The Little Raith BESS is among a range of new battery energy storage projects across Scotland and the UK.
Harmony Energy is also developing the 49MW Jamesfield Battery in Fife in a joint venture with TagEnergy
Meanwhile, ScottishPower Renewables is aiming to install 1.5 gigawatts of energy storage technology across three projects by 2030.
Several innovative projects are also being supported by the UK government in Scotland.
In November 2022, Scottish developers secured more than £14 million in funding as part of the second phase of the Longer Duration Energy Storage (LODES) competition.
Edinburgh-based StorTera received £5m to build a prototype demonstrator of its energy-dense single liquid flow battery technology, dubbed SLIQ.
Meanwhile, Sunamp – a global thermal storage developer with a base in East Lothian – received £9.25 million for a project to trial its thermal storage system in 100 homes across the UK.
Recommended for you

Energy giant TotalEnergies comes aboard Orkney subsea wave power project