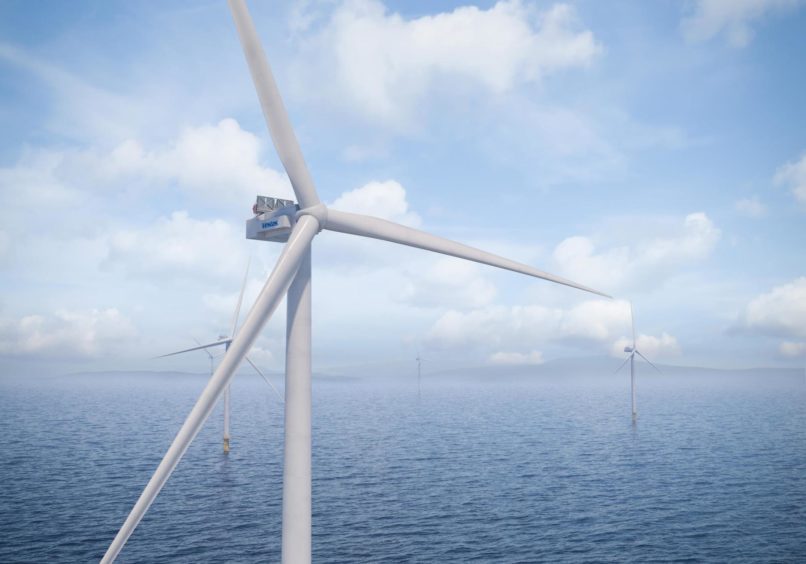 Danish wind turbine giant Vestas Wind Systems has revised its outlook for the year as it feels the sting of rising commodity prices.
The company now expects full-year revenue to be £13.12 billion to £13.97bn, compared to previous estimates of £13.55bn to £14.39bn.
Meanwhile, Vestas said on Wednesday its expected underlying profit margins would be 5%-7%, down from 6%-8%.
It comes against a backdrop of increasing global commodity prices, driven by economies bouncing back from the pandemic and demand for raw materials increasing.
Resources such as steel and copper, both of which are vital components for the construction of wind turbines, are among those to have faced a hike in costs.
Higher shipping rates, congestion outside harbours and disruptions to global supply chains have also been cited as reasons for Vestas' revised outlook.
In response to the news, shares in the Copenhagen-listed company dropped by more than 7%.
Vestas, which is one of the world's big three turbine manufacturers, has an order for Seagreen, on course to be Scotland's largest offshore wind farm, while 100 of its units are currently being installed at Moray East in the Cromarty Firth.
The Kincardine floating offshore wind farm off Aberdeenshire also uses the company's turbines.
Recommended for you

Moray East offshore wind farm hits full output