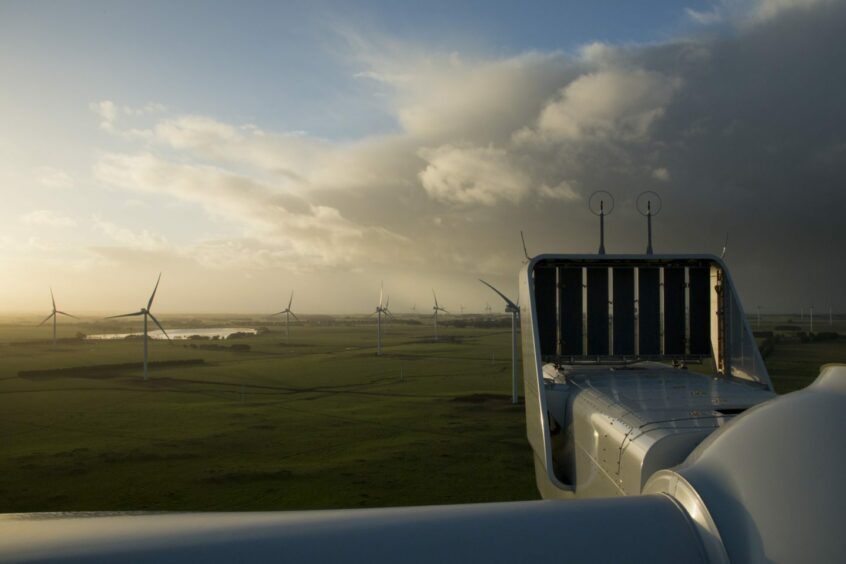 A new report from Moody's finds that wind turbine manufacturers are struggling with margins, despite buoyant long-term forecasts for the sector.
In a note published this week the ratings agency said that European turbine manufacturers, including industry giants such as Vestas (CO:VWS), Siemens Gamesa and Nordex (DE:NDX1), were "struggling to achieve satisfactory profitability levels" in the face of rising interest rates and supply chain costs.
Higher prices for raw materials and energy, coupled with uncertain order intakes are a drag on the current credit quality of manufacturers and their suppliers, it said.
In mid-February the agency downgraded manufacturers Vestas and Flender due to what it described as "low profitability" and a belief it will take the companies longer than initially expected to restore margins.
Although firms have increased prices over the last 12 months – by one-third in Vestas' case – the uptick will take some time to filter through in new orders. In the meantime analysts said 2023 results would highlight cost increases seen in 2022.
In Vestas' case Moody's estimated that the firm's €16.4 billion onshore order book as of December 2022 averaged a selling price of around €0.94 million per megawatt – below the €1.15 million/MW booked for new orders in the in Q4 2022.
In the meantime, strong increase in demand across the board may require more manufacturing capacity, which could weigh on firms' ability to generate free cash.
Stronger long-term outlook
The note follows an already difficult year for makers such as Siemens Gamesa, which was taken over by parent group Siemens Energy after a series of profit warnings and struggles with faulty components.
Moody's report follows similar warnings regarding the sustainability of the current offshore wind contracting environment. The chief executive of the International Marine Contractors Association (IMCA) Allen Leatt told Energy Voice this week that "The supply side of the offshore wind sector is unprofitable today."
The IMCA issued new Renewables Contracting Principles in February, with the hope of highlighting issues around contractors being hit with what it called "unrealistic expectations" around capital costs and risk-sharing in contracts.
However, the ratings agency was bullish on the medium- to long-term outlook for the sector, which it said "remains strong" as global decarbonisation efforts spur demand for renewable energy.
In particular, it pointed to the US Inflation Reduction Act (IRA) and the EU's Green Deal plans as positive drivers for manufacturers.
Other changes in industry, such as a move away from fixed-price delivery contracts to deals that include price-escalation clauses will also help improve profitability.
In the meantime, it said 2023 would be a "transition year" for manufacturers and the supply chain, with credit metrics "improving materially" in 2024.
"Revenue will be broadly stable but profitability should improve, because enough time will have elapsed for price increases to be passed through and public funding initiatives will be gaining traction.
"Therefore, we expect a significant increase in both revenue and profitability in 2024 at the earliest."