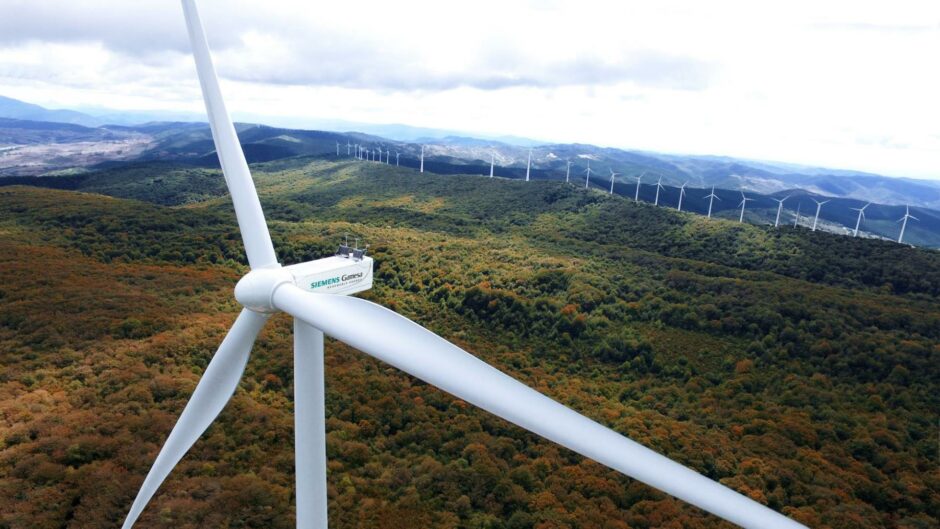 Siemens Energy is establishing an internal taskforce as well as supervisory board committee after a string of quality problems with its wind turbines triggered a record share price drop, a person familiar with the matter said.
The groups will add scrutiny on top of the company's ongoing review. So far, the investigations have determined that the flaws are limited to its 4.X and newer 5.X onshore platforms at the Gamesa unit, according to the person, who discussed the matter on condition of anonymity.
Siemens Energy last month detailed fresh problems in its onshore wind turbines, further hampering efforts to turn around its troubled Spanish subsidiary. Technical issues with installed and unfinished wind turbines — complex products that contain hundreds of moving parts — will cost more than €1 billion ($1.1 billion) to fix, though this number could rise.
Siemens Energy shares, which have fallen about 16% this year, were little changed in Frankfurt on Friday.
The precise number of turbines needing repairs is still unclear. The problem may affect 800 5.X turbines, of which 100 have been installed. The flaw is likely more common in machines on the 5.X platform than the older 4.X one, the person said.
The supervisory board formed an special committee counting eight members on Thursday, while Siemens Energy Chief Executive Officer Christian Bruch and Gamesa CEO Jochen Eickholt are assembling the internal taskforce, the person said.
Both groups may use third-party services to look into the issues.
Gamesa's new problems stem from an internal review showing that the main piece on the frame of newer wind turbines can move or twist over time, which may damage other critical components, people familiar with the matter have said. The discovery, after the company had flagged it had moved past the worst of its issues, wiped about €6 billion off Siemens Energy's market value.
Recommended for you

Siemens Energy confronts bruised investors seeking answers