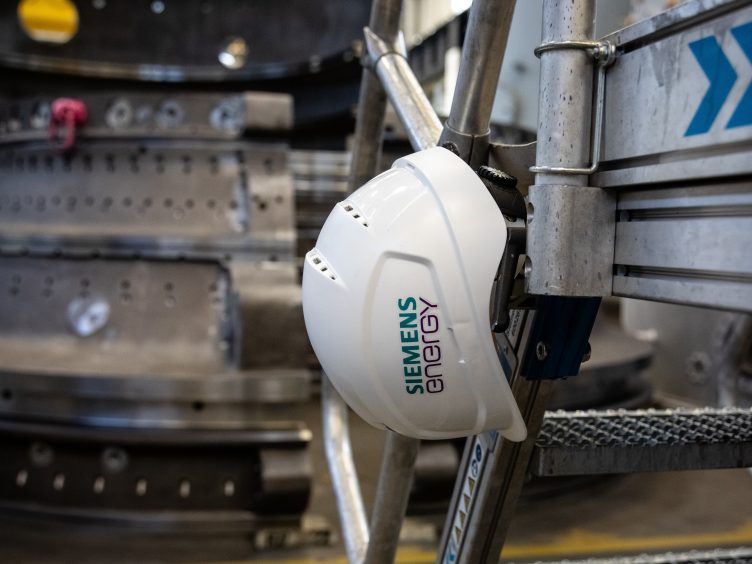 After multiple shocks wiping off billions of euros of market value, Siemens Energy (Xetra: ENR) sought to convince investors that the company is on the path to profitability.
The company laid out an upbeat message Tuesday during an investor day in Hamburg, a week after announcing asset sales and a government-led package of loan guarantees and cash to shore up its balance sheet.
But concerns remain that the company will need to raise more capital going forward to compensate for the staggering losses at its Spanish wind unit, Gamesa.
Chief Executive Officer Christian Bruch reiterated the core message from the company's earnings report last week, according to a release at the start of the event. Siemens Energy plans to ramp up its offshore production while it fixes the onshore problems. While the company isn't planning any plant closures currently, it does plan to take efficiency measures at some factories. It sees Gamesa breaking even in 2026.
Faulty turbines at Gamesa, the Spanish wind unit, paired with an industry in disarray are driving losses that are now engulfing Siemens Energy's profitable gas and grid business. In question are roughly 2,900 installed onshore turbines of its older 4.X and current generation 5.X platforms that could have flaws.
Gamesa is going to simplify its organization and reduce the number of variants it produces to cut €400 million ($438 million) in costs by 2026, the company said Tuesday. It plans to outsource sub-assembly and some components, while focusing on nacelle assembly and blade production.
The company has had to halt production and sales of the 5.X platform and it's not yet clear when they'll resume. Despite it all, Siemens Energy plans to stick it out alongside government assurances wind is a key part of the climate transition.
"We bought into the wind business because we believe a future energy technology company must be present in renewables," Bruch said last week in an interview with Bloomberg Television. "The question is where to play and how to play."
Next steps will be rolling out "corrective and containment measures" to repair the onshore product that is set to go on for a couple of years, costing €1.6 billion ($1.8 billion), and figuring out which markets to focus on to become profitable.
Despite wind's central role in the energy transition, turbine makers are fighting for survival after soaring raw-materials costs and higher borrowing costs result in project failures and multi-billion dollar writedowns.
The company said it's on track to meet or exceed mid-term targets in its gas and power grid units. By 2026, Siemens Energy sees margins of as much as 12% for its gas business and 11% for grid technologies.
There are signs some of the pressure in wind is coming off. Vestas Wind Systems this month announced a big increase in orders and lifted its outlook. At the same time, the reality that getting projects off the ground will cost more and needs more support appears to be getting through with governments in Europe reacting.
At Siemens Energy, things will stay bleak for a while. The company last week warned the problems at Gamesa will lead to another operating loss this fiscal year, despite profit in its other business lines. Gamesa itself won't break even until 2026.
It plans some more divestments to reach a total of €3 billion in proceeds, with roughly €2.6 billion already accounted for by the sale of a stake in an Indian joint venture and a high-voltage components unit.
Recommended for you

Strengthening the future of clean energy with TRAC Renewables