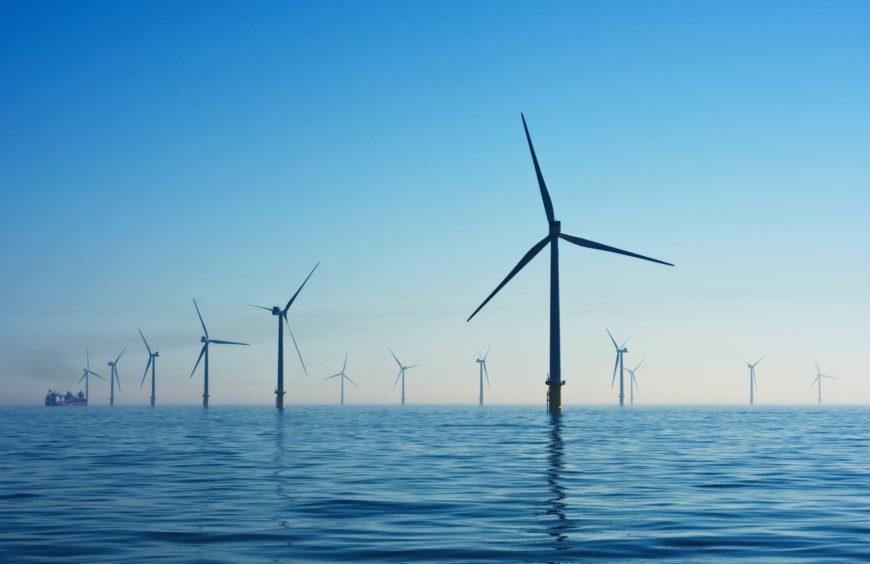 The UK proposes to help develop one of the world's largest offshore wind projects in Vietnam, where the market is expected to boom. 
The Vietnamese central province of Binh Tuan is planning to develop a 3.4 GW offshore wind farm. It would be the country's first, and Asia's largest offshore wind project. Moreover, the UK government, which wants to help develop the project, claims it would be the world's biggest and cost $12 billion, reported the British Embassy in Hanoi.
UK Minister of State for Trade Policy, Greg Hands, and the president of UK-based offshore wind developer Enterprize Energy, Ian Raymond Hatton, met Vietnamese Prime minister Nguyen Xuan Phuc, on 30 September, to promote the company's proposed 3.4 GW Thang Long project.
Enterprize Energy is working towards getting its proposed scheme included in Vietnam's national power development plan. This would be a major step towards getting final investment approval with a view to starting electricity generation by late 2025 and becoming fully operational in 2028.
Should it go ahead as planned, the wind farm would stand out as the biggest renewable energy project ever announced by foreign investors in Asia Pacific. However, the project's ambitions fall short of the 3.6 GW Dogger Bank offshore wind farm, currently being developed off the northeast coast of England, and branded as the world's largest, assuming it successfully starts up in 2026.
A consortium led by Danish investment company Copenhagen Infrastructure Partners (CIP), alongside Vietnamese partners Asiapetro and Novasia, are also courting the government of Binh Thuan province with a proposal to develop a 3.5GW offshore wind farm, dubbed La Gan.
Vietnam has comparable wind resources to the UK and thus, has great potential to be a leader in sustainable energy transition in Southeast Asia.
Globally, the offshore wind market is very immature relative to onshore renewables, with about 80% of the current installed base located in Europe, Alexander Flotre, vice president offshore wind, at consultancy Rystad Energy, told Energy Voice.
In recent years, China has been rapidly ramping up its offshore wind capacity. By 2019, China was the third largest country in the world in terms of installed capacity. Other Asian countries, such as Vietnam, Taiwan, South Korea and Japan, have limited installed capacity, but are on the brink of high growth in the coming years, added Flotre.
"We expect global offshore wind capacity to reach around 110 GW by 2025, and as such Asia will be a very important market with its forecast of 51 GW. This is mainly driven by China, which is expected to become the world's largest offshore wind nation by 2025, in terms of installed offshore wind capacity," said Flotre.
Significantly, Vietnam has also ramped up its offshore wind ambitions in an effort to help meet surging domestic power demand growth. Hanoi is seeking $133 billion worth of capital investments for new power generation, from various energy sources, as well as grid infrastructure, to meet yearly energy demand growth rates projected at 7.2-8.6% over the next ten years.
A recent study by the Danish Energy Agency and the World Bank Group recommends that as much as 10 GW of offshore wind capacity could become operational by 2030 in Vietnam.
"Vietnam has a long coastline and large shallow-water areas, which make offshore wind a feasible option for Vietnam in its transition towards a low-carbon economy," said Flotre.
The bulk of offshore wind farms expected to be commissioned towards 2025 are in nearshore, intertidal areas, where offshore-onshore hybrid solutions are being used. "These wind farms are mainly expected to be served by the Vietnamese value chain. However, from the mid-2020s, some offshore wind farms are planned farther from shore and in deeper waters, which are likely to open the door for more overseas companies," added Flotre.
"Some parts of the value chain is already served by non-Vietnamese companies, such as turbines, and Vestas has been landing several intertidal contracts in recent times," he said.
Vietnam is one of the most promising markets for offshore wind in Southeast Asia, however the government approvals system remains overly bureaucratic. This is challenging for potential investors to navigate. The World Bank has advised that Vietnam considers mandating a government agency to act as a single point of contact to streamline the permitting and approvals processes for projects. It has also suggested that Vietnam starts awarding large-scale demonstration projects to be commissioned in phases to help kick-start the sector.
Recommended for you
X

SBS retake tanker off Isle of Wight