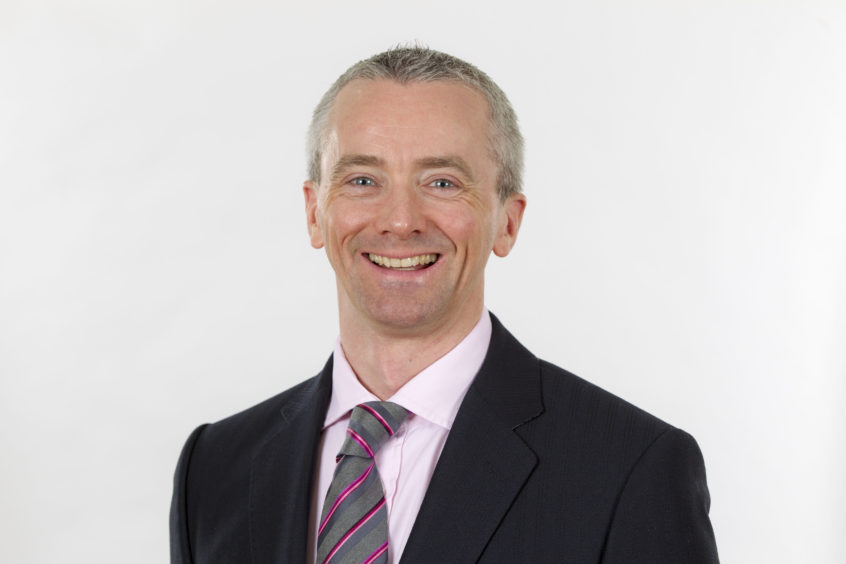 Holyrood's new offshore wind objectives have been described as a "very important step" in the future of the industry in Scotland.
Alan Cook, partner and renewable energy specialist at legal firm Pinsent Masons, says that, now that suitable areas of seabed have been identified, Crown Estate Scotland can move onto the next stage of its bidding process for acreage.
The Scottish Government published its Offshore Wind Policy Statement yesterday following consultations on the original draft statement, which was published last year.
It included a new target for Scotland to hit 11 gigawatts (GW) of installed offshore wind capacity by the end of the year, enough to power more than eight million homes.
The statement forms part of the Scottish Government's strategy to reduce greenhouse gas emissions to net zero by 2045.
Crown Estate Scotland launched the first stage of the ScotWind offshore wind leasing round in June, the first leasing round in Scottish waters in a decade.
Since then, investors and developers have been registering their interest in obtaining an "option agreement" to build an offshore wind farm.
The majority of the confirmed locations for the round are around Grampian and the Highlands and Islands.
Mr Cook said: "This unlocks the next stage of Scotland's process. It allows Crown Estate Scotland to finalise the arrangement for developers to be able to make bids. It's a very important step forward in a process that has already garnered a lot of interest from both established firms and new entrants.
"Timescales have become elongated for a number of reasons and this policy statement was expected much earlier this year. It is an evolution in the sense that there's already been the draft sectoral marine plan that has been consulted upon.
"What will happen now is that Crown Estate Scotland will issue an addendum to their launch documentation, which will confirm the final timescale for bids and any other adjustments that are included in this policy statement. It's good that we're now at the stage where we can move into this next part of the process."
However, not everyone was satisfied with the Scottish Government's policy statement, with Unite union claiming that it does little to ensure that the domestic supply chain will benefit from projects.
But, Mr Cook expects to see those issues more specifically addressed in due course.
He added: "One of the things that I think will be in the addendum that the Crown Estate publish in a month or so is their final position on how supply chain commitments are going to work and how those will fit within the broader development process.
"Supply chain issues have been a strong political issue in Scotland in recent years so it'd be a very brave developer that didn't pay heed to those. .
"The difficulty is, how do you give commitments now when projects wont go live for a number of years? It's so early in the development process and so much is unknown now about what the economics of a project will be in five years' time. That's been one of themes, I believe, in the feedback that's been given to Crown Estate Scotland in the consultation."
Register for free to join Energy Voice's virtual Energy Transition Idea Exchange (ETIDEX) summit on November 19 here.