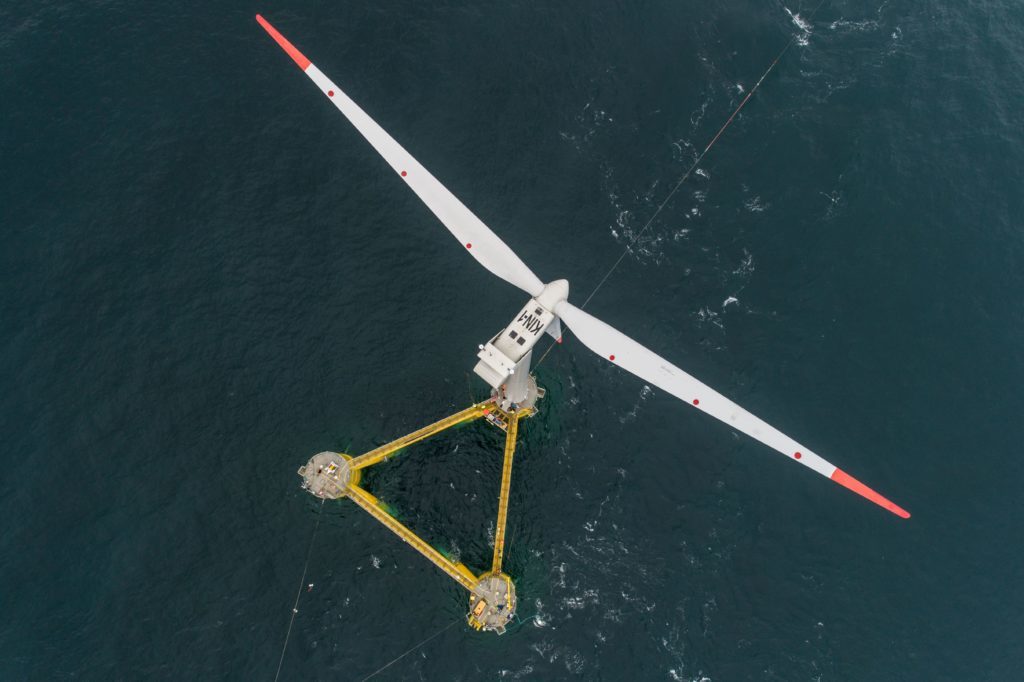 The demonstration turbine for what will be the "world's largest" floating offshore wind development arrived off the coast of the Highlands over the weekend.
According to Joanne Allday, senior executive at Cromarty Firth port, the unit, which will form part of the Kincardine Offshore Wind Farm, will be in the harbour for a "brief stay" while the other turbines are installed.
The first of five turbines for the development was attached to its floating foundation in Rotterdam last week.
A spokesman for manufacturer MHI Vestas confirmed they are due to be towed to location off the Aberdeenshire coast in the "next few weeks" with full installation due to be completed early next year.
Netherlands-based marine services firm Boskalis will be responsible for transporting and installing the units.
The 50 megawatt, six-turbine Kincardine project currently will be located around nine miles off the coast of Stonehaven.
It aims to generate enough electricity to power 56,000 homes when operational.
Last month, Allan MacAskill, the Aberdeen-based project director, revealed the project had been hit by a delay of around six months due to the impacts of Covid-19.MHI
Recommended for you

Government must transform UK ports to boost floating offshore wind, report says