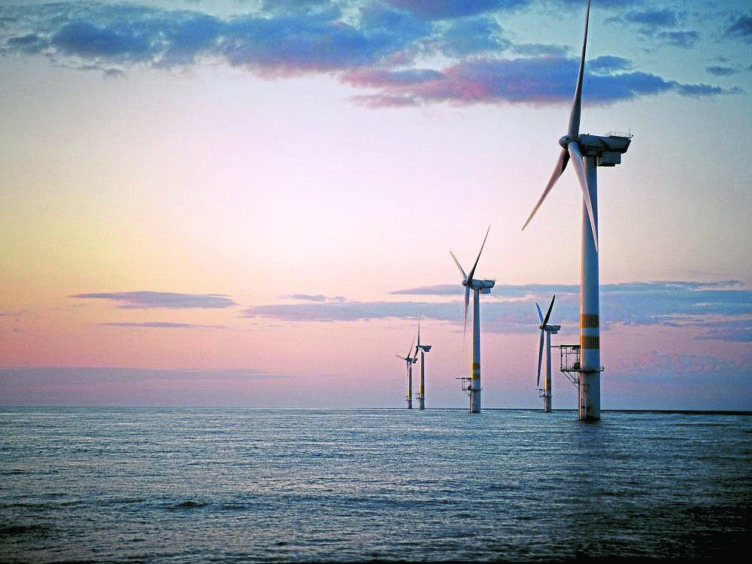 UK Government has launched a new initiative with the aim of supporting the creation of a domestic renewables supply chain.
The Offshore Wind Investment Programme will provide grant funding for major investment projects in the manufacture of components for wind farms.
That includes blades, towers, export and array cables and monopile foundations.
The Department for Business, Energy and Industrial Strategy (BEIS) said a specific focus would be given to disadvantaged or deprived regions of the UK.
The investment programme supports the government department's objective to "deliver an economy that works for everyone" by "levelling up economic opportunities" through investment in infrastructure, innovation and people.
It's hoped that developing offshore wind manufacturing, construction and installation capabilities will help the UK's economic recovery from Covid-19.
Since the start of the pandemic, Westminster has stressed the importance of "building back better and greener".
In its guidance statement, BEIS said: "Offshore wind is a rapidly growing sector with a high pace of innovation, with novel core components being developed which result in a requirement for new infrastructure, such as deeper water quays and state-of-the-art portside infrastructure.
"This, alongside the initial risk for manufacturing investors has resulted in a barrier to investment, due to the fact that market forecasting is difficult beyond a few years. This scheme is designed to address the barriers that result in this market failure in the UK."
It's estimated around 7,200 people are currently directly employed in the offshore wind sector, with projections that number could grow to 60,000 by 2030, when indirect jobs are taken into account.
BEIS said the investment programme would be "integral" to hitting these projections.
The Offshore Wind Industry Council (OWIC) released a report last month highlighting turbine blades and towers as "prime areas" for growth and job creation.
Applications to the scheme will be considered on a "rolling basis" and will be assessed to see whether they hit a number of key criteria.
Firms will have to demonstrate that their project will create or safeguard a minimum of 250 jobs, that government funding is essential and that it will be implemented in a deprived area.
Any applicant that does not adhere to all the requirements will be rejected. The scheme is due to close on May 30, although BEIS has the option to extend it.
BEIS said: "The Committee on Climate Change has made it clear that UK's sixth carbon budget can be met through four key steps, one being the expansion of low carbon energy supplies where UK energy production be 2035 and offshore wind is the backbone of the whole UK energy system.
"In this highly competitive and growing sector, the use of state-of-the-art manufacturing facilities are critical in ensuring the provision of maximum efficiency components used to contribute to UK climate change goals, including net zero.
"BEIS has coordinated with OWIC over the past year to establish a strategic approach which can deliver UK supply chain growth.
"OWIC recognise that the UK leads the world in offshore wind installations, providing a unique opportunity for this technology to contribute to the UK's net zero emissions target and supporting a green recovery."
Recommended for you

BP advertises collaboration openings on Scottish offshore wind farm