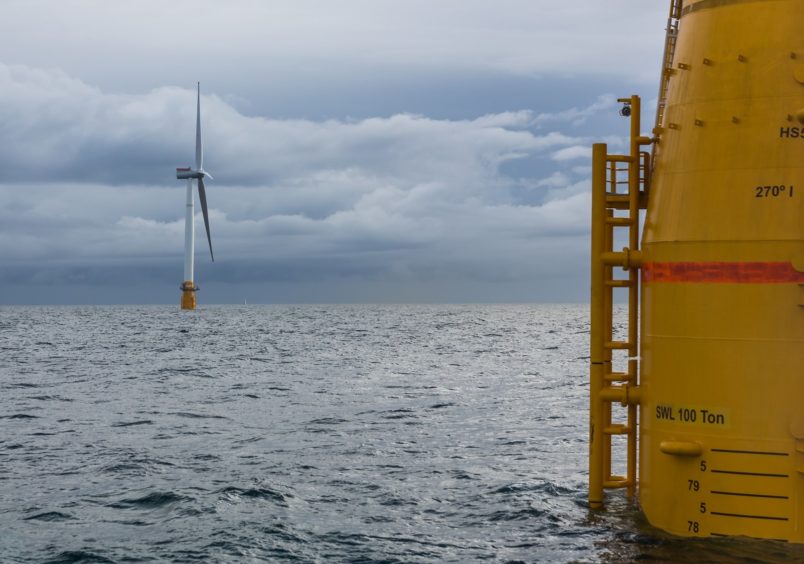 Fostering research and innovation will be key if floating offshore wind is to become competitive in the coming decades.
Despite the "significant cost reductions" the sector has achieved in recent years, further improvements are needed in order to unlock the "full offshore wind potential", said WindEurope.
Floating offshore wind turbines can produce energy in deeper waters than the traditional bottom-fixed turbines that currently dominate the market.
That makes them a more "favourable technology" for deployment in certain areas, including the Mediterranean and Black Sea.
It's estimated that a total of 150 gigawatts (GW) of floating offshore wind could be deployed in European waters by 2050.
However, WindEurope said that in order for this to happen, the technology must continue its downward cost trend.
The industry body forecasts that the cost of floating offshore wind could drop to between around £35 and £50 per megawatt hour, if governments put the correct policies in place.
WindEurope said ensuring the pipeline of floating projects continues to build up will be another fundamental requirement.
There are currently only two operational floating offshore wind farms in the world, one of which is the 30 megawatt Hywind Scotland project, around 15 miles of the coast of Peterhead.
Over the next decade, France, UK, Portugal, Italy, Spain, Norway, Sweden intend to install floating projects, while Ireland, Greece, Bulgaria, and Romania are exploring the idea.
WindEurope expects as much as 7 GW of total installed capacity in Europe by 2030.
Technological innovation and research has been pinpointed as another significant area for the success of floating offshore wind.
There are "key challenges" in designing floating turbines that require research into mooring and anchoring technologies.
WindEurope said: "Here the EU-funded Corewind project comes in. It aims at furthering cost reductions and enhancing the performance of floating wind technology.
"The project explores the optimisation of mooring systems, anchoring systems and dynamic cables for different floating structures. It carried out virtual simulations for two different floating offshore wind sites to explore the potential for cost reduction through technology innovation.
"One for a site off the Canary Islands where the simulations estimated that the costs for mooring systems could be reduced by as much as 60%. And a second one for a site located in the USA which resulted in a cost reduction potential of 55%. The results are confirming the likelihood of two different floating technologies, semi-sub and spar, being mass deployed.
"This work will support floating offshore wind in making its fair contribution to Europe's 2050 decarbonisation targets. And they will help Europe in keeping its technology leadership in floating wind in the face of competition from Japan and South Korea."