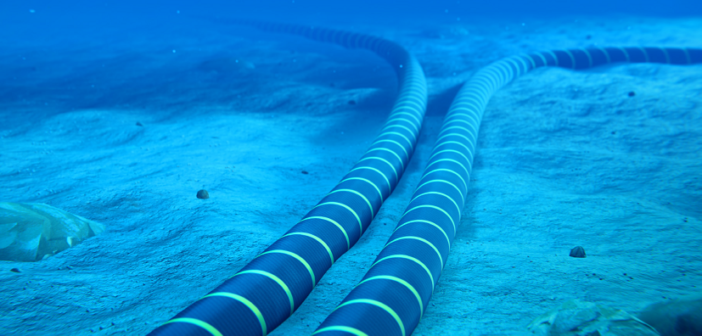 James Fisher Renewables has completed the first part of a two-phase contract to investigate unexploded ordnance (UXO) at a major North Sea wind farm.
As part of the deal, the marine services firm is also tasked with uncovering potential archaeological features ahead of the installation of export cables for RWE's Sofia Offshore Wind Farm.
During September and October, the company investigated 35 near shore targets to assess the need for disposal.
Observation and work-class remotely operated underwater vehicles were successfully launched to remove the need for divers, thereby lowering risk and increasing accuracy.
As the UK seeks to ramp up its offshore wind capacity, efficient, cost-effective, and environmentally sensitive UXO disposal solutions will become increasingly important.
Phase two of the contract is due to get underway from May 2022 using the same approach in different waters.
Any confirmed UXO targets will be removed using an innovative "low order" disposal technique.
It's designed to minimise the noise from the removal, therefore reducing the risk of harm to marine mammals and sea life.
Wayne Mulhall, managing director at James Fisher Renewables, said: "We are delighted to be continuing our established and successful relationship with RWE on the Sofia Offshore Wind Farm. Following a thorough investigation of this particular route, we successfully confirmed all scoped targets as non-UXO.
"Our expertise gained from performing more than 3,000 UXO investigations around the globe enabled us to identify additional targets requiring survey, helping us to ensure phase one of the work was completed to the highest standard with the greatest regard for safety for all those involved. We look forward to completing phase two during 2022."
Sofia will be built on Dogger Bank, a large shallow sandbank in the central North Sea, around 121 miles off the north-east coast of England.
RWE took a £3 billion final investment decision (FID) on the 1.4 gigawatt project earlier this year.
Offshore construction is due to get underway in 2023.
Sofia, which will be one of the largest offshore wind farms in the world, is expected to start up production in 2026.
RWE's Matthew Swanwick, project director for the development, said: "James Fisher Renewables has successfully completed the first of two campaigns to identify nearshore unexploded ordnances (UXO) and archaeological anomalies for Sofia Offshore Wind Farm.
"Their expertise made them the right company for this job and we were pleased with the efficient way they carried out phase one of the work off the Teesside coast.  The experienced team provided professional support throughout, ensuring that the project was delivered safely and on time."
James Fisher Renewables, part of the James Fisher group, was previously contracted by RWE in 2020 to work on UXO investigation for the Triton Knoll Offshore Wind Farm, off the coast of Lincolnshire, UK.
Recommended for you

Offshore construction kicks off on world's largest offshore wind farm