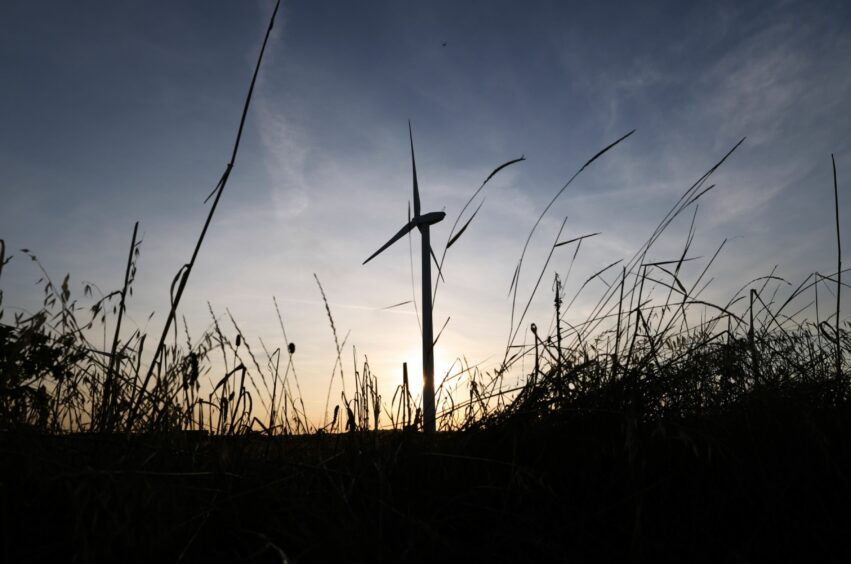 Swedish renewables giant Vattenfall has lodged a scoping report on a planned redesign to a north-east onshore wind farm.
Earmarked for Aultmore Forest, around 4 miles north of Keith, Moray, the development will consist of 16 turbines with a maximum blade tip height of 200 metres.
The site lies on a raised plateau of land across several low-lying hills.
Plans for the original 29 megawatt (MW) Aultmore Wind Farm were rubber stamped by Moray Council in February 2014.
But since then there have been "significant changes" in turbine technology, with more powerful units hitting the market and existing ones becoming harder to source.
As such, Vattenfall is looking to "redesign the Aultmore scheme" in order to optimise the site and maximise the amount of green energy that can be produced.
In order to garner feedback on the proposed cope of environment work that will shape the changes, the company has submitted a scoping report to the Scottish Government, as well as other key consultees.
The updated scheme will use 16 "modern and efficient turbines" that will "significantly optimise" the site.
Based on the current timeline, Vattenfall expects to submit a Section 36 application, needed to construct the wind farm to the Scottish Government in early 2023.
Holyrood will be the determining authority for the redesigned scheme, rather than Moray Council, due to the installed capacity being over 50MW.
In order to engage with the local community and gather feedback on the proposal, Vattenfall is planning to hold a public exhibition and consultation event early next year.
That will be followed by a further update event later in 2022.
Comments received, together with feedback from key consultees and the findings from the environmental survey work, will help to shape and inform the design development, the company said.
Vattenfall is behind the European Offshore Wind Deployment Centre in Aberdeen Bay, which was opened by First Minister Nicola Sturgeon in 2018.
Its 11-turbines are among the most powerful in the world and the development is expected to operate for 25 years.
Recommended for you

Asia's offshore mega wind farms risk delays from ship shortage