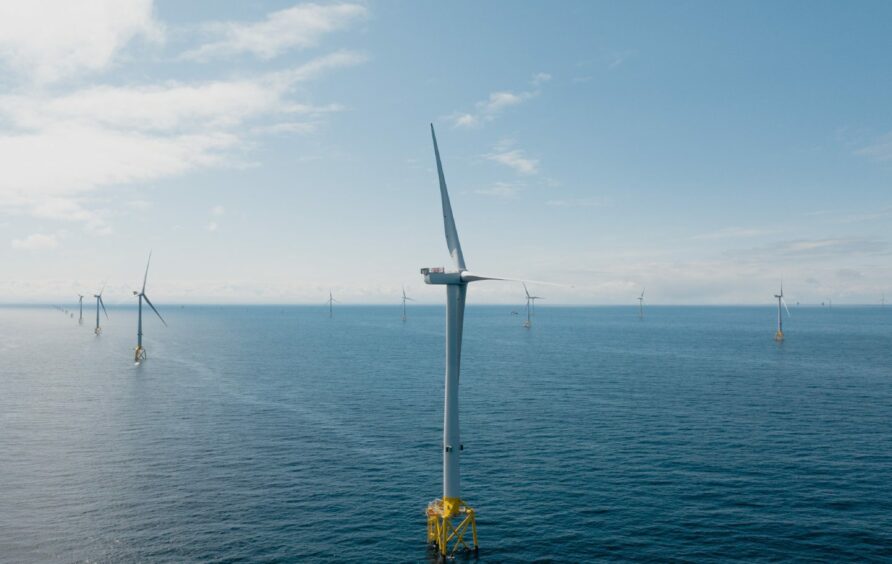 A planned offshore wind farm, earmarked for off the Aberdeenshire coast, will sell power to technology giant Google (NASDAQ: GOOG).
French utility company Engie (EPA: ENGI), one half of Ocean Winds, has struck a deal with the US multinational to supply green energy from the Moray West development.
By securing a buyer for the power produced by the project, the 12-year, 100 megawatt (MW) corporate power purchase agreement (PPA) will help to drive the offshore wind farm towards construction.
Engie will provide Google with over 5 terawatt hours (TWh) of green energy from the wind farm, due to start up from 2025.
With an installed capacity of almost 900 MW, Moray West is one of a number of wind farms being progressed by Ocean Winds, a 50/50 joint venture between EDP Renewables and Engie.
Located in the Moray Firth, Moray West will deliver 882 MW of renewable green energy.
A number of development contracts have already been settled for the scheme, which will be situated next to its sister site, Moray East – it hit full output in 2022.
Securing power from the Moray West wind farm will go a small way towards helping Google to its carbon free energy by 2030 target.
Matt Brittin, president of Google EMEA, said: "People across the UK and Europe are increasingly worried about climate change and energy security.
"We share that concern and believe technology is an important part of the solution – both by reducing our own emissions, and by helping others to reduce their own.
"This new investment in UK renewable energy brings us one step closer to reaching our goal of operating entirely on carbon-free energy by 2030, and means that, in the UK, we'll be running on at or near 90% carbon-free energy in 2025."
Moray West will be comprised of 60 wind turbines, the nearest of which will be about 14 miles from Caithness.
It was one of a number of projects to bag a Contract for Difference (CfD) in the latest auction round, another key milestone in putting the scheme on the road to development.
There has been criticism of Moray West though, particularly from trade unions, with the lion's share of construction work for the project due to take place overseas.
Bautista Rodriguez, Ocean Winds' chief executive, said: "This PPA represents the realization of offshore wind as a powerful source of energy capable of meeting the high energy demands and carbon neutrality targets of countries and clients.
"Ocean Winds is proud to accompany Google in this journey and work hand in hand with ENGIE for this successful commercial outcome.
"Currently developing, building, or operating more than 6 GW of offshore wind projects in the UK, Ocean Winds participates actively in the necessary transition to clean energy."
The Moray West deal is one of several green PPAs Google and ENGIE have concluded.
They are also partnered on the first 24/7 carbon free energy contract in Europe and a solution which uses artificial intelligence to optimise wind energy management.
Paulo Almirante, Engie's senior EVP in charge of renewables, energy management and nuclear activities, said: "We are very pleased to support Google in its progress towards its carbon-free target.
"As a major player in PPAs, ENGIE designs innovative green corporate PPAs for off-takers from offshore wind, thanks to the strong development of Ocean Winds, as we do for our onshore renewable projects.
"This contract demonstrates the strength of the Group's renewable portfolio, with 37 GW of renewable assets, a major advantage for our customers in their decarbonisation strategy."