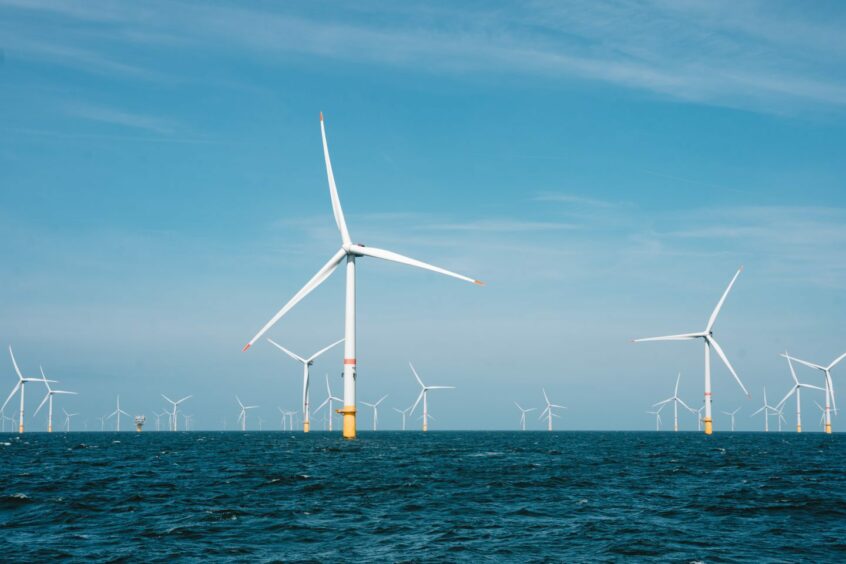 Safety concerns have been raised around the UK's offshore wind industry after the Health and Safety Executive (HSE) revealed it has just four inspectors dedicated to this rapidly growing sector.
The Rail Maritime Transport union (RMT) said the number of inspectors assigned to cover offshore wind was "clear evidence" of the need for better regulation in the rapidly expanding renewables sector.
By comparison, there are around 120 offshore HSE inspectors covering the oil and gas sector.
Within the next seven years, the UK is seeking to nearly quadruple its offshore wind capacity with individual wind farms measuring hundreds of square miles across the North Sea.
Unions, concerned the HSE won't be able to keep up, say improvements are of "critical importance" to the safe delivery of new energy sources.
RMT National Secretary for Maritime Darren Procter told Energy Voice the union was continuing to explore ways to strengthen legislative protections for workers in an industry that was "changing faster than many would care to admit".
"Obviously the pace of that change and the billions of public and private investment it supports risks being compromised by the Prime Minister's reckless politicking over Net Zero but the fact that there are only four safety inspectors to cover the entire offshore renewables sector is clear evidence of the need to close regulatory loopholes in the safety and employment laws applicable in oil and gas and in offshore wind," Mr Procter said.
"This is of critical importance to the future of North Sea workers and to the safe delivery of new sources of energy."
The concerns come amid an increase in reported high-potential safety incidents in UK waters, under data collated by the industry G+ group.
The RMT union first raised concerns about a "regulatory void" in the industry following the death of a worker on a floating offshore drilling rig in the North Sea.
It said the incident, which occurred outside UK territorial waters on the Liberian flagged Valaris 121, highlighted a jurisdictional gap in safety regulations.
HSE draws on 'range of technical specialists'
In response to the concerns raised by the RMT, the HSE told Energy Voice its wind and marine energy team comprises four core regulatory inspectors who "draw on a range of technical specialists for support throughout the regulatory process".
"These technical specialists cover areas such as offshore lifting, emergency response and structural integrity amongst others and when working alongside regulatory inspectors enable robust regulation of the renewables sector," a spokesperson for HSE said.
HSE also confirmed the Health and Safety Work Act (HSWA) applies to workers on and relating to offshore energy structures, including when those activities are on a vessel.
Additionally, HSE confirmed it is the enforcing authority for those activities.
Nearly 350 UK wind safety incidents in 2022
The UK government has set a target to achieve 50GW of capacity by 2030, requiring a massive increase in the number of offshore wind projects.
Currently, it has 13.7GW of fully operational offshore wind capacity and a further 13.6GW under construction or with funding secured.
This means a further 22.3GW of capacity will be required in just seven years to meet the current target.
Many of these projects cover a huge geographical area, including the Dogger Bank Offshore Development Zone off the coast of Yorkshire which covers approximately 8660 square kilometres, adding to the regulatory challenges.
Earlier this year a report by G+, the health and safety organisation for the offshore wind sector, found there were almost 350 safety incidents reported in the offshore wind sector in 2022.
Overall, the report showed incidents in the sector were down while the number of hours worked in offshore wind went up by 38% compared to 2021.
However, a total of 225 high-potential incidents were reported in 2022, a 10% increase on 2021 levels.
G+ found there were a total 868 reported incidents and injuries last year, with 325 of these taking place on a vessel, 298 on a turbine and 185 taking place onshore.
Maximising safety for new offshore wind projects
In addition to greater regulatory oversight from inspectors, Mr Procter said more work needed to be done to ensure the safe development of projects included in the 24GW offshore wind pipeline created by Crown Estate Scotland.
"Most of these planned projects are beyond the 12 nautical mile limit," Mr Procter said.
"We have got to maximise safety, employment rights and domestic port activity in support of these projects.
"This would increase offshore and supply chain jobs and maximise the value of the £700m in leasing fees CES received for these critically important projects."
Need for aligned safety standards
The comparative lack of inspectors specifically assigned to cover offshore wind is one of several concerns the union has surrounding safety and regulation.
Mr Procter said while the RMT was somewhat reassured the HSWA applied in some form to offshore workers, the union needed more clarity over the "status of project workers and seafarers on mobile units which work in different sectors, sometimes for relative short periods of time".
Issues surrounding the practicalities of enforcing and monitoring safety compliance offshore remained, Mr Procter said.
He also called for aligned safety training standards for workers making it easier to transfer skills between sectors to avoid skills shortages and "increase the prospect of a just transition".
Additionally, Mr Procter described the use of flags of convenience for vessels as a safety "menace" accentuated by the government's interpretation of the UN Convention on the Law of the Sea.
"As the number of offshore wind projects around the world increases, just when the UK's early growth is at risk of faltering, there will be a shortage of suitable vessels to carry out drilling, heavy lifting, cable laying and other specialist work," he said.
"That must not be allowed to compromise safety and in order to do that, we need to empower workers by providing them with clear, enforceable and responsive safety regimes".
Recommended for you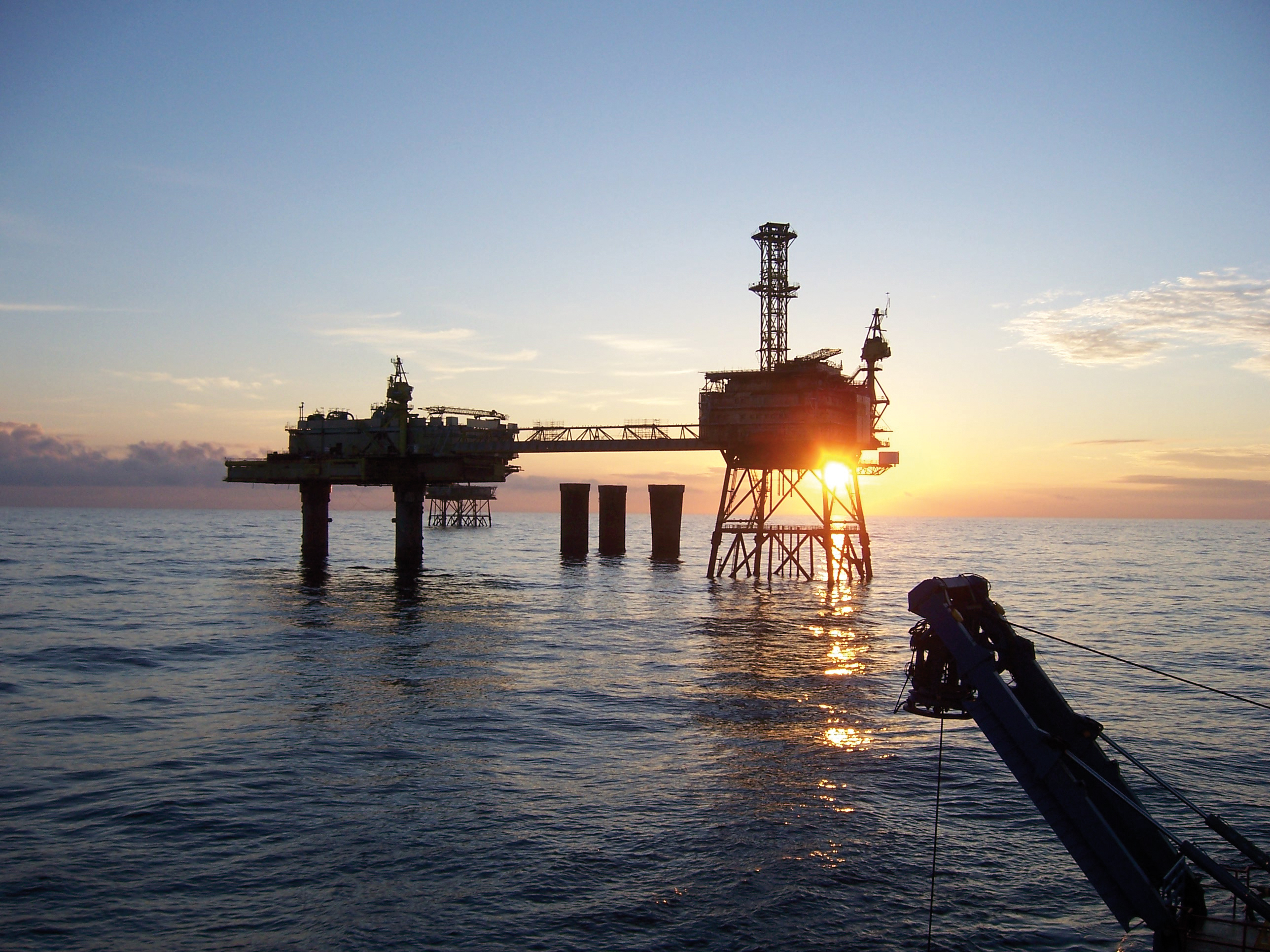 Worker exodus 'number one challenge' facing North Sea decommissioning safety