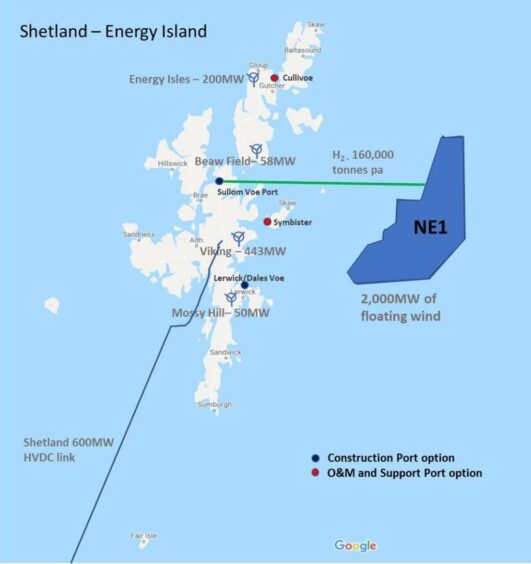 Losing ScotWind bidders are "likely" to get another shot at offshore wind acreage through a clearing round.
Crown Estate Scotland, which manages the seabed and the ScotWind awards, said confirmation of a clearing process in expected to be given next month.
A clearing round will be available to high scoring bidders who failed to win acreage in the awards announced in January.
Crown Estate Scotland specifically mentioned the NE1 plan area east of Shetland as the main candidate for such a round.
The deadline for clearing applications is expected to be around July of this year, with option agreements to be signed in Autumn.
Paul O' Brien, who heads up the DeepWind supply chain cluster, said: "It's more good news for the Scottish supply chain and a huge boost for Shetland who are already planning almost 750MW of onshore wind with the massive Viking project leading the way. Can we add hydrogen production to the mix? One to watch in April.
"This could add even more GWs to the already highly ambitious 25GW of capacity in the ScotWind round and see our floating wind tally move beyond the 15GW mark. The CES update in April will confirm if the Clearing Round is on and what will be included."
Gunther Newcombe of the Orion project in Shetland said last month that he expects a lack of nearby ScotWind projects to deal a blow to the island –  this clearance process could help mitigate the issue.
ScotWind awards in January raised £700m for Scottish Government coffers and gave way to a pipeline of 25GW of projects worth billions of pounds.
Recommended for you

Energy minister opens new Edinburgh office for ScotWind developer