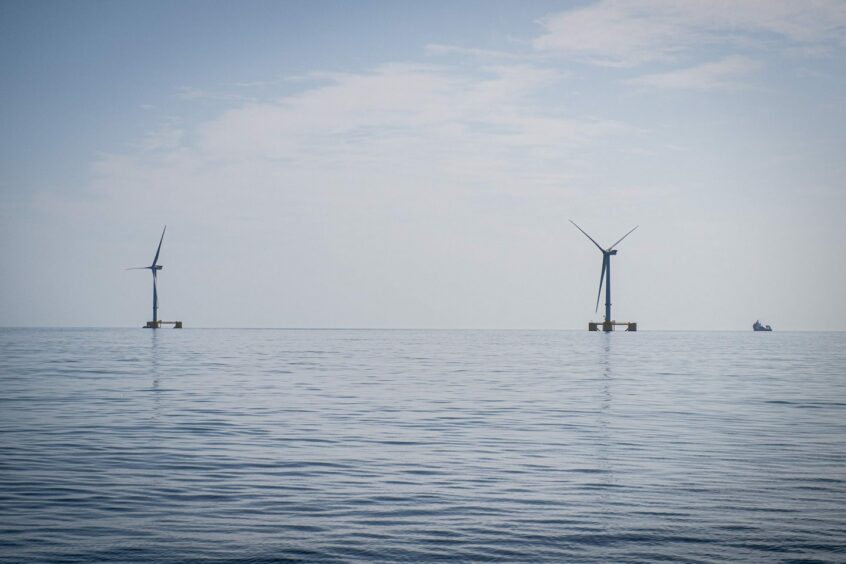 A Scotwind project developer has announced the launch of a theatrical play as part of a drive to improve the public debate on energy.
As the Bard once affirmed – "the play's the thing."
It's a message well heeded by offshore wind developer Thistle Wind Partners (TWP), which hopes a new original theatrical performance will help drive community and public engagement on issues surrounding wind power.
Entitled "Impossible Engineering?" the show – believed to be the first theatrical play ever put on by an offshore wind developer – stars Scottish actors Stuart Falconer, Kit Laveri and Harrison MacNeill.
Ms Laveri plays Goddess of the Wind Zephyra, who takes engineers James Watt (Falconer) and Archimedes (MacNeill) through space and time to an offshore wind turbine.
Further debate ensues, with the show also including a live experiment whereby audience members can design and test their own floating turbine.
TWP intends to debut the show at the Orkney International Science Festival (OISF), taking place in Kirkwall from 7 – 13 September, but hopes a tour of further venues around Scotland could follow.
Project Director Ian Taylor explains: "Many ScotWind projects are now entering the public consultation stage, where we need to explain how our offshore wind farms will connect to the national grid, requiring onshore infrastructure in most cases.
"The process of how we develop wind farms and the need to upgrade the grid network is complicated – we need to try harder to explain how this works to the wider public.
"Their support for ScotWind cannot be taken for granted – it is on us and policymakers to demonstrate why ScotWind is needed, the economic opportunities it will bring, and refocus debate on the urgent need to transition away from fossil fuels.
TWP – an Edinburgh-based consortium led by Belgian firm Deme Group with French renewable energy firm Qair and Belgium-based wind turbine company Aspiravi – secured rights to build around 2GW of capacity at two major sites as part of the 2022 Scotwind leasing round.
The 1GW floating Ayre wind farm will be located in the NE2 zone off Orkney, while the 1GW Bowdun scheme will be built using fixed foundations in zone E3, off the coast of Aberdeenshire.
Surveys of the sites began this summer, with a final investment decision on both developments scheduled for 2028, provided consenting is achieved in 2025. Construction would then start sometime between 2029 and 2032.
Mr Taylor says "the world is watching" as Scotland looks to make engineering firsts in areas like floating wind, green hydrogen and storage – but this will also require greater outreach with the public.
"With this comes innovative technology development, the chance to create goods and services for home and export markets, and good-quality jobs for many generations to come.
"We need to capture people's imaginations and put ourselves forward to be challenged in public debate too."
Impossible Engineering? is showing at the St Magnus Centre on Saturday 9th September at 10am, 12.30pm and 3pm, with free tickets available at oisf.org/tickets.
Recommended for you

Aberdeen loses floating wind crown as Norway opens world's largest project