mooring system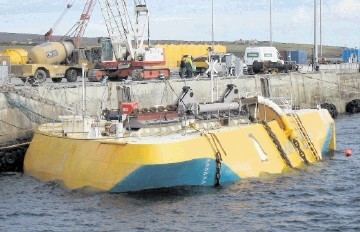 Orkney firm Orcades Marine Management Consultants has installed a new wave-energy device offshore of the islands for Finnish company Wello.
Oil & Gas
More than 20 years after its discovery and five years since Statoil pushed the development button, the Norwegian North Sea Gjoa field will soon begin production.
Oil & Gas
SIGMA Offshore will launch a Southern Hemisphere push of its mooring system for oil and gas production vessels at an Australian energy event next month.