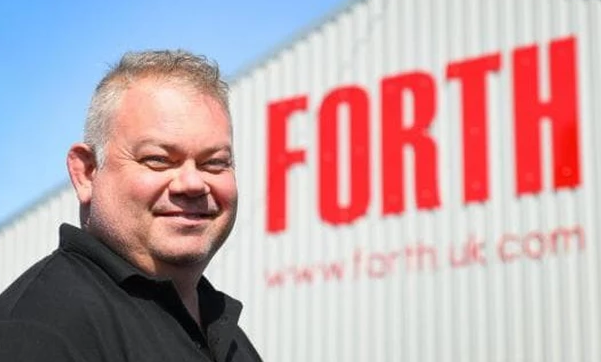 Cumbrian firm Forth Engineering said yesterday it was ready to showcase "world first" pipeline technology in Aberdeen next week.
Forth said its new friction stir welding robotic crawler (FSWBot) would revolutionise performance and safety in industries around the world.
The technology has been designed – through a consortium project sponsored by Innovate UK – to transform the way industries deal with pipeline repairs and refurbishments.
According to Forth, the robotic system can conduct repairs without the need for pipelines to be shut down.
It is envisaged the system could be further developed to carry out a wide range of repair and fabrication tasks.
Project manager Peter Routledge said: "We are getting a lot of interest and inquiries about the FSWBot from across the globe.
"Interest is really building, including from America and Canada."
Forth managing director Mark Telford added: "As a company we have developed a worldwide reputation for developing a range of robotic solutions for use in harsh environments.
"The tools we have developed over the years have been for, and used by, Sellafield, to successfully solve challenges in the nuclear industry.
"So, our technology is tried and tested in harsh environments.
"There's a fantastic opportunity for other businesses and organisations in the UK and across the world, whether that's other nuclear operations, or oil and gas, renewables, and perhaps areas we haven't even thought of, to make use of that technology, and to share their challenges so we can develop the FSWBot in ways to help them.
"There are industries all over the world which face their own similar issues and by sharing knowledge and collaborating we can help each other overcome some of those challenges."
FSWBot's development is ongoing, with the project due to be completed by end of January 2021.
The consortium partners, led by Forth, will be showcasing the technology at a TWI British Manufacturing and Fabrication in the Offshore Energy Industry event in Aberdeen on Wednesday.
It will also be presented to potential customers at an offshore pipeline technology conference in Amsterdam in February, as well as the Friction Stir Welding International Symposium in Kyoto, Japan, in May.
Next week's event at the Jurys Inn Aberdeen Airport hotel is aimed at metallurgists, welding engineers and project engineers in the offshore energy industry.