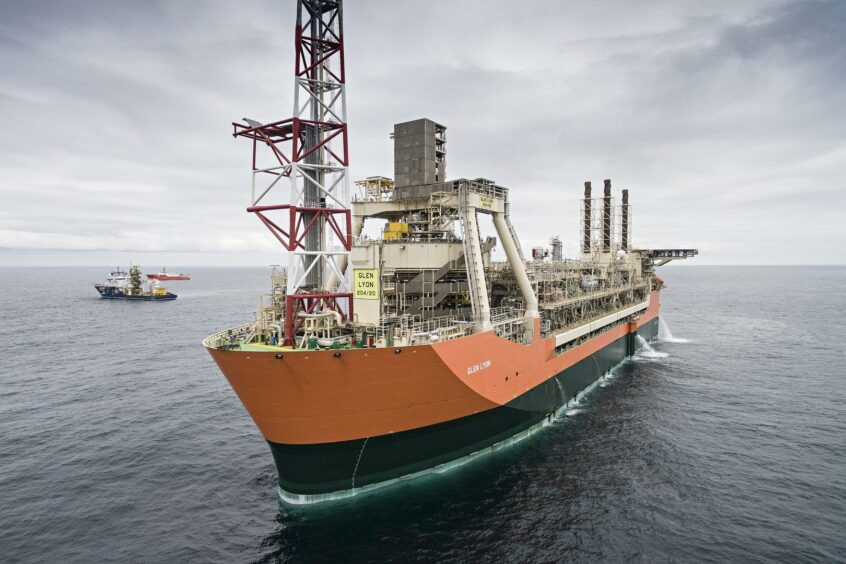 The top financial boss at BP (LON: BP) has hailed a "step change" in operations at the Schiehallion field in the west of Shetland.
Digitisation efforts at the field, which uses the Quad 204 FPSO, are like "nothing I've ever seen in my career," chief financial officer Murray Auchincloss told a Q1 investor call on Tuesday.
Mr Auchincloss was asked about a drop in operational expenditure for oil and gas during the period and noted a "10-year journey" the segment has been on.
That's included digitisation and restructuring to a more agile workforce, and dropping lifting costs from around $14 a barrel in 2012/13 to less than $6 now.
Schiehallion is one of the planned "brilliant stories" to be showcased at an away day for the upstream and Archaea team in October.
Mr Auchincloss said: "One that captured my imagination last quarter was the operators on Schiehallion can actually plan and do the entire work onshore.
" So, they don't have to travel back and forth on helicopters offshore to plan a trip. They have the laser sighting, they can put up all the architecture of scaffolding, etc., onshore in a virtual model. They bring the contractors in to work through the work packs.
"And all of the sudden you eliminate all the labour going back and forth between our planners, the contractors, etc., and you arrive at a package that works the first time.
"That's just a step-change and nothing I've ever seen in my career, especially in difficult places like the North Sea."
Quad 204 is a redevelopment of the Schiehallion and Loyal fields, which started back up in 2017 after a £4bn investment.
The Schiehallion and Loyal fields first produced oil in 1998 and went on to pump out nearly 400m barrels of oil.
The revamp was targeted at another 450m barrels – and BP is targeting more wells at the asset.
Mr Auchincloss praised the agility, digitisation and structure that upstream boss Gordon Birrell has brought in place.
"The great thing is we can start on the downstream now. The refineries, and the customers business which we haven't done yet. So it'll be fantastic for the future of those businesses."