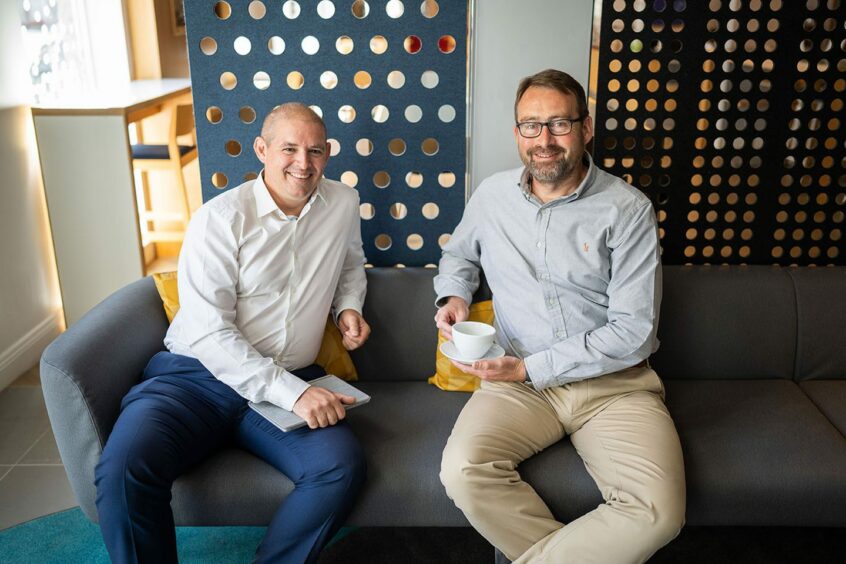 Digital construction specialist, Mitosis Digital Technologies, has announced the successful achievement of two ISO accreditations.
ISO 9001 Quality Management and ISO 27001 Information Security were awarded to the Aberdeen-headquartered company earlier this year, formalising the standard of project delivery which has been applied to its operator client base, since the company's inception in 2019.
Established by industry 4D experts Dave Milne and Tony Beamish, Mitosis' digital construction and visualisation services combine traditional 3D modelling with project execution schedules and constructability processes, to illustrate and visualise the lifespan of a project (Path of Construction), from concept to the final operating asset.
In addition to the implementation of effective processes which manage information security risks, they believe the double accreditation will give potential clients the confidence to enter the world of 4D visualisation and embrace the benefits of digital construction.
A practice that is currently more common across large-scale infrastructure projects (think HS2 or London's Shard), Dave Milne believes that Mitosis' 4D offering is unique within exploration, production and renewable industries, and that there is huge scope to roll its benefits out on a global level, applying them to greenfield, brownfield and turnaround projects.
He comments: "We're delighted to have achieved the double ISO accreditation which underlines the standards to which we operate and reflects our objective – and the necessity – to ensure clients' large scale and often ground-breaking projects are delivered safely, on time and within budget.
"Mitosis was established to help our clients visualise their projects in the virtual space, well ahead of any build. This "digital rehearsal" allows the issues that are inevitable with any major construction project to be addressed virtually before they occur, removing any constraints in advance to ensure an efficient and safe project execution."
Tony Beamish adds: "Bringing the whole project timeline to life, the objective is to mitigate any potential disconnect between the planning, engineering and construction teams, thus avoiding unnecessary downtime, re-work, and logistical delays. It's clear that 4D digital visualisation will be of particular value throughout the energy transition, as companies look to operate in a more sustainable manner."
Recommended for you

Harnessing the Power of Digital Twins for Decommissioning