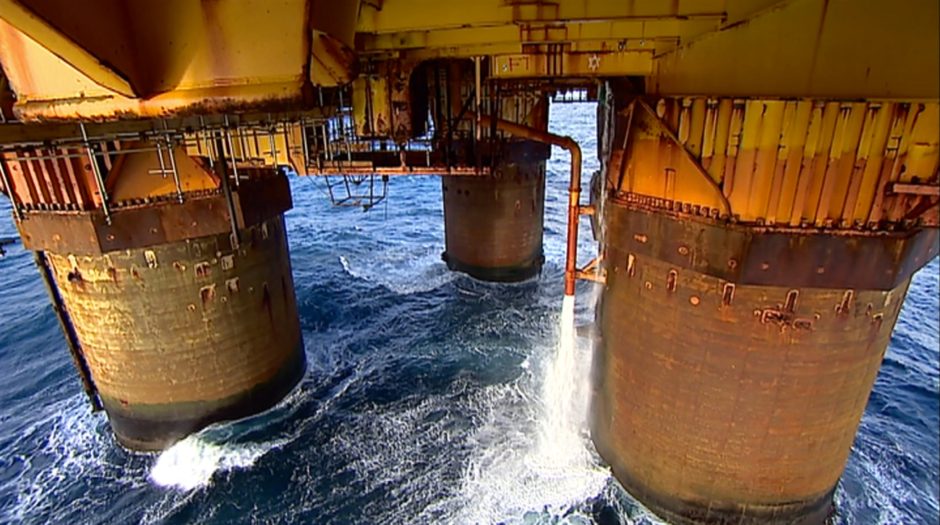 Shell (LON: SHEL) expects to receive approval for its plans to decommission the legs of the Brent oilfield in 2024, a spokesperson has told Energy Voice.
The spokesperson said Shell has submitted its proposal on how to deal with the three remaining gravity-based structures to OPRED, the UK industry regulator.
If the plans receive approval next year, it could put an end to long-running uncertainty over what will happen to the legs.
The industry has been awaiting a decision from the UK Government for years on whether it will allow Shell to leave the Eiffel Tower-sized structures in place for the Brent Bravo, Charlie and Delta.
Shell's controversial Brent plans
Shell's plans for the Brent field legs have proven highly controversial, with environmentalists concerned about the impact of the "hazardous waste".
The plans have also met opposition from other countries within OSPAR – a pan-European convention requiring removal of oil and gas structures from the seabed.
Since 2019, OPRED has argued the case for Shell to be allowed to leave thousands of tonnes of oil-sediment contents within the structures in place.
However, earlier this year the regulator conceded it would not do so during a meeting of the Offshore Industry Committee (OIC), which the UK is party to, in Berlin in March.
The contents were also agreed by the OIC to be "hazardous wastes" and it would be considered "dumping under the OSPAR convention" to leave them in place.
Ultimately, the final decision on what happens lies with the UK government and the meeting was told these contents would only be left in place if it was not safe to remove.
Shell has long argued the risks of removal, including safety and other factors such as environmental and societal impact, outweigh the benefits even when cost is not considered.
In recent years, the topsides of the Brent Alpha, Bravo and Delta platforms have all been removed and brought ashore by Allseas' Pioneering Spirit vessel for scrapping
Meanwhile, the UK government has approved plans for the removal of the Brent Charlie platform.
However, Shell is awaiting a final decision on the Brent legs before going ahead with the Charlie topside removal.
Recommended for you

TAQA plans end to North Sea production in 2027