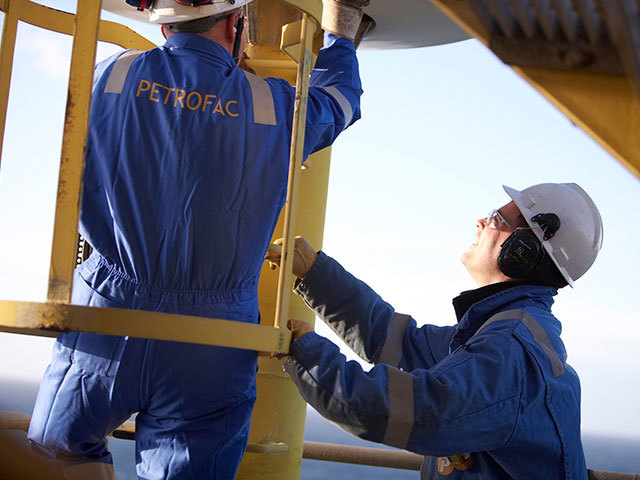 A trio of offshore unions are in disagreement with Petrofac after workers were left without answers on being granted the government's coronavirus furlough scheme.
Several ad hoc workers, employed for more than a year through the firm's Atlantic Resourcing recruitment arm, have been told they are "unlikely" to qualify for the furlough scheme by HR. Others have been left without answers.
Union bosses have criticised the firm's "reluctance" to furlough certain staff, with RMT, Unite and GMB in dispute with Petrofac and others in similar positions.
One employee, who did not wish to be named, said they are "months away from losing everything", while another, who has been on payroll since 2013, accused the firm of "unfair and unethical treatment".
It is understood a group making up around 2% of Petrofac's offshore workforce in the UK remain "under review". As of February, the firm employed 2,900 between Aberdeen and the wider North Sea.
According to HMRC's website, workers who are on zero hours contracts are eligible for the scheme, which pays 80% of wages up to £2,500 per month.
A Petrofac spokeswoman said: "We have so far furloughed more than 250 people and will continue to utilise the process for both permanent and ad hoc employees fairly, in line with Government guidance, and where we can satisfy ourselves and our clients that they fit the criteria."
Jake Molloy, regional organiser of the RMT union confirmed they, along with Unite and GMB are contesting Petrofac's interpretation.
He said: "There seems to be this reluctance to furlough certain categories of workers, which we dispute. Some of the companies seem to have this interpretation of what the government is saying which we don't see.
"You furlough every worker. Then, once we come out of this on the other side then decide what level of work is needed and redundancies. Not now."
Ad hoc workers as part of the Caterers Offshore Trade Association were protected as part of a deal brokered by unions last month.
Sparrows Group also made a number of ad-hoc workers redundant, citing the impact of the low oil price.
It said in a termination letter to staff it had "considered" the furlough scheme but added it did not believe "it is applicable in these circumstances".
Sparrows took the decision to furlough 200 staff last week, while terminating others.
A number of those workers have written to the oil field equipment firm asking to be considered for the furlough scheme.
Sparrows Group refused to comment.
Mr Molloy said it was important that the industry uses the scheme for temporary employees.
He added: "They provide this resilience piece. If you have your core crew tapping out because of becoming ill themselves, or any other reason then you're going to need the agency support."
Employment lawyers from Pinsent Masons and Ledingham Chalmers recently called out "grey areas" in the government's furlough scheme.
Kirk Tudhope of Ledingham Chalmers described the guidance in places as "nonsensical", adding that HMRC is expected to be "supportive" and not "over officious" in how the scheme is administered.
Recommended for you

1,200 North Sea workers launch second wave of strike action