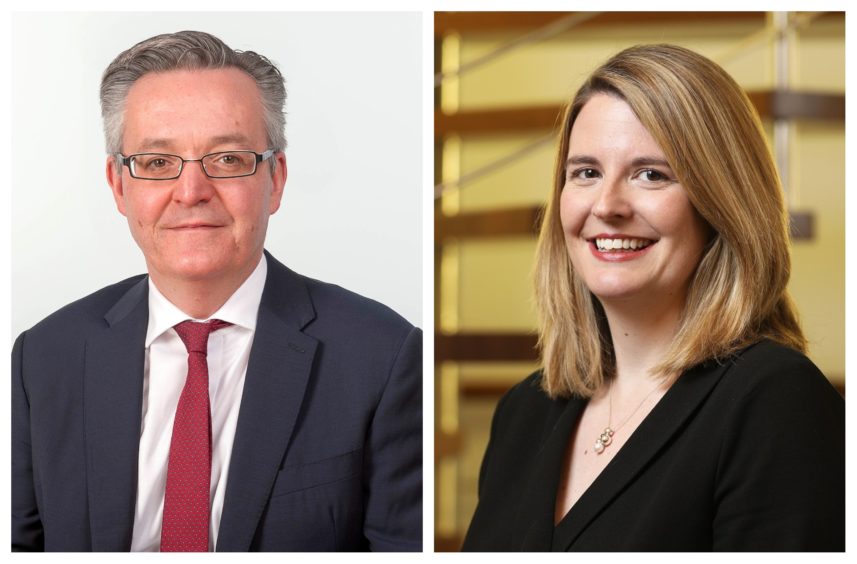 Employment lawyers have criticised a lack of clarity in the government's coronavirus jobs retention scheme, highlighting it is unlikely to prevent "difficult decisions" for the oil and gas sector.
Last week HMRC extended the cut-off date for workers to be eligible for the furlough scheme – which has gone live today – from February 28 to March 19, expected to help an extra "200,000" people across the UK.
Claire Scott, employment energy specialist at Pinsent Masons, said the programme was helpful to the industry but "grey areas" mean employers and workers may not be benefiting as intended.
Ms Scott, based in Aberdeen, said the "perfect storm" of the oil price drop and Covid-19 pandemic means it is "unlikely to be enough to prevent difficult decisions from being made".
Highlighting the industry's "large number" of contractors hired via their own personal service companies (PSC), she explained those people may be "prevented", while furloughed, from speaking to future clients to generate revenue.
The length of time required to get workers on payroll, and have it proven to HMRC to prevent fraud, could mean employees are not added in time and therefore ineligible, she added.
Some may also be left in "limbo" as the date for employees to be furloughed, who are moving companies via employment protection rules (TUPE), was also changed to March 19.
Ms Scott said: "(This) might, probably unintentionally, have knocked out employees who TUPE transferred in before that date, so a number may well be in a limbo between their old and new employers and can't be furloughed by either."
The issue has led to a number of major disputes between workers' unions and employers, including Worley at the Sullom Voe Terminal last week.
The scheme was also extended last week to the end June so that those who are being furloughed can continue to receive payments for another month.
Ms Scott added that "clear and unequivocal guidance" is needed, however employers are trying to make urgent decisions based on "guidance which changes on a regular basis and which in some places conflicts with the Treasury position."
Her colleague Kirk Tudhope, head of the employment law team at Ledingham Chalmers, agreed there was "confusion" between the guidance issued by the government to businesses and its own formal direction to HMRC, which is at times conflicting and "nonsensical".
Last week's update was the fourth since the scheme was announced last month, which allows companies a grant to cover 80% of employees' wages up to £2,500.
Mr Tudhope stated there was lack of clarity about the maximum amount recoverable from the scheme in relation to issues like overtime, as well as a potential limit on who can be re-employed to go on the scheme
He said the extension of the eligibility deadline means those who were made redundant between February 28 and March 19 can be re-employed for furlough, adding it appears to place "a new limit" on that measure which wasn't previously in place.
Businesses are relying on the government "not to let them down", according to Mr Tudhope, and would expect HMRC not to be "over officious" in how it is administered.
He added: "If we approach the scheme in good faith and do our best, including in the calculation of regular wages, our expectation should be that HRMC will be supportive."
A full opinion piece from Claire Scott can be read here, and Kirk Tudhope's can be read here.