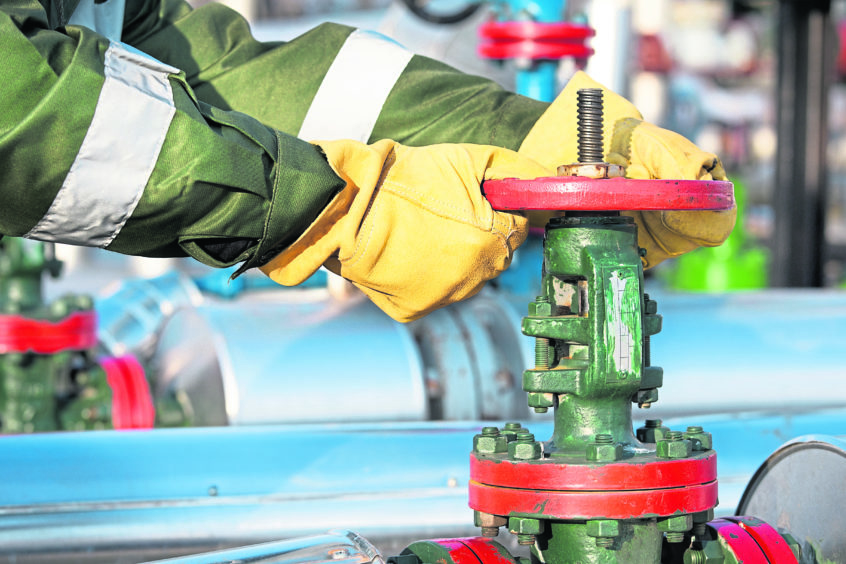 Oil and gas firms are "grappling" between putting workers on the government's coronavirus furlough scheme or going straight to redundancies, according to experts.
These are "not simple decisions to make", said Fiona Herrell, employment partner at law firm Brodies in Aberdeen, with companies facing penalties either way if they get things wrong.
The risks include HMRC finding a company in abuse of the scheme or, on the other hand, the Employment Tribunal finding unfair dismissal if furlough wasn't considered in the redundancy process.
It comes as Brent Crude oil prices reached a 21-year low last month and industry body Oil and Gas UK has predicted up to 30,000 job losses over the next year-and-a-half as work is cancelled or deferred.
Ms Herrell said: "A great deal of uncertainty remains around the application of the scheme to businesses in the oil and gas sector.
"Many employers in the sector are grappling with whether to furlough employees now, with the possibility that they will still have to make them redundant later or to move straight to redundancies. These are not simple decisions to make.
"The risks of getting it wrong potentially include HMRC finding it an abuse of the Scheme for an employer to have made an application in respect of individuals it knew it would have no work for at the end of the furlough period (which could lead to the grant having to be repaid).
"Or the Employment Tribunal finding that redundancy dismissals were unfair if an employer who could have accessed the Scheme failed to do so or did not, at least, consider using it."
The scheme, which runs until June 30 as it stands, pays 80% of wages up to £2,500 per month.
Several drilling contractors and energy services firms are in the process of making redundancies, including Halliburton and Bilfinger Salamis.
The latter, having previously announced hundreds of staff were being put on furlough, last week unveiled plans to make more than 500 people redundant.
Ms Herrel said there was deviations between latest government guidance requiring operations to be "severely affected", and previous Treasury direction which states work had to cease ""by reason of circumstances arising as a result of coronavirus or coronavirus disease".
She added: "Regrettably, we will have to wait to see just how broadly HMRC will interpret these concepts."
"DAMAGING" KNEE JERK REACTIONS
A knee-jerk reaction to the oil price crash will be "damaging" for the sector, according to Louise Bancroft, HR director at recruitment firm Airswift.
As thousands of jobs are planned to be cut in the coming months, the actions taken by employers "will be a point of judgement for years to come", she said.
Pointing to the previous downturn of 2014, Ms Bancroft highlighted that it is important to "maintain a clear vision" for when the dust settles, adding "businesses will need talent to thrive again".
She said: "The Scottish government has already appealed to oil and gas companies not to hastily rush towards redundancy during or after the furlough scheme.
"It's important that we learn from previous mistakes and take time to explore alternatives that are less permanent and potentially less detrimental in the long term.
"Companies thinking creatively about redeployment, flexible working, sabbaticals etc. are likely to navigate these headwinds more wisely.
"Overall, it's clear that a knee-jerk reaction will be damaging and the lessons we've learnt from staffing decisions made in the last downturn, is that they need to be made with greater big picture thinking."
Ms Bancroft said consideration should also be given to those staying on, with concern around job loss and "redundancy survivor syndrome" leading to declines in productivity, as well as work being more demanding as responsibilities are piled on.
She added: "Being mindful about work intensification and ensuring that people are not overstretched when trying to cover additional work, is equally important and harder to spot with remote working."
Meanwhile, Ms Herrell, of Brodies, said the furlough scheme may not be as beneficial to contractors who use personal service companies.
Despite being eligible, these workers often rely on taking dividends to boost the relatively low salaries they take, which are not covered in the scheme.
It may mean that the furlough option "may not provide much financial support to contractors", she added.
Fiona Herrell's full op-ed can be read here, and Louise Bancroft's here.