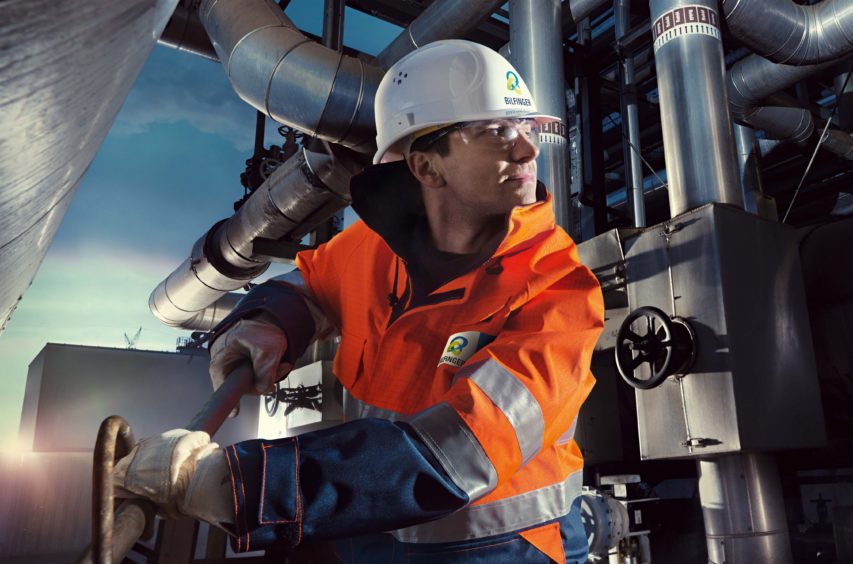 More than 500 jobs are at risk at Aberdeen-based energy services firm Bilfinger Salamis, which has started a redundancy consultation with its workforce.
In response to the "significant dual challenges" of Covid-19 and the oil price drop, the firm said it is "having to make difficult decisions about staffing levels".
The Unite trade union said Bilfinger Salamis has indicated more than 500 people are being consulted on losing their jobs, with the process beginning this week.
Bilfinger Salamis did not comment on the number of potential losses but said workers are being consulted across its sites both onshore and offshore.
The move comes despite the firm "using the government furlough scheme extensively".
In March, Bilfinger Salamis was praised for reversing a decision to cut nearly 100 jobs, instead placing the workers on the government's coronavirus jobs retention scheme.
Unite is now surveying its members to ensure the redundancy process is "done correctly".
A Bilfinger Salamis spokeswoman said: "Like every business in the sector affected by the significant dual challenges of Covid-19 and the low oil price, we're having to make difficult decisions about staffing levels.
"We have already introduced a number of contingency measures to safeguard jobs in the long-term. These measures include temporarily reducing working hours and remuneration for employees at our offices, across every level of the company, and using the government furlough scheme extensively.
"As the challenges posed by the low oil price strengthen, we have to prepare for what could be a prolonged period of lower activity, and so unfortunately have entered into a consultation process on redundancies for some roles in parallel to furlough leave.
"We are engaging with all affected employees, trade unions and offshore employee representatives to ensure that they are supported through this process."
Unite regional officer Shauna Wright described it as "another blow for this industry and the local economy".
She added: "We would ask all companies to utilise the furlough scheme for as long as possible as this group of highly skilled workforce will not be able to source a job during this time."
The Bridge of Don-based business employs around 2,500 people across north-west Europe during busy summer months, however this can "ebb and flow" throughout the year.
A spokesperson said in March that the firm, a subsidiary of the namesake German industrial giant, had around 900 people actively working offshore, with hundreds more placed on furlough.
Earlier this week Oil and Gas UK predicted 30,000 jobs could be lost from the industry over the next 12-18 months, prompting further calls for government support.