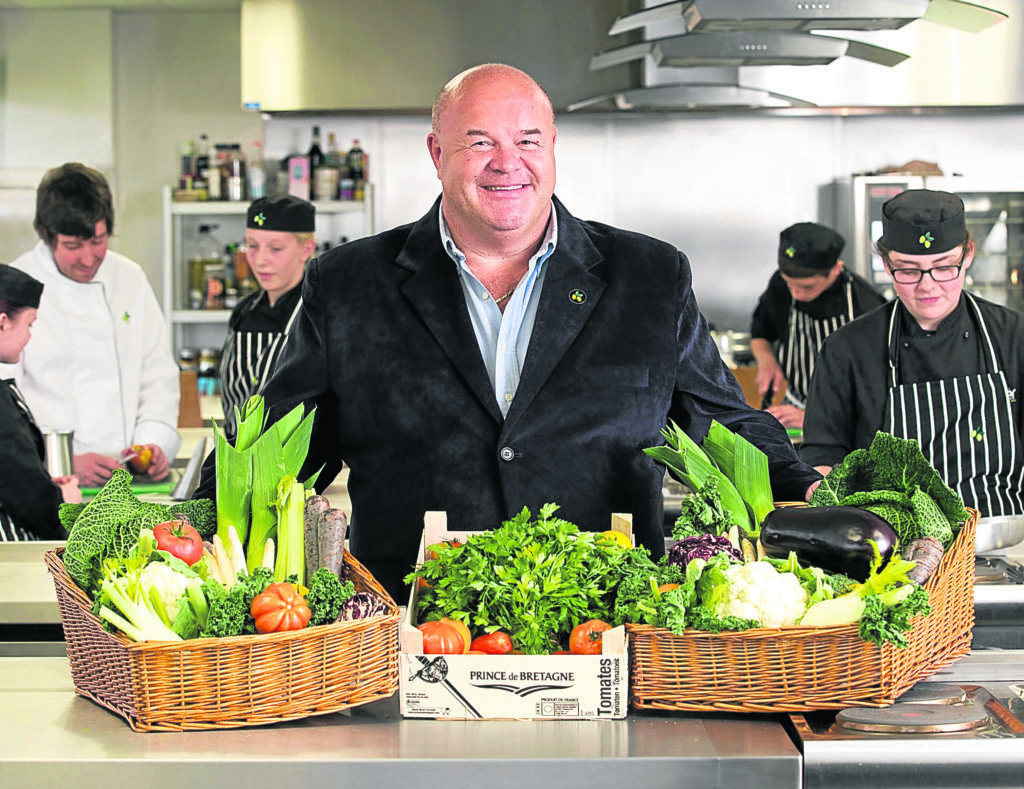 Catering firm Entier is making "ad hoc" offshore staff members redundant due to a "significant reduction" in demand for its services on oil rigs.
Workers claimed about 100-125 people had been laid off in recent weeks and complained that Entier hadn't put them on the UK Government's jobs retention scheme.
While many energy sector firms have furloughed employees, others have sacked staff because they don't think activity levels will have picked up enough to provide work when the scheme ends.
Entier, headquartered in Westhill, near Aberdeen, declined to comment.
But in correspondence seen by Energy Voice, the company told ad hoc staff its offshore business had been "severely affected" by the Covid-19 pandemic.
Thousands of offshore workers have been downmanned by operators who are trying to prevent the spread of infection on platforms.
Companies have scaled back non-essential work, preferring instead to focus on maintaining existing production.
The oil price slump has also contributed to a drop in offshore activity levels, as companies try to save money.
As a result, Entier has suffered a "significant reduction" in demand, it said in a letter.
The firm claimed it regretted having to make workers redundant and that it had considered "every option" to avoid layoffs.
But Entier said it was "encountering a difficult and unprecedented time" and had to take steps to ensure its long-term future.
One north-east worker described the situation as "devastating and depressing" and said the company should have put people on the government's furlough scheme for a few months to give them a "fighting chance".
Another worker said he would not work as a chef in the UK offshore oil and gas industry again.
Both caterers said they appreciated that customers had reduced crew levels on their rigs, but felt the level of redundancies was too "dramatic".
One said: "In a year, they will ask, 'do you want to come back?' But people will say, 'no, there's no point going back now.' Why put yourself through the distress?"
Last month, trade unions said companies who are members of the  Catering Offshore Trade Association (Cota), including Entier, had agreed to implement the jobs retention scheme, protecting nearly 3,000 UK North Sea jobs in the process.
Unite said the Cota furlough agreement included "individuals who are employed as 'ad hoc' who have not worked in the last three-months and who are not able to work in the forthcoming three-months where no work is envisioned for this period".
Last week, Fiona Herrell, employment partner at law firm Brodies in Aberdeen, said companies were "grappling" with the furlough scheme and faced penalties for getting its implementation wrong.
The risks include HMRC finding a company in abuse of the scheme, for example, if they have made an application in respect of individuals it knew it would have no work for at the end of the furlough period (which could lead to the grant having to be repaid).
On the other hand, an Employment Tribunal could consider a dismissal unfair if furlough wasn't considered in the redundancy process.
This afternoon, the government committed to extending the furlough scheme by four months – until the end of October.
Recommended for you
X

BP boss Looney says he 'would not write off' risk of peak oil