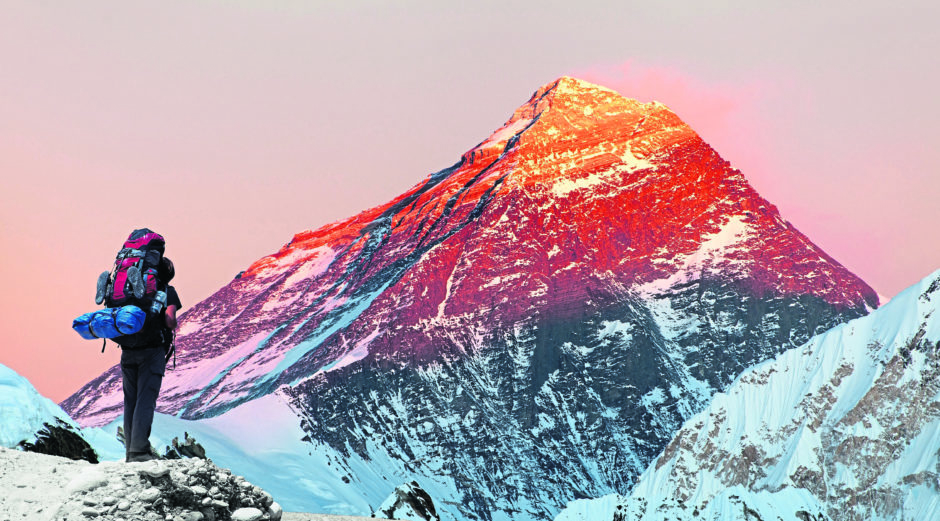 Oil firms must seize the opportunity presented by the Covid-19 pandemic to grasp the nettle and embrace digital technology and data analysis, industry experts have said.
They are convinced these tools can help operators and suppliers lower costs and achieve the sector's net-zero ambitions.
But they are also worried that companies will soon slip back into old habits, wasting another downturn.
The wider adoption of remote working practices must surely emerge as one of the pandemic's few positives.
Many energy companies and employees will have found the reality of abandoning the office less frightening than the concept.
The key thing now will be for businesses to carry on the momentum and make digital technology core, rather than paying it lip service.
While there are no hard numbers to call upon yet, early analysis does suggest progress on digitalisation may remain "relatively robust", despite the current focus on "cash conservation" in the sector, according to Rystad's Daniel Holmedal.
In recent earnings calls, both Schlumberger and Halliburton said the downturn could accelerate the uptake of digital technologies, especially those which facilitate remote operations.
Indeed, Covid-related travel restrictions have made that a necessity, rather than a choice.
Schlumberger pledged to "double down" on its digital strategy in the years ahead, while Halliburton said demand for its cloud infrastructure services improved in April.
Holmedal said decision-makers who were apprehensive pre-Covid will have gained more experience with digital tools and should be more willing to roll them out.
However, there are dark clouds on the horizon as other elements required for a fully-fledged, digital revolution may stall.
Industry-wide cost-cutting is bound to dent spending on technology before long – some service companies have already furloughed research and development staff.
"Despite being positive news for suppliers offering digital technologies, spending by operators may have been accelerated as a result of Covid-19 instead of actual business needs," Holmedal said.
"Growth seems to have mostly centred around remote work, while technologies focusing on optimisation of drilling and production seem to have hit some speed bumps."
Clearly, it's too early to draw conclusions on the impacts of Covid, but oil industry veterans are already concerned that history will repeat itself.
Greg Herrera, senior partner at EV Private Equity, in Aberdeen, said: "What's going to happen in our industry is what happens every time."
Namely, companies take out the survival playbook, which tells them to cut costs, get out of certain contracts and projects, lay people off and send letters to suppliers chiding them for not lowering their prices sufficiently. At some point consolidation takes place.
R&D budgets and teams also get downsized, but that's exactly what the oil and gas industry shouldn't do. What it really needs is continued investment in "new stuff", Herrera said.
He recalled a conversation which took place "a couple of downturns ago" with an operator that had just chopped its vendor list of 800 IT suppliers in half.
"All of a sudden, 400 people who used to get work get canned," Herrera said. "Often these are the more innovative organisations capable of adding value.
"I worry history will repeat itself. What we need now is to look at those smaller companies who are capable of scaling up and making a more meaningful impact on
profit."
He is adamant that the oil and gas industry must get better at wielding digital and remote solutions.
"We can't continue to rely on sending someone from Aberdeen to other parts of world," he said.
"Making that transition to more digital technology will pay dividends for those who can do it.
"It will mean less complex logistics, less travel and more efficient operations, which should result in lower costs for companies and clients."
Reducing costs is not the only driver for making working-from-home (WFH) the rule rather than the exception.
Environmental, social and governance (ESG) considerations have become a major theme in the oil industry, and with executives' pay linked to emissions targets, the continuation of that trend will be "relentless", Herrera said.
Suppliers will increasingly have to demonstrate to customers, particularly major operators, that they are making progress in reducing their own carbon footprints. If they can't do that, they will struggle to win contracts and can forget about their margins returning.
That leads right back to digitalisation and efficiency, according to Herrera. What's going to matter to customers is not only what you provide and your costs, but also ESG policies and how you impact your community, he said.
"If you used to send five guys around the world, there's a huge ESG impact, lots of fuel burning and risks."
One company that can help make WFH the norm in the energy sector is Aberdeen and Dubai-based Xergy, with its recently-launched cloud-based work management system.
Proteus is the concept of Xergy's chief executive, Colin Manson, who claims it "transforms" the way businesses recruit people and execute projects.
Manson already knew WFH was "the way forward" long before the virus struck and is convinced the days of companies taking offices in city centres on 10-15 year leases are over.
"You don't need a person in an office when the work can be done from home," he said.
"That was a driver for designing Proteus, but I thought it would take another year or two for companies to see the light."
The Covid-19 lockdown can only have made prospective clients sit up and take note sooner – 90% of firms who have taken it for a spin subsequently signed up.
Just three companies have said "no" to Proteus so far, and one of them only declined because it had already blown its budget.
The operating system is easy and quick to set up – we're talking a couple of hours – provided the buyer is well organised.
Manson said businesses need to have structure to make the most of Proteus, but has found a number of potential clients wanting in that regard.
He said: "Proteus forces you to put structure into your business and do things in a set way.
"With smaller companies, we find that when we ask what the structure is or how many departments they have, they scratch their heads.
"You have to spend two or three days digging into the company.
"It's like management consultancy work, helping them structure the business.
"One client actually discovered a department they'd forgotten about during the process."
Manson said he found it "scary" that companies still use spreadsheets for things other than calculations, such as project planning and monitoring.
Proteus also provides access to a "marketplace" of freelance scientists and engineers across the globe who will work on projects for as long as required.
Manson said the tool would be useful for a range of industries and regions, including the Middle East, where recruiting people with the right skills is a "major problem".
"It's expensive to bring someone here with their family," said Manson, who is Dubai-based. "With Proteus, you can get someone in the UK or Germany to do the work.
"That will be massive for us, when people realise they can access good resources in a much cheaper and faster way."
The ability to rent expensive software on a per-hour basis is also being built into the system.
Manson feels digital technology can become a key part of the push for oil firms to go green.
But, like Herrera, he isn't fully convinced the sector as a whole will turn over a new leaf.
"If we don't get on planes and travel it has spectacular benefit for the environment," Manson said. "I do not know if companies are calculating that now, but they should be.
"From an environmental point of view, Proteus has got to be the way forward, but I do have my doubts about the behaviours of bigger companies.
"For me, every penny is a prisoner, even with the funding we've raised. In our budget, there's very little travel. At bigger companies, we saw it creeping in again in the last year or so – people jumping in planes and flying business class.
"I would love to think the benefit that comes out of this horrible period we've been in is that people do change their ways, but I wouldn't be surprised if lots of companies go back to their old ways."
Cameron Gordon, business development executive at The Data Lab, Scotland's innovation centre for data and AI, thinks the energy sector's apprehension around embracing digitalisation is "mirrored" by its approach to the energy transition.
During such precarious times, it's understandable that companies may be reluctant to explore "uncharted territory" like data analysis, he said.
But now is absolutely the time to embrace data and digitalisation, which can underpin a transformation in decision-making and a major shift towards more sustainable and efficient operations.
He said: "Approaching the intelligent use and analysis of digital data can be like climbing Everest. Companies don't know where to start, what to expect or what tools are needed. In reality, it's more like 'bagging munros' – start small and build up to larger and more advanced peaks."
Gordon added: "Embarking on the data journey is the hardest part and, for the first time, it's true to say that, as a result of the coronavirus-imposed lockdown, the entire industry has now left the starting line.
"The sector has made more progress in digitalisation in the last two months than it has in the last five years. It's crucial this wave of momentum is allowed to gather pace."
John McDonald, chief executive of Opito, said the skills body had accelerated the adaptation of courses to meet the demand for digital delivery of critical training.
McDonald added: "Digital training options are part of the solution in safeguarding the skills of the future workforce."
Recommended for you

Fight the unknown: how one digital tool is transforming offshore logistics