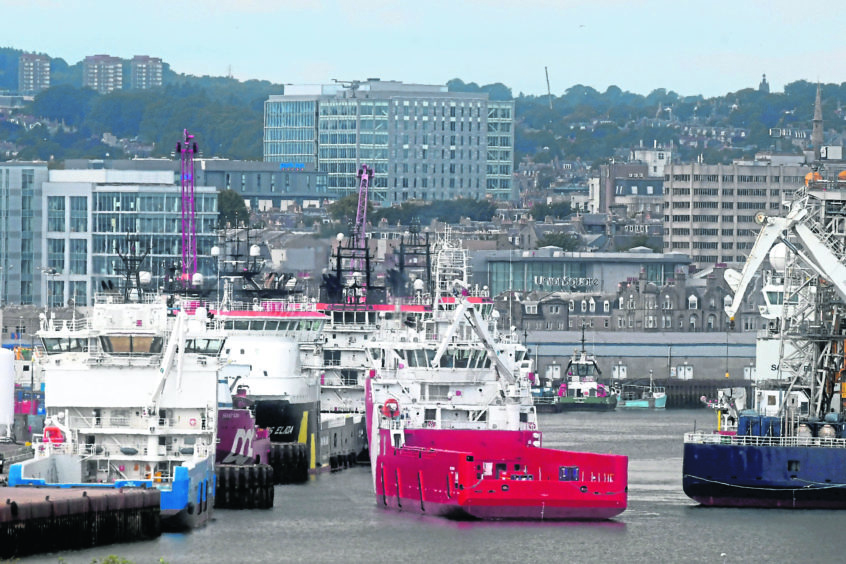 Decom North Sea has announced the first post-Covid event to be held in person for Aberdeen's oil and gas industry.
The trade body said it hopes "Decom Live" at Aberdeen Harbour will return a "glimmer of normality" to the sector, which has been dealt a hammer blow by the pandemc.
Decom North Sea said the event, on September 8 and 9, would be the first in a series to help get the industry "back to work", in partnership with local organisations.
The industry body said the outdoor venue of Blaikies Quay would allow for social distancing, while adhering to government guidelines.
There will also be space for around four to six catering companies who have  "been hit hard during the pandemic", with DNS offering free areas for companies to set up contactless serving points.
DNS hopes around 200 people will attend the workshop and networking session, which will include technology demonstrations.
Talks are also ongoing for offshore vessels in the port to be included.
DNS interim managing director Will Rowley said: "The new series is a great addition in helping the decom industry get back to work offering a glimmer of normality back to business life.
"With the support of Aberdeen Harbour we have a low-cost and safe event planned that will showcase the decommissioning sector, support local businesses and underpins the self-determination and grit needed to prosper in a tough market."
Dozens of events are normally help each year in Aberdeen but the virus has forced them to be held virtually, including major conferences and this week's Piper Alpha remembrance service.
Marlene Mitchell, commercial director at Aberdeen Harbour Board, added: "Aberdeen Harbour, in conjunction with our extensive local supply chain, offers a fantastic array of solutions in the decommissioning space.
"This event will be the first of many opportunities for organisations to share their innovative solutions with influencers and decision makers."