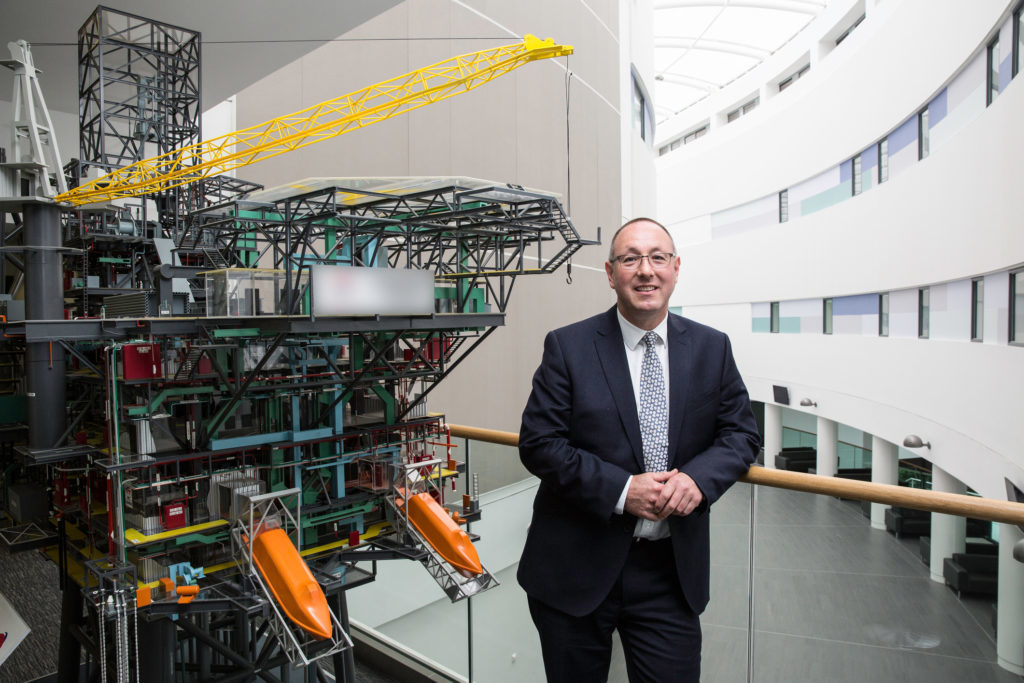 North Sea oil and gas industry veteran Paul de Leeuw will take part in a panel debate on the sector's biggest challenge to date — the energy transition.
Energy Voice has assembled a group of oil and gas industry experts to discuss how companies can position themselves for a net zero future.
Almost 300 people have registered to attend Energy Voice's Tracking Transition event this week.
It will start at 6pm on Thursday, August 29, at the International School Aberdeen (ISA) on North Deeside Road.
Mr de Leeuw is the latest to confirm his participation. He has worked for more than 30 years in the oil and gas industry and has worked for a number of companies, including Shell, Marathon Oil, Amoco, BP, Venture Production and Centrica Energy.
He is director of Robert Gordon University's Energy Transition Institute, the new name for the university's Oil and Gas Institute.
Commenting on his participation in the panel debate, Paul de Leeuw said: "There is absolutely no doubt that the oil and gas sector has a major role to play if we are to achieve the UK and Scottish Governments' 'net zero' greenhouse gas targets.
"The industry holds the key skills, assets and capabilities to be a critical part of the solution."
Law firm Burness Paull is Energy Voice's partner for the Tracking Transition show, whose supporters include ISA, Granite PR, AVC Immedia and Centrifuges Unlimited.
It will feature a presentation delivered by Calash on the progress that oil and gas companies are making to adjust to the demands of the transition.
The panel will be chaired by Mike Tholen, upstream policy director at Oil and Gas UK.
Other panellists include Gardiner Hill, vice president of carbon management at BP, Gunther Newcombe, operations director at the Oil and Gas Authority, Neil Smith, head of dispute resolution at Burness Paull, and Iain Gallow, senior project manager at Calash.
They will be joined by Aman Narain, a 17-year-old pupil from the ISA.
Born in Baltimore, Aman has lived all over the world, travelling with her family around oil and gas hubs, before most recently settling in Aberdeen where her father works for Schlumberger.
In summer, Aman attended the Harvard Leadership School having been nominated by ISA's High School Principal, where she focused on how to become a successful leader drawing from history, literature, politics, and business.
This highly interactive course encouraged Aman to discuss and debate the qualities of strong leadership with her peers and guest speakers from business, government and politics as well as the Harvard faculty.