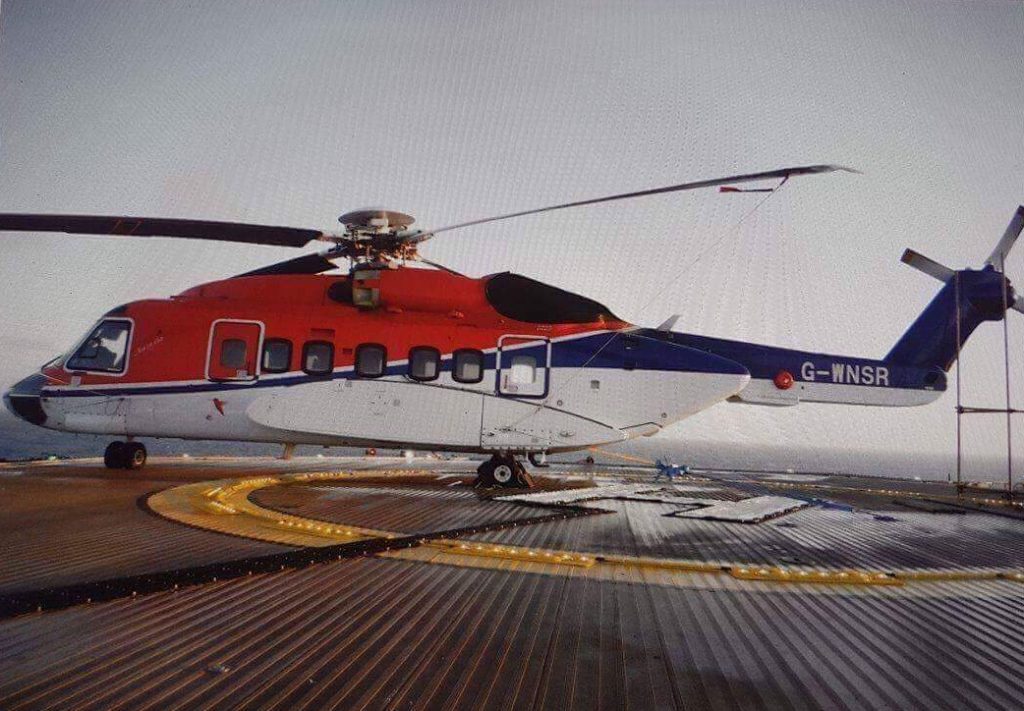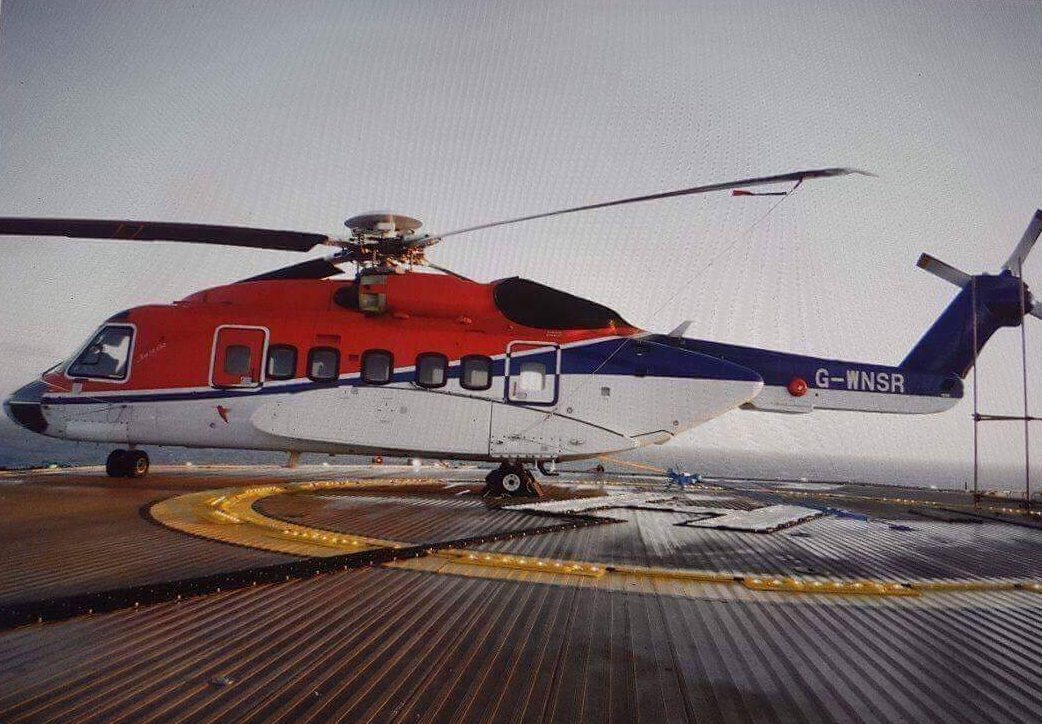 The Air Accidents Investigation Branch (AAIB) said yesterday that it would look into a helicopter's emergency landing on a North Sea platform.
"The AAIB is sending a team to #Aberdeen to investigate an offshore incident to a helicopter," the organisation, which works with the UK Transport Department, said on its Twitter account.
An AAIB spokesman confirmed the incident in question was the landing of a CHC-operated S-92 aircraft on Total's West Franklin platform.
The copter was understood to have "spun" on the installation after experiencing technical difficulties mid-air last week.
A worker claimed the copter took "gouges" out of the helideck, damaged its wheels and spun on the deck during the emergency landing.
Pictures published on social media yesterday showed the parked aircraft, as well as the damaged landing pad.
All nine passengers and two crew members who were on board when the incident took place were transferred safely to the platform.
Last week CHC said it was conducting its own inquiry into the incident.
The company has said it will cooperate fully with the AAIB investigation.
A spokesperson for CHC said: "Our notification to the Civil Aviation Authority, which was done immediately, follows a standard process which can trigger the involvement of the AAIB. We welcome the involvement of the AAIB. Their expertise and input will support our own ongoing investigation, which was launched on the day of the event, together with technical experts from Sikorsky (the aircraft manufacturer) to understand the failure on the aircraft."
A spokesperson for Total said: "Safety is Total's core value. Following the helicopter incident on West Franklin we continue to work with our helicopter contractors, manufacturers and regulators to better understand its causes."
"Total E&P UK welcomes the AAIB's decision to investigate this incident and will continue fully assist in any way requested."
A spokeswoman for the Offshore Helicopter Safety Leadership Group (OHSLG) said its members were briefed on the incident earlier today.
The spokeswoman said CHC's investigation continued to focus on the "tail rotor pitch change shaft bearing assembly".
"However, it should be stressed that this is an ongoing investigation in its early stages," she said. "The key components are now subject to a deeper inspection at the Sikorsky facility in the US.
"Enhanced monitoring of this area is being or already has been implemented and information is being shared openly amongst members of the OHSLG.
"We are committed to communicating the facts surrounding this, and any incident involving a helicopter, and we will provide further information as and when it is available."
OHSLG is made up of the UK CAA, helicopter operators, representatives from the oil and gas industry, membership organisations and union officials.
Recommended for you

North Sea Helicopters grounded amidst Aberdeen storm