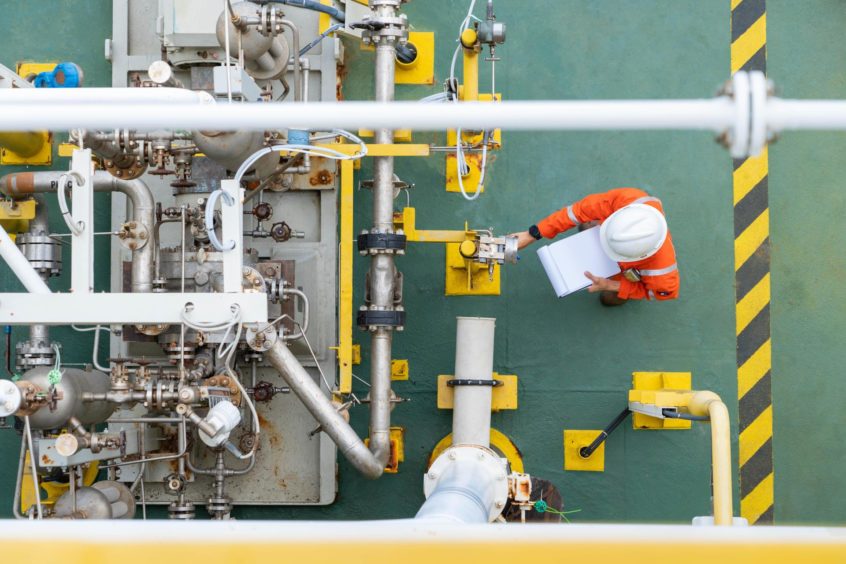 Higher oil prices may act as a "compelling driver" for North Sea operators to face up to their maintenance and operational backlogs.
And that could translate into "fuller order books and pipelines of work" for the oil and gas supply chain, according to Alan Dick, director of energy and industry at accountancy firm Johnston Carmichael.
Since the start of the Covid-19 pandemic in the UK, safety chiefs have voiced concerns about the swelling size of the maintenance backlog.
With reduced manning levels offshore, non-essential upkeep work has often been pushed to the back of the queue.
Now, with Brent crude sitting at more than $70 a barrel, a marked improvement on a year ago, operators could be in a position to get a grip on the issue in 2022.
Mr Dick said: "North Sea production levels being maintained for both oil and gas is very much a priority of government and the industry. Whilst debates on the merits of new developments will continue, there remains the need for national 'security of supply' so this will be prominent.
"Furthermore, the last two years have encountered suppressed levels of offshore activity, and going into 2022 with a higher commodity value, there is now a compelling driver for oil companies to address their maintenance and operational backlogs through increased spend, which is great news for the supply chain.
"The supply chain has been seeing an uptick in demand, with the outlook for 2022 of more work and more orders, and as a result many in the supply chain view 2022 as the pathway back to where they were at the end of 2019.
"The outcome of this, if it transpires, is a steady recovery with fuller order books and pipelines of work which shareholders / investors are planning to be trigger points of growth and even exits."
To put the size of the safety critical maintenance backlog into context, a recent report from Oil and Gas UK (OGUK) revealed it has grown by 86% compared to 2019.
In order to develop a "unified understanding" of the challenge, the trade body decided to establish a maintenance reduction task group.
Responding to the figure set out in the OGUK report, a Heath and Safety Executive (HSE) spokesman said: "HSE is always concerned when its interventions identify deficiencies with the management of safety at offshore installations.
"HSE has various options to ensure the offshore installation operators address any shortcomings in safety management. These include formal enforcement by means of prohibition or improvement notices, or writing to the operator requiring them to take action to address the concerns. HSE then tracks all actions placed on installation operators until they can demonstrate they have taken the required action.
"A recent inspection of TotalEnergies at its Gryphon installation revealed that they had failed to manage maintenance backlogs that HSE had previously written to them about and so in accordance with our enforcement procedures, an improvement notice was served on TotalEnergies."
Recommended for you

HSE slams Apache as 26,000 hours of safety-critical work left unchecked