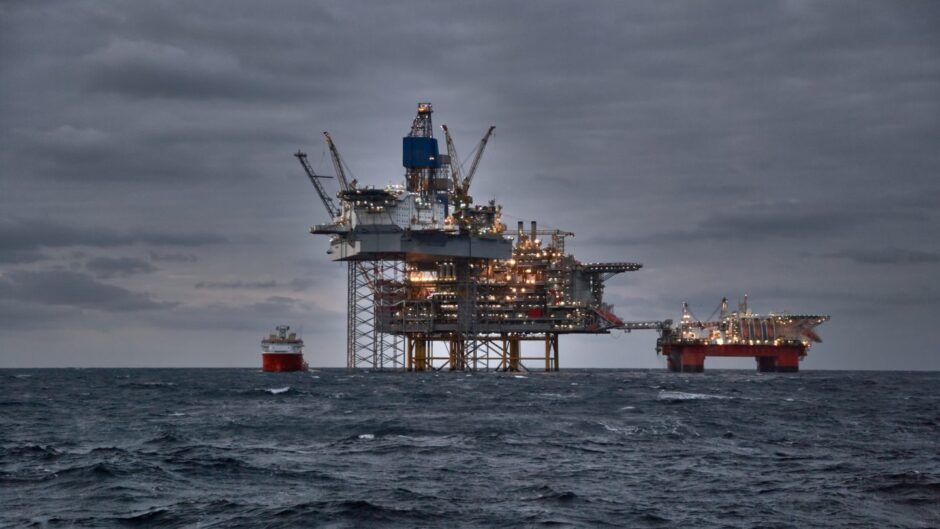 Offshore medics based in the North Sea are making efforts to unionise over dissatisfaction with pay and conditions.
Currently, United Healthcare Global is the only offshore medical provider with a unionised workforce in the North Sea.
However, efforts are underway among employees from TAC Healthcare, MCL Medics and Remote Medical International to unionise as well.
The efforts follow a wave of recent strike ballots affecting the offshore industry in a sign of growing discontent among workers.
A 2020 survey found 81.7% of workers would consider moving to a job outside of the oil and gas industry.
In 2022, Shell avoided an industrial action ballot of North Sea medics on its assets after United Healthcare Global made an improved pay offer.
'Medics are vital offshore'
Posting in a group for offshore medical workers on social media, one medic encouraged others to join Unite the Union alongside their colleagues to secure collective bargaining rights.
"Medics are vital offshore," they wrote.
"We're in a terrific position to bargain. And there's not many of us. So, it's relatively cheap to pay us sensibly and it avoids the risk of having half the North Sea shut down."
The medic said they were seeking a 20% pay increase plus inflationary rises.
"Also, I want to be properly paid for the enormous amount of overtime I do," they said.
"And I want my courses properly paid for, and I want to be offered homeward travel assistance if I get stuck on.
"Almost every other man and woman I know offshore gets these things.
"I just want parity and fairness."
The post included a purported message from Unite officials which said the union is having ongoing discussions with medics on several assets as well as talks with medical providers TAC Healthcare and MCL Medics.
Unite in discussions with TAC and MCL
Unite declined to speak with Energy Voice about the conditions faced by offshore medical workers in the North Sea, however an official confirmed discussions with TAC and MCL are taking place.
A spokesperson for TAC Healthcare said: "We are committed to constructive and private dialogue with our employees on all matters, including those that involve union activities and workforce representation.
"We are focused on ensuring that any conversations we are engaged in are approached with care for our employees' privacy and the integrity of the process.
"We will continue to prioritise the best interests of our patients and our team, which is at the heart of everything we do."
Energy Voice contacted MCL Medics for comment.
According to MediPro, the typical starting salary for offshore medical workers ranges from £25,000 to £35,000 a year, rising to around £60,000 with experience.
Offshore medical roles can vary from registered nurses to paramedics, doctors and military medics.
During the height of the COVID pandemic, North Sea medics contended with a lack of PPE, verbal abuse and 17-hour shifts.
Recommended for you

Exclusive: Over a third of North Sea workers too heavy for lifeboats