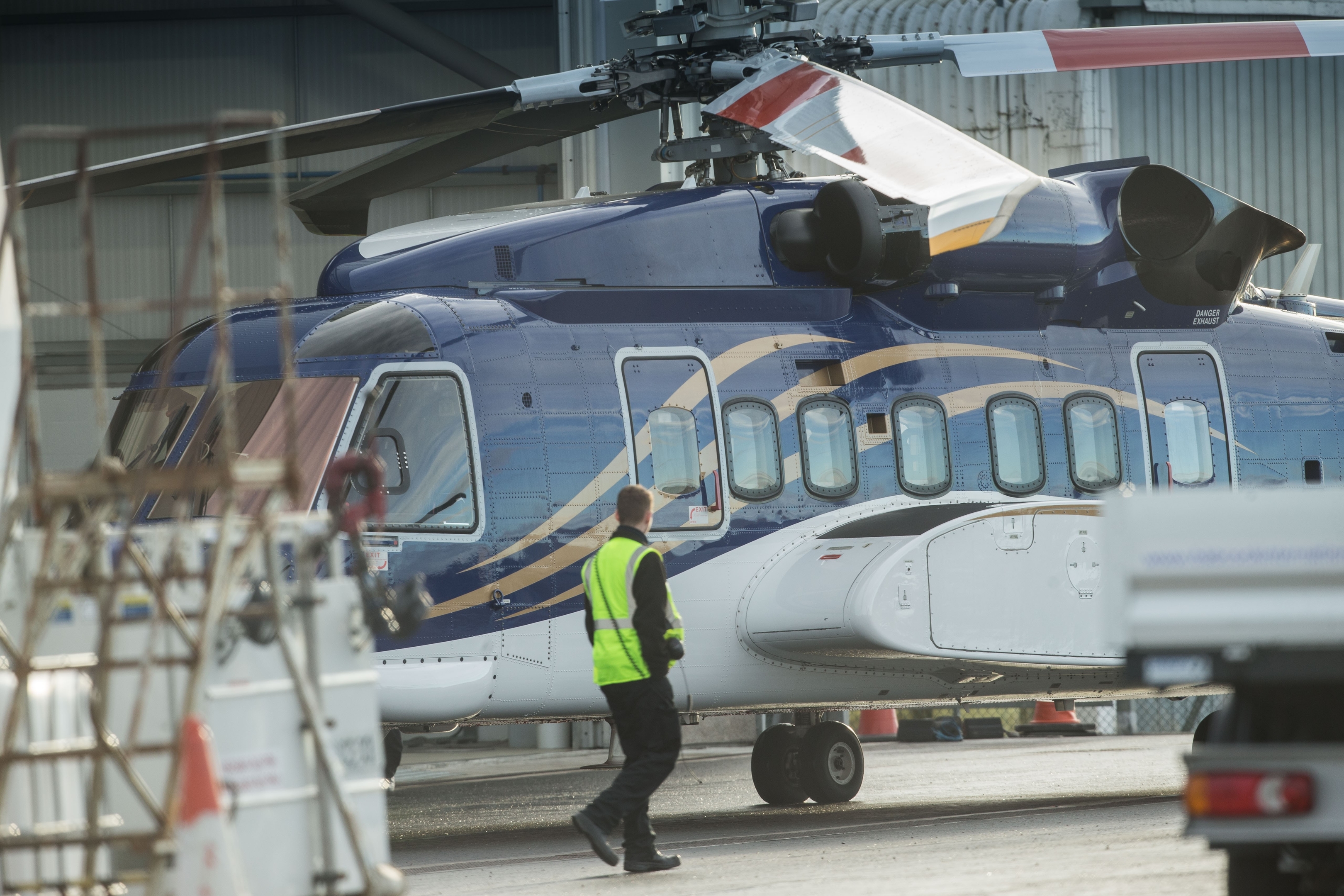 US safety chiefs have slashed the time that Sikorsky S-92 aircraft are allowed to stay in the air before undergoing mandatory checks.
The move comes amid on-going concerns about bearing failures in the tail rotor assembly of that type of aircraft.
The US Federal Aviation Administration (FAA) has issued the Emergency Airworthiness Directive just days after the S-92 fleet was temporarily grounded worldwide for maintenance checks.
The American flight regulator is now warning chopper operators that unsafe conditions relating to the tail rotor can exist on all S-92 aircraft, regardless of how long they have been in the air since their last maintenance check.
A previously issued Airworthiness Directive calling for checks applied to S-92s with less than 80 hours time-in-service.
The FAA's warning comes after a North Sea chopper belonging to operator CHC "spun" and took "gouges" out of a helideck during a landing on a North Sea installation last month.
The Air Accidents Investigation Branch is currently probing the incident on Total's West Franklin wellhead, which took place on December 28.
All S-92 aircraft worldwide were taken out of service last week for maintenance checks following the incident.
The helicopter involved rotated through more than 180 degrees after it swung out of control during a helideck landing.
An interim report by investigators found that a bearing in the tail rotor system had failed.
The US aviation authority now want a one-time visual inspection carried out on choppers that have less than five hours flight time.
Repeated visual checks using a borescope camera and light have also been ordered to be carried out on the tail rotor pitch change shaft (TCPS).
The FAA directive states: "The repetitive inspection is intended to detect bearing deterioration.
"The actions in this Emergency Airworthiness Directive are intended to detect a binding bearing, prevent loss of tail rotor control and possible loss of control of the helicopter."
The FAA say that operators should remove the tail rotor assembly before further flights and check for signs of wear.
If a potential problem is detected then the tail rotor assembly must be replaced.
The repeated borescope checks are to be carried out at least every 10 hours.
The FAA say the inspections are an "interim action" and that further "final action" will be considered in due course.
A spokesman for Sikorsky said the firm was appreciative of the FAA's mandate.
He added: "Physical inspections of the tail rotor pitch change shaft bearing are well underway with over 250 aircraft inspected. Sikorsky has been reviewing HUMS data from those aircraft as well.
"A small number of parts are being returned to Sikorsky for additional evaluation. These findings do not constitute failure of the bearing and are being returned to Sikorsky for further evaluation.
"Sikorsky continues to work closely with our supply chain on replacement parts and is coordinating those activities with our customers."
No-one was injured in the incident on December 28.
Industry leaders have previously warned of an over reliance on the S92 model after the alternatives – the Super Puma class – were grounded following a fatal crash off Norway last year.
Recommended for you
X

North Sea trends to watch out for in 2017